The Ultimate Beginners Guide
Updated Nov, 2020
Category - Guides
38

Views Today
Forex trading is also known as Foreign Exchange, FX or currency trading. It involves trading on the outcome of a pair of currencies. For many investors, it is a great way to make money either as a main income or as a supplemental income to a primary income. For many years now, people have been investing on the outcome of foreign exchange currency and how one currency performs against the other.
While Forex trading can be a successful method of making money, it can also lead to financial losses. To minimise losses, it is essential to understand more about trading before you commit yourself and your money. From how to understand and predict the markets to how to place trades, there is much to learn.
Guide Summary


The Forex market, or foreign exchange, is the mechanism through which global currencies are traded against each other – in pairs. It is the largest financial market in the world.


Trading in Forex must be done via a broker, but each broker offers different currencies so choose carefully. Many don't charge a commission but require payment of the bid/ask spreads.


Different pairs are known as Majors, Minors and Exotics. Majors relate to common currencies; Minors and Exotics are less common pairs, not available from every broker.


Before investing in the Forex market do plenty of research, consider practicing with a demo account and keep an eye on news events that can affect the currency market.
What is The Forex Market?
The Forex market is known as the foreign exchange. It also goes by other names, including currency trading and FX trading. It is where all the world's currencies trade. Every day, more than 5 trillion dollars is traded making it the world's largest and most fluid market. As well as being a great way to invest successfully it can also be volatile, and those that want to trade should be aware of the risks of losing as well as the chances of winning.
With Forex trading, you predict the outcome of the currencies against each other. Essentially it is the rate at which one currency can be exchanged for another which is where the trading terms "pairs" comes from. The great thing about Forex trading is its versatility. You can trade pretty much 24 hours a day (currencies are always trading at certain places in the world) and, thanks to the evolution of technology, you can trade on the move as long as you have a smartphone and a mobile connection.
How to Start Trading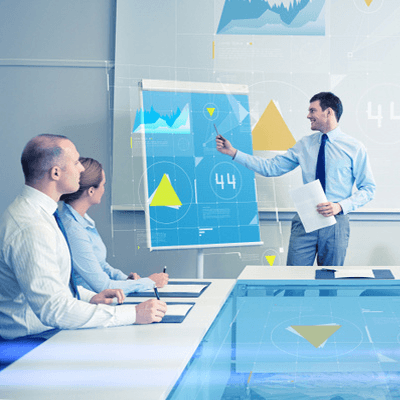 To start trading, you need to choose a broker. A Forex broker is a conduit between you and the markets. Many brokers do not charge a commission for this type of trading - you choose your pairs and pay the bid/ask spreads. When you select a Forex trading broker there are some things that you need to look for. Does the broker offer the right choice of currencies? This can vary extensively from one broker to another.
Another critical feature to look for is a demo account. What this means is that you can practise trading using virtual funds before you risk your own money. Once you have mastered the basics, getting familiar with the platform and feel confident that you know what you are doing you can then start to trade. To further enhance your Forex education, look to see what education tools are available from the broker.
You also need to ensure that the platform is compatible with your mobile device. Once you have selected a broker and opened an account, you can then choose the pairs you want to trade and start your Forex experience.
What Pairs Are Available?
When it comes to Forex trading, there are many currency pairs to choose from. Some brokers will offer you the chance to trade in an extensive range including what is termed as the Majors, Minors and Exotics, whereas some brokers provide just the major pairs. Majors refer to the world's most dominant currencies such as USD/EUR or the GBP/USD. The Minor and Exotic pairs refer to currencies that are less common. This could be the minor NZD/JPY - New Zealand dollar/Japanese yen or the exotic - USD/DKK (US Dollar/Danish Krone).
With these minor and exotic pairs, the spread tends to be more significant. With major currencies, they can be easier to predict, but the ranges are often smaller. When you start trading you may want to try the pairs that you are familiar with and those that you feel are easier to predict the outcome of. Once you have gained some experience you can choose to cast your net a bit wider and start looking at other currencies.
Choose your investments wisely and you can make a fruitful profit from Forex.
How to Make a Profit
Like anything, you are keen to understand how to make a profit. There are many tips that you can follow, but in the first instance it is wise to learn more about the Forex market. Do your research and find a currency pair that you feel comfortable with. When you choose a broker make sure that you take advantage of all the features that they offer. A demo account, education tools and welcome bonuses are all benefits that, as a new trader, you can benefit from.
Practising using a demo account will make you a more confident trader, and those early mistakes can be made at no risk. Try not to get carried away by taking early successes as a sign that you can trade more or turn to other currency pairs that you aren't so familiar with. Start with smaller trades until you become confident and see some consistent success.
Also, make sure that you keep your eye on world news. As the strongest currency, major news events in the US can have an impact on currencies around the world. You have to learn to accept disappointment as well as success and learn from the mistakes that you make, but if you follow the advice and choose your investments wisely, you can make a fruitful profit from Forex trading.
Meet The Author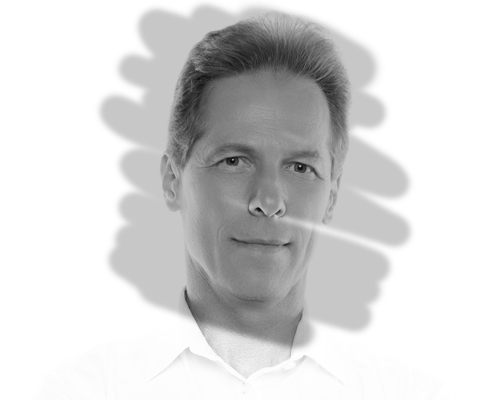 Samuel Lowes
Fund Manager
Contributing to the website since 2012 we are one of many consultancy projects Samuel works on. With 38 years of experience in finance, insurance and foreign exchange his combined knowledge makes him an effective operator.
Related Pages
Investing News


Dec 10th, 2020 - 3:29 PM (GMT)


Dec 9th, 2020 - 4:48 PM (GMT)


Dec 9th, 2020 - 4:47 PM (GMT)