Our Top 5 Forex Trading Books
Updated Nov, 2020
Category - Guides
37

Views Today
Whether you are new to trading or a seasoned professional, there is always more to you can learn. Although virtually anything you may wish to know is available by Googling, sometimes there is just no substitute for a real book! Reading and learning from the pros is tried and tested path to success.
However, just like information on the Internet, not all books are equal, especially where trading is concerned. Some are sponsored and therefore biased in their viewpoint and recommendations. Others may be full of unnecessary jargon or colloquialisms with no readily accessible information. As a trader it always helps to have a few trading 'bibles' to refer to and the five books in this article are quite a diverse range.
Guide Summary


Our financial analyst chooses five recommended 'trading bibles' worth reading to better your understanding of Forex trading and inspire you to become a smarter investor.


Currency Trading for Dummies is written in a simple format and is useful for quick reference. It covers the basics of trading and offers advice and tips for beginners.


How to Make a Living Trading Foreign Exchange is less factual but seeks to explore the psychology and strategy behind Forex trading. It is an inspiring read for those with basic knowledge.


Currency Forecasting is currently out of print, but despite being 25 years old, this book is still an authoritative publication on structured frameworks which can be used to guide your investment strategies.
Currency Trading for Dummies

There can be very few of you who have not heard of the 'Dummies' series of books; perhaps you even own a few. These guidebooks all follow a specific format, making them suitable for learning from scratch and useful for quick reference.
Dummies books are usually updated regularly. This particular one written by Brian Dolan has had three reprints so far, with the first being published in 2007, the second in 2011 and the third edition in 2015. They also offer links to additional online material at dummies.com.
Not every aspect of Forex can be covered in one book, but Currency Trading for Dummies does offer comprehensive coverage of the basics and an overview of most other things you need to know. Think of it as a springboard for moving on to in-depth research within your particular area of interest.
This book is priced very reasonably and available in a Kindle edition for those of you who prefer digital versions. There is also an extended online 'preview' available.
How to Make a Living Trading Foreign Exchange

A bigger and relatively more expensive book, which is full of information, but a fair amount seems to be anecdotal, as opposed to factual. For some readers, this could be a bonus; for others, it may be a little annoying.
The author Courtney Smith cannot stress strongly enough his belief that the two most important factors for traders are psychology and risk management. Throughout the book, he goes on to explain in detail how to use both to your advantage. There are indeed factors which add to the uniqueness of this particular book and set it apart from others on the same subject.
Perhaps not ideal for complete beginners, as despite the explanations at the start of the book, the author does to tend to drop into jargon quite quickly. However, for those with a small knowledge base, it does include useful techniques, strategies and risk management policies.
The Candlestick Course

The author Steve Nison is sometimes referred to as the 'Candlestick Man' as the author of this book is almost solely responsible for introducing Japanese candlestick charts to the rest of the world.
If you enjoy the analysis side of trading, then this book is for you. Steve Nison explains clearly and in an easily understandable way, how critical candlestick charts are for traders and how to make the best possible use of them.
The book is equally suitable for beginners or, as a handy reference for the more experienced amongst you; almost a virtually a self-contained course on the subject. To keep the interest, the author has also included numerous examples and quizzes, together with the 'ideal' answers, all cleverly designed to reinforce knowledge.
The book is sensibly priced, easy to obtain and is also accessible as an e-book.
If you are interested in high-level analysis and foreign exchange policies, then this is most certainly a book for your wish list.
Currency Forecasting

If you are interested in high-level analysis and foreign exchange policies, then this is most certainly a book for your wish list. That said it is now out of print and considered rare, to the point where even a copy in poor condition would set you back well over $200.
Having been written by one of the most acclaimed experts in his field, Michael Rosenberg. Currency Forecasting was primarily intended to be of interest to financial policymakers and international investors. However, it is also much-used within academia as a reference tool for postgraduate students and those undertaking PhD research.
Although Michael Rosenberg wrote this book in 1995, it is still considered to be one of the most authoritative publications on the subject of exchange rate forecasting in existence. His unique approach is to combine both fundamental and technical analyses into a "structured framework" from which effective currency investment strategies are formulated.
Unfortunately, no digital versions or previews are available.
Forex Trading: The Basics Explained in Simple Terms

There are three published editions of this book, 2015, 2016 and 2017. They are relatively short books (between 72 and 86 pages) but are also inexpensive.
Although it is easy to read and does explain some of the basics of Forex in a way that is easy to understand, due to its brevity, perhaps beginners would benefit from reading a bit more about the basics before embarking on this particular book.
Right from the outset, it is made clear that the author does use and advocate particular systems and platforms for his style of trading. The real 'carrot' that the author Jim Brown dangles for purchasers is the inclusion of full working details of one of the author's self-developed systems.
He also offers valuable insights from his own experience (good and bad) of using it. That knowledge could be beneficial to like-minded individuals, but perhaps less so if you are looking for a straightforward reference book.
The full book also has a Kindle version and there is a brief online preview available via Amazon Books.
Meet The Author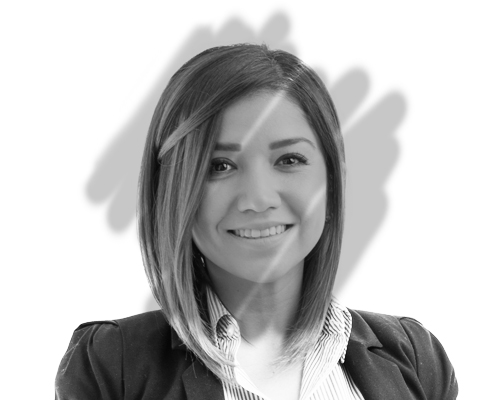 Jessica Green
Financial Analyst
Jessica has written for us for 5 years and offers a unique perspective due to her having worked in the financial industry internationally. In fact, Jessica has worked in a staggering 8 countries including Germany, China and the USA.
Related Pages
Investing News


Dec 10th, 2020 - 3:29 PM (GMT)


Dec 9th, 2020 - 4:48 PM (GMT)


Dec 9th, 2020 - 4:47 PM (GMT)