How to Read And Understand Charts
Updated Nov, 2020
Category - Guides
31

Views Today
If you want to become a regular and successful Forex trader, there is much to consider. As well as deciding which currency pairs to trade in, you will also need to become educated in the art of trading and use all of the tools available to you. While there are demo accounts, welcome bonuses and education tools to help you make your trading decisions, Forex charts will also give you a significant advantage.
Forex charts offer valuable information that allows you to base your trading decisions on the past performance of currency pairs. When combined with the use of news, interest rates and economic factors they help you to evaluate foreign exchange currency markets by charting the history of how currency pairs have behaved over specific time frames including by the minute, the hour, the week or month.
Guide Summary


This guide outlines how to read and understand Forex charts, a useful tool that provides information on the changes in currency pairs over time that can inform your trading.


There is an enormous range of Forex charts available through brokers which can help educate you on currency pair prices; charts range from the easy-to-read and straightforward to the more complex.


There are three different types of charts – line, bar and candlestick. Line and bar give information on the movement of a pair. Candlesticks are the most popular, useful for more in-depth analysis.


It is sensible to familiarise yourself with charts, starting with simple line charts. Many traders prefer a particular chart type, but make use of the resources available through your broker.
What Are Trading Charts
Forex trading charts are information that shows the performance of different currency pairs over a specific period. Just like any graph that shows the performance of something over time, trading charts are there to inform and educate you as a trader, giving you a higher chance of success through better-informed choices.
Charts can be complicated and detailed or simple and easy to digest. They are often provided by brokers to help you understand their prices and to enable you to make more educated decisions.
Forex trading charts are available for several pairs and are based on different time frames. This can be anything from a minute through to a month. While they can never guarantee what is going to happen when it comes to the performance of your chosen pair, it does allow you to act on a more likely outcome.
The Different Types of Charts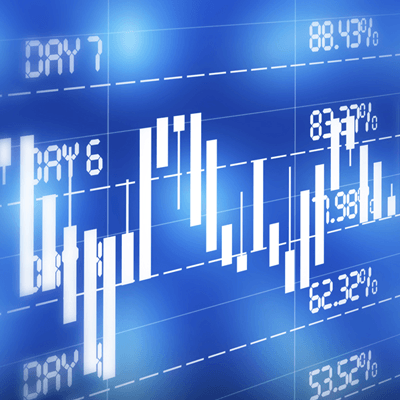 There are three different types of Forex charts which are commonly used. These are line charts, bar charts and candlestick charts. The simplest and most basic version is the line chart which draws a line from one closing price to the next, giving you the opportunity to see the movement of a pair over some time. While it gives you a general idea of the currencies and how they have performed it doesn't give you as much information as other types of charts.
Then there are bar charts. The information included in a bar chart is the opening and closing prices and the highs and lows. The bottom of the bar shows the lowest price paid while the top of the bar shows the highest. A single bar indicates a pairs trading range over one period whether that be a minute, hour, day etc.
Candlestick charts are so-called because it is a block of colour topped and tailed with a thin line which looks like a wick. This is the most popular of the charts with traders as it shows more information than the line chart. It shows you how the price has moved rather than where it closed. The colours will either be green or red depending on where it closed. Black lines above are called wicks and shadows. The wick represents how high the price went that day.
Choosing Your Chart
How do you decide which is the best choice of chart for you? Well, this all depends on how well you read the data and your personal preference as to what makes the most sense. Another primary consideration for many traders is the trading time frame. Some new traders spend a lot of time choosing which time frame to trade in and can waste a lot of time and money.
Experienced traders will take far less time as it is more of a personality choice. The same can be said of choosing your particular style of chart. If you don't want to have to analyse a lot of data and are happy just to make choices based on closing prices then a line chart will be sufficient. If you like to have as much information as possible then a candlestick chart will be the best option.
There's nothing to say you can't change your choice if what you are using doesn't suit. What you do need to do is choose the right chart provider. If you are using your broker's charts, then you should use them combined with the demo account to give you the chance to practise using them.
If you like lots of information then candlestick charts will be the best option.
How to Use Charts And Data
There are different charts and indicators that suit different preferences. What may be perfect for you may not be for someone else. You must find what makes the most sense to you and try using this to help with your trades. To help you make sense of the charts, indicators are used by traders to help analyse and read the data. They cover every aspect of Forex trading.
There are many types of indicators - Bollinger Bands, Relative Strength Index (RSI) and a Simple Moving Average Line are among the most popular used. Of course, this may all sound like a foreign language, to begin with but you will soon get the familiar with all the terminology. The important thing is to use the information correctly. If there is a positive and consistent trend in the currency pair then you need to use this information to make your trades.
If the market looks quite volatile, then you may wish to gather as much data as possible before you start trading. This could be analysing the market data and news as well as the information presented to you in a chart. Start with small trades that don't make a big dent in your investment if you lose. Make the mistakes on the lower or demo trades before you invest more heavily.
Meet The Author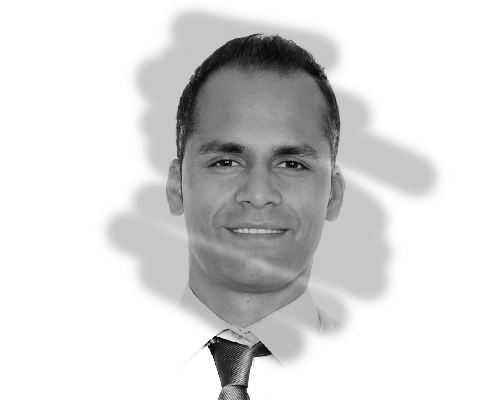 Ben Morratt
Portfolio Manager
Ben's contributions as a freelancer to the site since 2013 are highly valued. He has a real talent particularly within short-term speculation, making many successful trades on the directions of the global financial markets.
Related Pages
Investing News


Dec 10th, 2020 - 3:29 PM (GMT)


Dec 9th, 2020 - 4:48 PM (GMT)


Dec 9th, 2020 - 4:47 PM (GMT)