The History of Forex Trading
Updated May, 2021
Category - Guides
36

Views Today
Forex trading is also referred to as FX trading or foreign exchange trading and refers to the simultaneous buying and selling of two currencies. With average daily trading volumes of $5 million, it is the largest and most active trading market in the world. When used correctly, Forex can be very profitable.
Many people use Forex as their primary source of income, and serious investors make a lot of money. Other 'hobby traders' enjoy using it to top up their income or even to have a flutter now and again on their favourite currency pairs. It is far more accessible than ever before to anyone with access to a mobile and a bit of money to invest. How did Forex begin and how did it get to where it is today? We take a look in further detail at how Forex has evolved.
Guide Summary


Explore the history of Forex trading, the largest financial market in the world. Discover why so many investors use it to make money and how it has evolved in recent years.


After 1971, fixed rates of exchange developed eventually evolving into a free-floating currency system. Investors realised that currency variation was a way to make money, and Forex trading was born.


In 1982 the first currency pairs were traded. Initially, currency trading was restricted to professionals, but the internet helped to open the market to millions of amateur traders.


Forex is currently the most active liquid market in the world. Using reliable brokers and online resources, beginners in trading can profit by building experience and using smart risk management strategies.
How Did Forex Begin
Until 1875, gold and other precious metals were used as payment of goods without really understanding or knowing the real value of the metal or accounting for the massive swing in supply and demand. The gold standard monetary system was introduced in 1875 to give more of an accurate value to the cost of an ounce of gold.
While this system worked for a while, it broke down during World War 1 with more money printed and not enough gold to exchange in return. In 1944 the Bretton Woods system of international monetary management was introduced which offered a fixed exchange rate, and the US dollar was used to replace gold as the primary reserve currency.
In 1971 President Nixon, seeing what damage this was doing to the dollar, put an end to Bretton Woods which in time lead to fixed rates of exchange, and eventually a free-floating currency system. Investors started to learn that currency variations were a way to make money and Forex as we know it now began to evolve.
When Forex Became Popular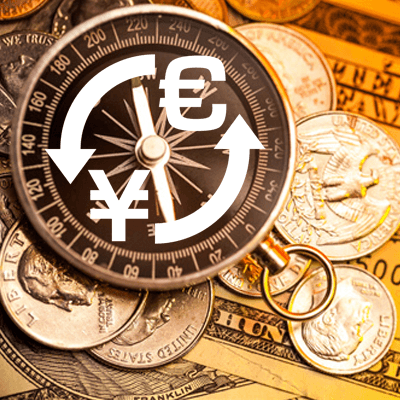 In 1982 the first currency pairs were traded by retail customers followed later that year with more currency pairs becoming available. By 1987 the highest proportion of trades worldwide were by the UK with the US being close behind. It was 1991 when Iran amended its agreements with other countries from oil to foreign exchange.
Previously, Forex was an activity undertaken by business people with education or those that learned about trading at business school. Upon the introduction of the internet, things began to change, and the world of Forex opened up to more and more investors looking to make money from this increasingly popular method of investment.
The Forex market became available around the clock. As a decentralised market, it never sleeps. You can trade 24 hours a day, seven days a week, whenever you want. Technology improvements have done a lot to improve the popularity and accessibility of Forex.
In addition to this the tradeable currency pairs have increased, more brokers have entered the market, and in the last decade particularly, Forex has become the phenomenon that it is today and this shows no sign of stopping.
The Story Today With Forex
Now Forex is the largest and most active liquid market in the world. With so many currencies to choose from including the majors, minors and exotics or emerging pairs, people now have more choice, and you can make your trading experience a more successful one.
With access to educational resources and analytical tools through both brokers and other third parties including social sharing, there is now more information available to improve strategies and knowledge. Thanks to significant advancements in technology, mobile phones make it possible for anyone to grab a slice of the action and you don't need to be a dedicated investor with lots of money to get started.
You can open an account, use the demo platform to familiarise yourself with the platform and trading and then begin to invest in your choice of pairs when and where you want. Instead of being tied to a computer at particular times to trade, now you can take it with you wherever you go and use a myriad of apps to either trade or assist you with your trading.
Choose from a multitude of brokers all offering different incentives to open an account and place trades on the move in your favourite currencies when and where it suits you.
Now Forex is the largest and most active liquid market in the world.
Forex Trading in The Future
With cryptocurrencies growing in popularity, we are already starting to see these available as Forex tradeable currencies, and this looks set to continue and to become even more popular. Algorithms are removing the need for time spent researching and trades are executed without as much emotion.
With such advancements in mobile technologies, development in software and a competitive broker market, it will continue to grow and flourish and become accessible to even more people who perhaps haven't even considered Forex trading at this point.
With more investment, it is entirely possible that there will be an introduction of more regulation and stricter licensing as smaller, less reliable brokers exit the market in favour of stronger, more reliable ones that can offer everything that you are looking for and more.
There is already a strong demand for social trading services which allow for copy trading and the sharing of valuable resources with growth looking set to continue.
Meet The Author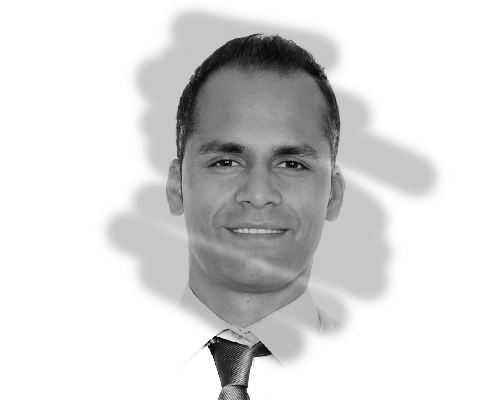 Ben Morratt
Portfolio Manager
Ben's contributions as a freelancer to the site since 2013 are highly valued. He has a real talent particularly within short-term speculation, making many successful trades on the directions of the global financial markets.
Related Pages
Investing News


Dec 10th, 2020 - 3:29 PM (GMT)


Dec 9th, 2020 - 4:48 PM (GMT)


Dec 9th, 2020 - 4:47 PM (GMT)