Know Your Regulation And Legislation
Updated Nov, 2020
Category - Guides
37

Views Today
When it comes to Forex trading, it is a decentralised market which doesn't operate within a central exchange. It is due to this that the market is prone to scams and fraudulent brokers with methods leave a lot to be desired. One of the main concerns as traders is whether or not your money is safe or whether you will fall prey to one of these scams and end up losing your money.
To try and regulate the market, each country is responsible for controlling its own brokers and the brokers that operate in that country from overseas. In order to ensure that you don't fall victim to a rogue broker, it is essential to understand licensing and regulation and how it operates in your country. Once you are clear on the market regulations, you can be more confident choosing a broker.
Guide Summary


The Forex market is prone to scams because it is a primarily deregulated market. But you can avoid becoming a victim of fraud by familiarising yourself with licencing in your country.


Most countries try to regulate trading. Only use brokers that are regulated licensees with a legitimate financial governing body to be sure they follow industry guidelines and your investments are protected.


Choose a broker overseen by a reputable licensing body such as CySEC (Cyprus Securities and Exchange Commission), based in Cyprus, or ASIC (Australian Securities and Investments Commission).


If you believe a broker is operating in breach of trading regulations, you can report them to the relevant licencing authority for investigation. Brokers found guilty can be subjected to fines or sanctions.
What Trading Legislation Exists
While the Forex industry is not entirely regulated like the banks or other financial institutes, most countries do try to regulate trading to ensure that traders have some protection against fraudsters scamming you of your hard-earned money. There are many regulatory bodies across the world all who exist to protect binary options, Forex and cryptocurrency traders.
This legislation requires brokers to operate within a strict set of sanctions and guidelines and to be regulated licensees with memberships to financial institutes. If a broker goes against any of the trading regulations, it is up to you, the trader, to report the activity so that an investigation can be carried out.
The penalties for operating outside the rules set out by the governing bodies are heavy, and a broker can have their licenses removed if they have one. Essentially the regulation requires the broker to operate within a particular set of guidelines and to have enough capital to be able to cover the contracts that they are trading on your behalf. These regulations exist to protect your money.
The Financial Governing Bodies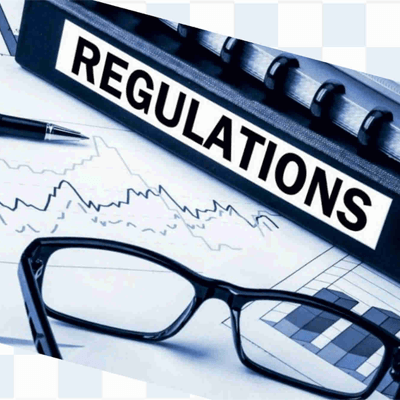 Across the world, there are many financial governing bodies that regulate the Foreign Exchange market. In some countries like Indonesia, they are regulated by the central bank. In other countries, it is the responsibility of various security commissions.
One of the most reputable licensing bodies is CySEC (Cyprus Securities and Exchange Commission). Based in Cyprus, they are responsible for the regulation of many European brokers along with MiFID (Markets in Financial Instruments Directive) which is an EU body. Another popular and recognised body is ASIC (Australian Securities and Investments Commission).
Perhaps the toughest of them all though is the US. There are many licenses that US brokers must obtain - FCM (Futures Commission Merchants) and RFED (Retail Foreign Exchange Dealer) both of whom are licensed by CFTC (Commodity Futures Trading Commission) and they must become members of the NFA (National Futures Association).
It is tough to find a Forex broker in the US and, because there are such tight regulations about offering their services to US residents, many overseas brokers do not operate in the US.
How Regulators Monitor Brokers
The CFTC is one of the best examples of a regulatory body that monitor brokers. They have a consistently updated scam watch list to warn traders of fraudulent brokers that are operating scams. Should they find any instances of malpractice they will impose significant fines and sanctions.
If you believe that a broker is operating outside of their trading terms, then you can report them to the relevant licensing body. As a licensed member, each broker or signal provider will be subject to regular audits and reviews to make sure they comply and conform to industry standards.
There are also capital requirements that all brokers are subject to. This requires them to have in reserve enough money to cover the trading contracts and to return any customer funds should they ever face bankruptcy. This alone should give you the confidence that your money is safe. Those who operate outside of the regulations tend to do so in countries where the regulation regulatory requirements are more relaxed or indeed low tax havens.
Don't fall victim to a rogue broker, it's important to understand licensing.
Choosing a Licensed Firm
If you know what you are looking for, it is not so difficult to choose a licensed firm to trade with. First and foremost, consider the country you are trading in and what the regulatory requirements are for that country. If you are trading in the US, UK, Australia, Germany or Cyprus, for example, you can be more confident than if you are selecting a firm in countries where trading is not regulated.
If you don't trust a home-grown broker, consider investing with a broker that is registered overseas. Next look to the footer of the website for the licensing details. Now anyone can put the licensing logo on their website so check out their registration first if you have any suspicions. Also, carry out a little online research, you can contact the relevant licensing body via the following links:
Those that have been wronged by scams are quick to share their experience, and you will find many online forums and reviews which recommend that you stay away from particular Forex brokers.
You will see a lot of names appear time and again as recommended brokers. After a while, you will start to recognise the market leaders. Then it is down to you to make your selection based on the features and benefits that the broker offers and whether it meets your requirements.
Meet The Author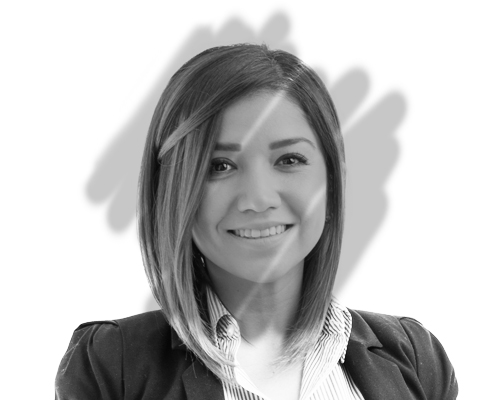 Jessica Green
Financial Analyst
Jessica has written for us for 5 years and offers a unique perspective due to her having worked in the financial industry internationally. In fact, Jessica has worked in a staggering 8 countries including Germany, China and the USA.
Related Pages
Investing News


Dec 10th, 2020 - 3:29 PM (GMT)


Dec 9th, 2020 - 4:48 PM (GMT)


Dec 9th, 2020 - 4:47 PM (GMT)