Strategies to Improve Your Performance
Updated Nov, 2020
Category - Guides
36

Views Today
If you are new to Forex trading and want to ensure that your trading experience is successful, there are several tools and strategies that you can use to help you. While in your early stages of learning, it may all seem like a lot of technical information, it can be invaluable in improving the success of your trades.
Among the tools available are trading strategies. As with anything having a strategy will help you to achieve your goals, which in this case, is becoming a successful trader. While a Forex trading strategy seems like a great idea, the next question is which one to use. There are several tried and tested strategies but which one will help you the most?
Guide Summary


Our expert outlines tools and strategies to be a successful trader. By learning as much as you can and familiarising yourself with useful techniques, you can maximise your chances of making a profit.


Hedging strategy is a common way to minimise risk by placing two trades in parallel to ensure you don't lose. This strategy relies on careful timing to make a profit.


The trend line is a common strategy; the trader takes advantage of Forex analysis to predict future projections of currency. It requires accuracy and the ability to understand the data.


The Pinocchio strategy has a 70% win rate for investors. It involves analysing data sets for a currency pair to predict when the price of a currency will go in the opposite direction.
The Hedging Strategy
When it comes to Forex trading, "hedging" is a way to protect yourself from the risk of Forex by placing an additional trade to counteract any losses from an earlier trade. You've all heard the saying "hedging your bets"? Essentially you buy one currency pair and then at the same time place a trade to sell the same pair. It's a kind of insurance that means you don't lose.
The downside of this particular strategy is that you don't make a profit unless you time the entry of your trade just right. If you are placing a second trade because the initial trade is not performing as you had hoped, while you don't have to close the initial trade, some would suggest that it is better to close it and take the hit then place a second trade in a better position.
Of course, this is the purest form of a hedging strategy. There are more complex solutions which require perhaps more knowledge and experience. Of these complex hedging solutions "multiple currency pairs" are an effective choice.
The Trend Line Strategy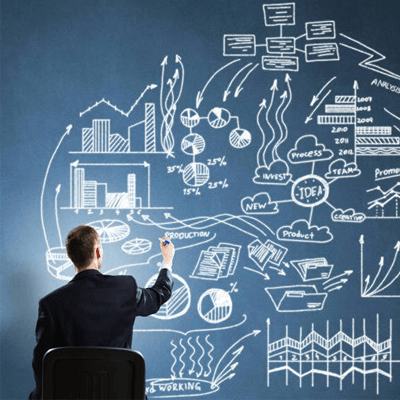 The trend line is a commonly used technical Forex trading strategy which requires you, the trader, to draw your trend lines based on the data available. Trend lines are a common form of analysis in Forex and can be used for any currency pair and any time frame. A trend line is a line that connects any two lows or any two highs with its lines projected into the future.
The trend lines can be uptrend, downtrends and sideways trends. Uptrends are higher lows, downtrends are lower highs, and sideways trends are ranging. You need to draw your trend lines based on specific time frames, but once you have them they can be instrumental in helping you learn to realise what trades to place, and when for the best results.
When using this strategy, it is essential to understand what you are drawing and how many points you should be using. You also need to know how to take this data and use it to predict your next move accurately. Put more simply you need to understand how to connect the dots.
The Pinocchio Strategy
The Pinocchio strategy uses data in a specific format to analyse what is happening with a particular currency pair. The data is presented as individual bars which represent a pair. Each bar has a small body with a long wick. As the price increases, the wick gets longer. The longer the wick, the more likely that the pair is going to turn so, waiting for it to get too long puts you at an increased risk of losing your money as the wick will soon start to go in the opposite direction.
The Pinocchio strategy gets its name from the puppet. The more lies the puppet told, the longer his nose grew. Well, this is the same with this particular strategy. It wants you to place a trade with the direction of the wick when you should be trading against it. The longer the wick grows, the more likely the information it is providing is incorrect.
The Pinocchio strategy has been reported having a 70% win rate for Forex traders with 1:2 risk:reward ratio although, as with any strategy, it should be used wisely taking into account the risks of loss.
The Pinocchio strategy has been reported having a 70% win rate for Forex traders.
The Stop Loss Strategy
If you are trading for fun or as a second income, and find that you can't commit all of your time to trading, or if you have several interests that keep you busy, then stop loss is a fantastic tool to allow you to manage your trades effectively. Many Forex brokers offer the stop-loss function for those who can't be online to monitor their trades all of the time.
Let's say you enter a trade and want to leave it for a few hours but find you don't have time to go back in later and close the trade, and the stop-loss strategy will do this for you. Like an alarm clock you set the time that you want to exit the trade, and the computer does the rest for you. That way you can go about your business while your Forex trading is taken care of.
While using a stop-loss trading strategy won't allow you to reach the full potential of a pair's performance, it does protect you against reaching a good position and then losing when it starts to fall in the opposite direction.
Meet The Author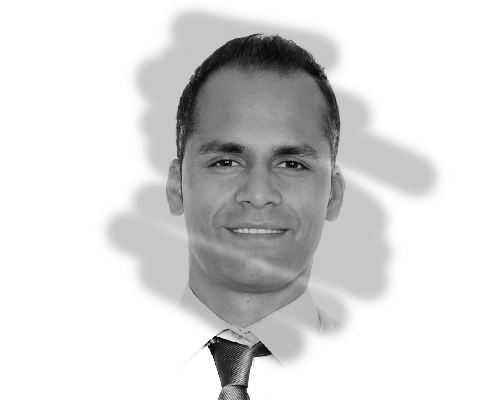 Ben Morratt
Portfolio Manager
Ben's contributions as a freelancer to the site since 2013 are highly valued. He has a real talent particularly within short-term speculation, making many successful trades on the directions of the global financial markets.
Related Pages
Investing News


Dec 10th, 2020 - 3:29 PM (GMT)


Dec 9th, 2020 - 4:48 PM (GMT)


Dec 9th, 2020 - 4:47 PM (GMT)