10 Top Tips to Sharpen Your Skills
Updated Nov, 2020
Category - Guides
38

Views Today
Forex trading can be very advantageous and enjoyable if you know what you are doing and are having some success. Of course, for those exciting wins there are also losses. The key is to make sure that the gains outweigh the losses. While some of you will incur bad days, it is about dealing with them and learning from them to ensure that your trading experience is rewarding.
Whether you are new to Forex trading or whether you have been trading for a while, it is always wise to follow advice and tips to make you a better trader. Rather than charging off and jumping headfirst, losing hundreds of dollars in the process, the voice of experience is excellent for offering you the chance to minimise potential losses.
Guide Summary


Our experts summarise what you should know about Forex trading. This guide highlights the top 10 tips all traders – whether new or more experienced – should be familiar.


Advice includes; taking your time to learn how to improve profits and minimise the risk of losses as well as researching thoroughly and familiarising yourself with technical analysis before investing.


Forex traders should prioritise choosing a reliable and licenced broker. You can take advantage of their demo services and take advantage of bonus offers to maximise your profits.


This guide also covers areas you should research before trading; such as developing a risk strategy you are comfortable with and keeping up to date with news relevant to currency markets.
Our Top 10 Trader Tips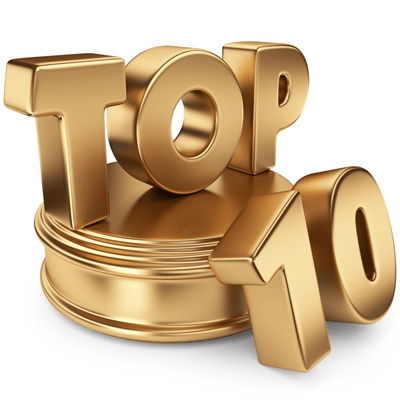 1
Be Patient
Don't try and run before you can walk. If you are new to trading you must realise that you won't become wealthy and successful overnight. There will be a period of learning in which you should use the tools available to research the various currency pairs, trading strategies, tools etc. Setting up an account and just getting carried away in the excitement will only lead to you losing money and not maximising your opportunities.
2
Learn About The Industry
What do you really know about Forex trading? OK so you understand the basics of the currency pairs, the majors, minors and exotics and how to make a trade but do you know everything there is to know. What is a Pinocchio strategy or a candlestick chart for example? Like everything, when we are new to it there is still so much to learn. You can't just get in a car and drive off if you've never had a lesson, right?
3
Choose a Great Broker
The right broker will make your Forex trading experience so much more successful, enjoyable and stress-free. Make sure you shop around and find the one that offers what you are looking for. You need to ensure that they provide a mobile responsive website or an app, a demo account, welcome bonuses and more importantly that they are licensed and regulated with a recognisable regulatory body.
4
Take Advantage of a Demo
Practise makes perfect and a demo account is a excellent, no-risk method of practising your trades. Using a demo account means that you don't have to risk any money until you are ready. You can become familiar with the platform, how to execute trades, get familiar with the tools and various charts and learn from your mistakes with virtual funds that don't cost you a dime.
5
Investigate The Bonuses
When you are being bombarded with the temptation of one bonus after another you need to ensure that you weigh them all up and what you are indeed being offered. Most Forex brokers will insist that you trade the bonus several before it can be withdrawn. Many brokers will offer a matched deposit or a percentage of your deposit while others will allow you to sign up and get a no deposit bonus. The no deposit bonus is great for allowing you to trade for free.
Practise makes perfect and a demo account is a great way to practice trading.
6
Don't Risk Too Much
Like anything it is essential that you only risk what you can afford to lose. That's not to say that you will lose it but there is a chance that you could. If you are trading your mortgage money, your rent or your car payment then don't do it. You could lose that money as quickly as you could win and once it has gone there is no way to get it back except to keep trading with more money that you can't afford to lose.
7
Keep Reading
Markets react to global news, trading conditions change, new strategies are introduced and things are continually evolving. Nothing stays still and neither should you. You need to make sure that you continue to educate yourself when it comes to all things Forex and financial. Keep reading information, after all, knowledge is power.
8
Trade on The Short Trades
Short trades mean quick wins hopefully. By trading on the short trades, rather than the longer ones there is much less that can go wrong. If you wait too long, then you could find your fortunes reversing. With the short trades, you can make your money and then move onto the next one. While you will find that you need to place more trades to make the same money at least you are slowly building up that account balance.
9
Treat it Like a Business
Imagine you are investing in a business. You want it to be successful and profitable, so you take measured risks that will return on your investment. You don't recklessly buy expensive machinery in your first weeks of trading unless you can afford to. Treat your trading as your own business and nurture it so that it grows and provides an income for you.
10
Only do What is Comfortable
You know what you feel comfortable with. If you are a ten-dollar trader, then don't suddenly trade a thousand dollars on a single trade to make some quick money. Imagine how many small trades it will take to make that back! Likewise, don't suddenly start trading in different currency pairs on a whim unless you have researched the market and are prepared to start small. If it is outside of your comfort zone then you
Meet The Author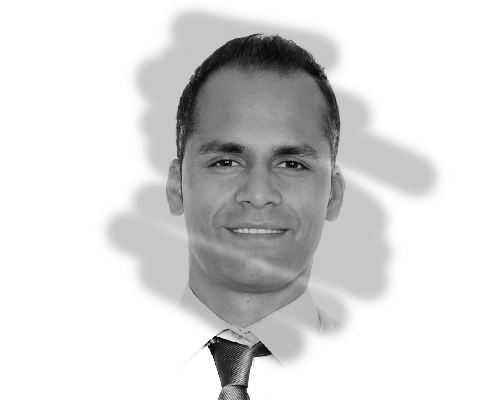 Ben Morratt
Portfolio Manager
Ben's contributions as a freelancer to the site since 2013 are highly valued. He has a real talent particularly within short-term speculation, making many successful trades on the directions of the global financial markets.
Related Pages
Investing News


Dec 10th, 2020 - 3:29 PM (GMT)


Dec 9th, 2020 - 4:48 PM (GMT)


Dec 9th, 2020 - 4:47 PM (GMT)