How Analysis Can Help You Trade
Updated Nov, 2020
Category - Guides
30

Views Today
In broad terms, binary options technical analysis is studying the past price and trading behaviour of assets to help predict future rates. It is achieved using some tools to assist you in identifying technical patterns, indicators and strategies to help you predict future trading performance.
To use technical analysis to its full potential, you are going to need to know the best forms of data to use, how to interpret that data and where to find these tools necessary to maximise your binary options success. Using such information, especially with short term expiry options, can make a massive difference to whether you win or lose.
Guide Summary


Technical analysis is the use of information to analyse the market or particular assets. Patterns can be used to predict the price of a specific asset in the future.


Charts are a useful tool to assist with technical analysis. Many brokers provide various charts – such as line or candlestick – to help customers familiarise themselves with assets.


Careful technical analysis is likely to improve your success in trading. The more information you have on an asset, the less likely you are to be caught out by the market.


Price of assets can be affected by various factors and real-world events, some such as natural disasters are hard to predict. Short term expiry options are less impacted.
What is Technical Analysis
As the name suggests, technical analysis, in its purest form, is using various information to analyse the markets, the past price of assets, trading volumes and trends to identify patterns and predict how they are likely to perform in the future.
By carefully studying the information and data available, you can learn to uncover and identify patterns that can help you to predict the future movement in the price of assets correctly. The ability to predict the market is especially useful when it comes to short term expiry options. Technical analysis is not a new thing, and it has a proven track record in all sorts of trading.
Over the years, and with the advent of technology, this has evolved to become a phenomenon with many strategies being developed based on the data and its use. Charts have become a significant business, and there are now several recognised charting strategies and software packages available to assist you.
Trading indicators (or tools) include trends, momentum and volumes traded and can reveal many things about the performance of an asset.
What Affects Asset Prices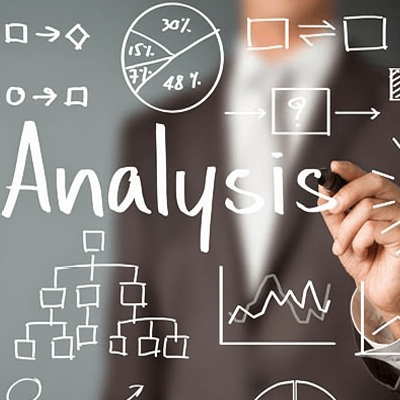 With assets including oil, rice, coffee, gold, silver, currencies and many more available to trade binary options in, many factors can affect the price of an asset. These incidents can sometimes impact prices significantly and often without warning.
While the more localised factors such as company news, buyout rumours, executive and leadership changes can affect the price, so too can news stories, global security fears and other headlines. While technical analysis can help to predict movements based on past data, it can't help you if a natural disaster occurs in a major world city.
These events can have a substantial impact on the markets around the globe and sometimes take some time to recover. Short term expiry options are less prone to these changes as they tend to happen in minutes, but if you have intraday trades, for example, an unexpected global event can have a disastrous impact on the price of assets resulting in some significant losses.
Using technical analysis, therefore, should only ever be used as a guide and not an absolute.
Why Analysis is Important
Like anything, the more information you have and the better your knowledge, the more power you have. The saying, knowledge is power is especially true when it comes to binary options. The more information that can be digested and applied to your trades, the more successful you are likely to be. For those that are new to binary options and trading in smaller volumes, often decisions can be made based on emotion or a feeling.
You may rely on a gut instinct to predict the prices without anything to substantiate the decisions made. In this instance, it is more of a gamble than a science. Using the analytical information available allows for better, more informed decisions. You can learn to develop your strategies and to have more evidence to base on which to base your decisions.
If you want to become a better trader and make real money out of it if then you are going to need to use technical analysis and all the available trading indicators, whether you are a serious investor or a hobby trader, making full use of the statistics and past trends will advance both your knowledge and success. The more success you have, the more you will enjoy it.
The more information you have and the better your knowledge, the more power you have.
How to Analyse The Markets
The key to effectively analysing the markets is to use the right indicators and tools. Charts are a big part of this, and most traders use them in their various formats. From line charts to candlestick charts and many more, most brokers offer some charting tool as part of the package when opening an account. While these will provide a fair amount of information, there are alternatives.
More detailed charting software is available from external sources. Considering your trading strategies and tools will also depend on which types of assets you choose to trade in. For currency pairs, perhaps consider the Pivot Point strategy while if you are day trading in commodities, then you may select the CCI (Commodity Channel Index).
The critical thing to bear in mind is that no one becomes an expert overnight and that no one tool will be suitable for everything. Start with simple charts, get familiar with them, use them to help with trading small volumes and then expand your knowledge and use of analysis as you progress.
As your experience grows, so will your understanding and use of the technical tools available along with your strategies and techniques.
Meet The Author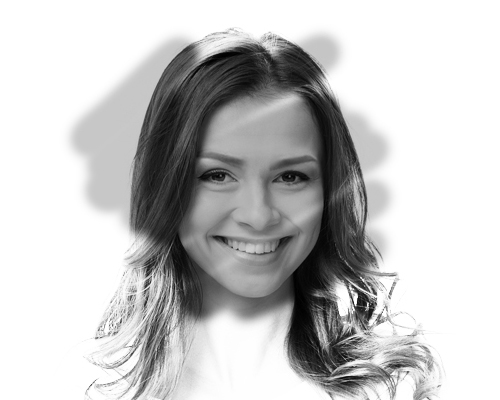 Shelly Burns
Broker Specialist
Shelly is proud of her current position as Head of Brand for a well-known organisation that owns several brokerages in the trading sector. She's consulted for us since 2015 and readers can benefit from her insider knowledge of how brokers work.
Related Pages
Investing News


Dec 10th, 2020 - 3:29 PM (GMT)


Dec 9th, 2020 - 4:48 PM (GMT)


Dec 9th, 2020 - 4:47 PM (GMT)