Binary vs Forex - The Pros And Cons
Updated Nov, 2020
Category - Guides
34

Views Today
If you are new to the world of trading, you may be feeling bamboozled by all the terminology and the options open to you. There are many ways to trade, but two favourite methods are Forex and binary options. When you look more closely at what is involved in these types of investing it isn't as complicated as it might seem.
Forex is based on the movement of currencies and is currently the largest trading market in the world. It is commonly known as FX and stands for Foreign Exchange. Another popular method is binary trading. Binary options differ significantly from Forex in that you can invest in many more assets including things like commodities, stocks and currency.
Guide Summary


Our experts describe the difference between two of the most popular ways to trade: Forex (Foreign Exchange or FX) and binary options trading, which allows investment in assets.


Binary options trading provides more certainty than Forex because you enter into the trade, knowing exactly how much you will potentially gain or lose, allowing you to plan effectively.


Forex trading involves more complicated spreads and commission fees which vary by broker. Because the range of potential gains or losses is more uncertain, this can be off-putting to investors.


Both Forex and binary options offer the potential for successful trades. Binary options provide greater flexibility and are a more straightforward process to understand, which is useful for beginners to trading.
Trading Payouts And Losses
There is one main difference between the payout and losses of binary options vs Forex trades, and that is knowing how much you stand to win or lose on the result of your trade. With Forex you don't know the maximum profit you can make on a trade. You don't know how much you could lose on a single trade, and you could lose all the money in your investing account.
With binary trading, you know precisely how much you stand to win or lose with every trade. The way to manage this when it comes to Forex is to put a limit/stop on the trade so that you don't go past a certain level. Due to the fixed losses, many traders prefer binary vs Forex as the risk is lower and the amounts more manageable.
The Costs of Each Method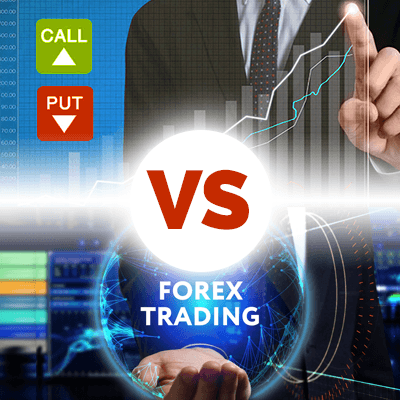 With binary options trading, you open an account, make your deposit and trade a certain amount each time on the call or put of an asset. There are no commissions or costs, and any money that the broker gets is pre-calculated when working out the stated up front payouts of each trade. You know from the start how much you stand to win or lose, and there are no hidden extras.
With Forex it is different. There are spreads and commissions involved which vary from broker to broker. The trader pays a small commission for each trade. The commissions are not always a clear cut amount and often get combined with the spread; the spread is the difference between the currency pair buy and sell price. Forex involves more of a risk in that the range could be huge or tiny. You don't know.
Which Trading Type Suits You
The format you choose is dependent on your preferences. You may be less of a risk taker and like to know up front what the outcome will be or you may be comfortable with Forex trading and the risks associated. You may be an experienced hand that likes to trade both. One of the significant factors to consider, apart from the investment factor, is whether you will find it enjoyable and comfortable to trade and which one suits your style.
If you prefer the choice when it comes to assets, then binary options give you this. If you prefer to trade in currencies, then Forex could be the ideal option for you although you can trade currencies with options trading too. How much work are you willing to put in? Well, trading Forex is more complicated with the trader needing to put in more work and research.
There are many ways to trade, but two favourite methods are Forex and binary options.
The Final Pros And Cons
In binary trading, there is still the option to get a percentage of the money invested back with an unsuccessful trade. With a Forex trade, you lose it all on an unsuccessful outcome. There are also options to rollover binary trades to give the asset a chance to recover if it's not doing as well as anticipated.
When it comes to fundamental investing itself and the ease of use then again binary trading comes out as the more natural way. All you need to do is choose the asset, decide how much to invest, select the time of expiry and press the button to trade. It isn't as simple in Forex, and the process is more involved and complicated, you need a solid strategy or signals. In fact, for a beginner, binary is the simpler of the two.
The cost to trade varies between the two types and where options trading already ticks many boxes, for those entering the investment market, it is no different when it comes to the cost of entry. You can sign up to a broker and invest as little as $10 to start; there are some platforms where it costs nothing to open an account which is ideal for the beginner looking to dip their toe. It isn't as easy to open a Forex account, and a much bigger deposit is needed to open one.
While there are benefits to both types, it is clear to see that for the beginner or trader who isn't looking to invest thousands of pounds then binary options is the less risky, more accessible option. It is no surprise that it continues to experience such growth in popularity.
Meet The Author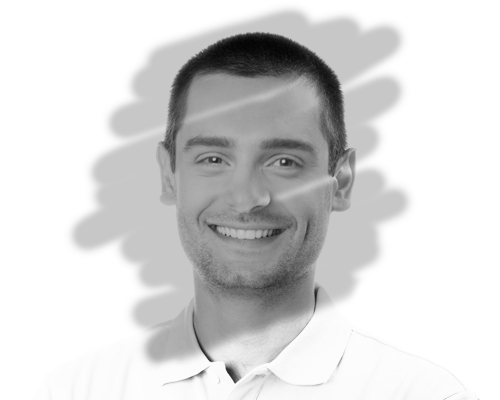 Robert Sammut
Trading Coach
Robert has consulted for our website for five years and is a well-established member of the team. While he is passionate about the site, most of Robert's time is focused on his current position as CEO of a professional coaching company.
Related Pages
Investing News


Dec 10th, 2020 - 3:29 PM (GMT)


Dec 9th, 2020 - 4:48 PM (GMT)


Dec 9th, 2020 - 4:47 PM (GMT)