Our Top 5 Options Trading Books
Updated Nov, 2020
Category - Guides
32

Views Today
Books contain a mixture of information from real life traders that have made and lost millions to fictional accounts of historical figures that have inspired many of these successful stories. The modern-day trader now has access to a myriad of tips, guidance, real-life accounts of success and failure and advice when it comes to changing mindset.
Choosing which of these books is right for you and whether you need them all is the next step. How can you benefit from the success of others and turn your trading experience into a consistently successful one? From building your portfolio to maintaining a healthy level of equity, you will learn how to be a better trader and how to develop your strategies.
Guide Summary


Our trading expert summarises the top 5 recommended books on options trading that offer advice in becoming a better trader and how to develop successful strategies.


Trading for Dummies is a highly recommended resource for those looking for tips and techniques to improve your portfolio and conduct technical analysis using market charts and information.


One Up On Wall Street is an exciting book that explains how in-depth knowledge of a particular company can give an ordinary investor the leverage to profit from fast-growing businesses.


Also discussed is The Disciplined Trader, which examines the psychological mentality that the author believes can help traders achieve more consistent success and avoid emotionally-driven behaviour.
Trading For Dummies

This 2017 book by Lita Epstein and Grayson D Roze is written with all levels of traders in mind from the novice to the more experienced, for them to become more "savvy". It is an excellent tool for those of all experience and standards to improve their knowledge and insight into the various financial markets and their workings.
The book features sample stock charts, trading tips and techniques and easy ways to analyse trading tools and indicators and demonstrates how you can take your portfolio to a higher level.
There is also information on high-frequency trading. You will benefit from up to date advice on managing your risk exposure, building a balanced portfolio and developing your successful strategies using information designed to help you invest wisely.
One Up On Wall Street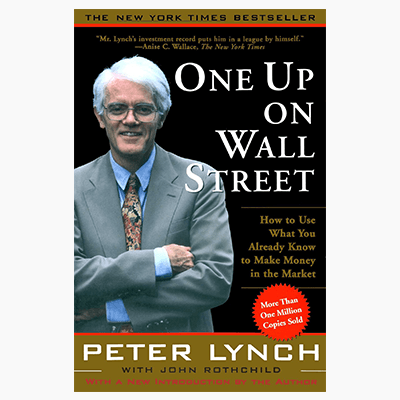 In Peter Lynch's book One Up On Wall Street: How To Use What You Already Know To Make Money In the Market, Lynch offers insightful trading information for those "average" investors who he believes have an advantage over professional Wall Street traders. When it comes to knowledge of their local markets, often the amateur trader can find out information long before it is available to the professionals.
His book offers tips on how to research stocks and recognise those are long shots from those that aren't worth the trouble and identifying potential investments from those businesses that you encounter every day.
This book will give you advice on how to learn as much as you can from the company's story. Having a head start on others often leads to more successful trades where you can make big money in the early days before everyone is doing it. So far, the book has sold more than a million copies to those interested in making money out of fast-growing companies.
Market Wizards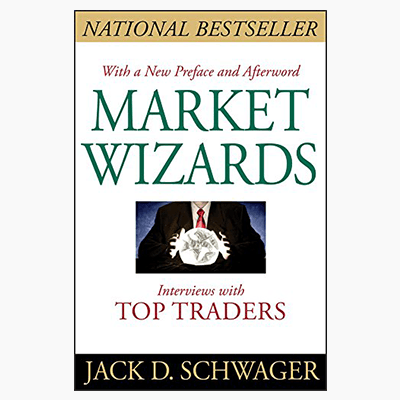 There is nothing like hearing it from those that have experienced it and in Market Wizards: Interviews with Top Traders, Jack D Schwager presents the reader with information on how the world's top traders have had success and made their fortunes.
Those that Jack interviewed include Richard Dennis, Paul Tudor Jones, and Michel Steinhardt amongst others. While they are all from different backgrounds, with various styles, the common theme was that a robust methodology and proper mental attitude equated to their success.
Taking the information from their interviews, he manages to offer it up to you in the form of guidance and education to assist you with your own trading experience. After each discussion, he rounds up their stories and turns it into useful tips for the aspiring trader. Highlights of these interviews include traders who turned $30,000 into 80million dollars and $25 into $2 million.
The Disciplined Trader is a book that examines how a limiting mindset can prevent you from being able to achieve consistent success from trading.
Reminiscences of a Stock Operator

In Edwin Lefèvre's book, first published in 1923, and now somewhat of a classic amongst traders, this book is a fictional book which documents the life of securities trader: Jesse Livermore. This very book is quoted in the book, Market Wizards, by many of the interviewees.
In this fictional account of the life of Livermore, it recounts the story of his progression from day trader to Wall Street and how he made and lost his fortune several times over.
For the successful aspiring trader, this book offers insight into the lessons Livermore learnt along the way for you to maximise your successes and hone your strategies. In 2009 the book was annotated with notes in the margins relating to real life companies, events and individuals.
The Disciplined Trader

Written by Mark Douglas and published in 1990, The Disciplined Trader is a book that examines how a limiting mindset is preventing them from being able to achieve and maintain consistent success from trading. Unlike the other books, it is more about psychology than it is about using the tools and tips at your fingertips.
With 80% being psychological and 20% methodological, it sets out to demonstrate how emotion is the enemy when it comes to successful trading. This book aims to teach you the steps to change that negative or limiting mindset to achieve more significant and more consistent success.
Whether you are new to trading or an experienced trader that hasn't had a great deal of success, this book is designed to teach you the three steps to becoming more successful. By eradicating the fear of losing and transforming that into a winning mindset, Douglas aims to create, instil and maintain that winning mindset.
Meet The Author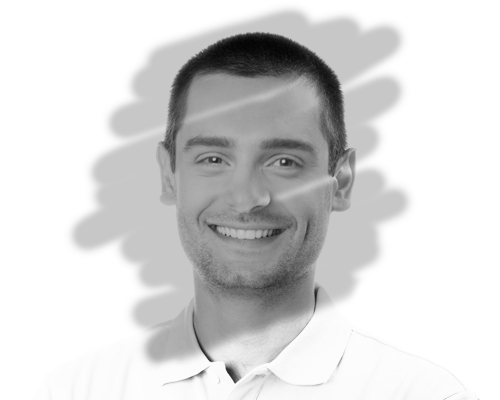 Robert Sammut
Trading Coach
Robert has consulted for our website for five years and is a well-established member of the team. While he is passionate about the site, most of Robert's time is focused on his current position as CEO of a professional coaching company.
Related Pages
Investing News


Dec 10th, 2020 - 3:29 PM (GMT)


Dec 9th, 2020 - 4:48 PM (GMT)


Dec 9th, 2020 - 4:47 PM (GMT)