Managing Account Fees And Taxes
Updated Nov, 2020
Category - Guides
74

Views Today
Fees and taxes are an essential consideration when trading in binary options. While in isolation, these charges may seem quite low and therefore of little significance, when you are trading regularly, making regular deposits, trades and withdrawals, they soon mount up. Add to the fees any taxes you are liable for, and you could be racking up some massive numbers.
Each broker and country has different rules. Where you may have to pay income tax in one country, in another, it could be capital gains, or it might not be taxable income. Currency conversions will also vary and using offshore brokers may incur higher fees than if you use one in your own country.
Guide Summary


Fees and taxes vary depending on the broker and the country you are based. It is essential to research the tax obligations in your country and check brokerage fees.


Your payment provider may impose a fee, plus you may be subject to currency conversion costs so be clear what the charges for a particular trade will be before committing.


In some countries, binary options trading is considered gambling, so tax obligations are low, in other countries like Australia or the US you will be liable to pay capital gains tax.


It is crucial to monitor your trading history. You are responsible for reporting your tax obligations, not your broker. Keeping a system to record withdrawals and deposits will save time.
What Trading Fees to Expect
There are a few different fees to expect when binary options trading. They are not always the same with every broker, and that is why you should take a look at their terms before you trade with them. It's not just the intermediary that will charge either. Your payment provider may make a transaction commission, and then there are currency conversion fees.
Some brokers may even impose an inactivity fee if you leave your account dormant for some time. The costs that the site charge, in addition to their commission, are often a minimum transaction amount for either a deposit or withdrawal. Sometimes they are waived as part of more valuable account packages and sometimes there aren't any charges made.
A common occurrence is the withdrawal transaction processing fee. These fees are often a set amount made each time you make a deposit, so it is well worth considering how much you are withdrawing and how often. Also, look to see what currency bases the broker operates. If you can deposit money in your currency, this often saves you money.
Do I Need to Pay Tax on Income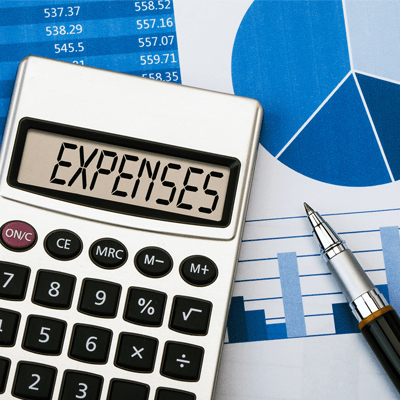 Whether or not you are required to pay income tax on your binary options earnings very much depends on where in the world you live. It is your responsibility to check the rules and regulations that apply to binary options profits in your own country.
There are some countries where you don't need to declare it, and there are those such as Australia, the USA and Canada where it is capital gains, and you can only use a certain percentage of your losses to offset how much tax you pay. In some European countries, it is classed as gambling and therefore not taxable while in others it is classed as capital gains.
In the UK, in many cases, you will not be classed as a "trader" if you are only making speculative transactions. Binary options are betting and therefore is not taxable income.
In India and South Africa, the profit made will be taxed as income. If you are trading with an offshore broker, it could be that there is little interference or investigation into your activities; however, it is still your responsibility to make sure that you take care of your interests.
What Records Should I Keep
While many brokers allow you to download your trading history, it is crucial that you check this function is available. It is possible to download a year's worth of activity and export it as a spreadsheet with most brokers. If this functionality is not available, then you are going to need to be keeping regularly updated manual records.
It will prove rather difficult and be very time consuming to go back through a year's worth of statements to track your daily deposits, withdrawals, transaction etc. Much better instead to have some system whereby you record your deposits and withdrawals.
There is software available that you can download which will help you keep an accurate record, and if you are going to be declaring these revenues, it is wise to seek the help of an accountant or another professional advisory service to ensure that you are either not paying too much or paying too little.
You should note that it is not the responsibility of the broker to declare your income as they are an intermediary, not an institution.
There are stiff penalties imposed for evading tax. Usually, they take the form of a fine.
The Consequences of Evading Tax
There are stiff penalties imposed for evading tax. Usually, they take the form of a fine. If you fail to declare the income you make from binary options trading, then you do so at your own risk. The fines and penalties for non-payment of tax will depend on the country in which you reside. In the US, for example, it is a felony offence for which you could be prosecuted in a federal court and sentenced to imprisonment.
Prison is, of course, the worst-case scenario. Often you will be charged a penalty and interest on any monies owed. The fine for not filing your return is much higher than not paying your taxes. In Canada, Australia, India and pretty much every country where you do not declare income that is subject to tax, you could face a penalty and interest on the monies owed.
Whether or not you intended to evade your financial obligations, you will be subject to the same penalties so make sure you do your research as you cannot use ignorance as a defence. You may also wish to check out the implications of off-shore trading and how this can affect any monies owed.
Meet The Author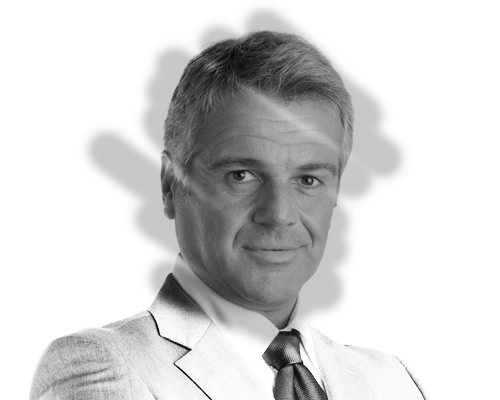 Jacob Bailey
Market Analyst
Jacob has been an author for us since our launch in 2012. He has over forty years' experience in the financial sector and has held a variety of positions within financial services corporations and venture capitalist organisations.
Related Pages
Investing News


Dec 10th, 2020 - 3:29 PM (GMT)


Dec 9th, 2020 - 4:48 PM (GMT)


Dec 9th, 2020 - 4:47 PM (GMT)