The History of Binary Options
Updated Nov, 2020
Category - Guides
39

Views Today
It may surprise some of you to know that major financial players have used options trading for some 45 years as an investment tool. However, the binary options market that you are most likely to be familiar with has a much shorter history seeing a supersonic rise beginning in the mid 2000's..
Over time, binary options trading has evolved as a less-complicated way of trading share options. Rather than risking large amounts of time and money in stocks and shares, a lot of experienced traders could see the potential in using the underlying asset as the trading tool, rather than buying into the asset itself.
Guide Summary


Binaries were first established in 1973 by the Chicago Board of Exchange (CBOE), they were initially only available to banks, large financial institutions or very wealthy investors.


Binary options grew in popularity after the 2008 financial crisis after being made available for public trading – they are often seen as useful for achieving quick tax-free profit.


They are simple to understand and make it possible to trade across a wide range of assets – including currencies, commodities and indices – with a clear understanding of potential profit or loss.


Today, binary options retain popularity because of the ease that trades can take place, thanks to the growth in technology. Traders can invest instantly online via a licenced broker.
How Did Binary Begin
Also known as "digital" options, binaries were around as far back as 1973 when Chicago Board of Exchange (CBOE) first offered them, but at this stage, they were only accessible to major banks, big institutions or the very rich.
Access to options trading was remained somewhat limited until 2008. Following on from the US mortgage crisis and subsequent collapse of dominant finance houses such as Bear Stearns and Lehman Brothers, the need for smaller, lower-risk investment opportunities was recognised.
Almost immediately, the US Securities and Exchange Commission reacted, and binary options were first opened up to exchange-based public trading later that same year. Trading in CFDs became immensely active amongst all kinds of traders, including many first-timers.
Regrettably, binary options have had some rather bad press over the years, particularly during 2015/16. The negative media was primarily caused by the selfish few who saw binaries as an easy way to target less-than-savvy individuals by wooing them with the promise of achieving high income. However, their popularity has not diminished as a result.
When Binary Became Popular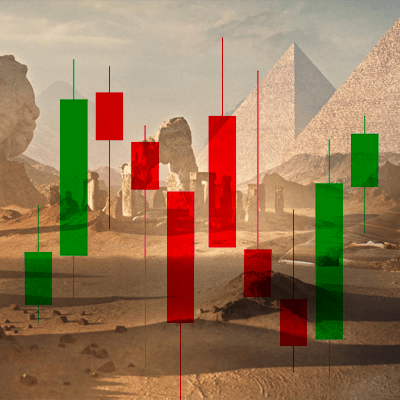 As you have seen, binary options began their current rise to popularity during the late 2000s, primarily due to their potential for achieving fast, tax-free profits with minimal investment.
Retail traders are naturally drawn to both the simplicity and clarity of each transaction, i.e. before you take the option, the outcome is made clear and ongoing changes within the market having no bearing on the trading option selected.
Another reason for the growth in this particular form of trading is that binary options are available for almost any asset or commodity, meaning opportunities get spread amongst a diverse range of products including Forex, indices, cryptocurrencies and of course standard stocks/shares.
The Story Today With Binary
Today, binary options are an immensely popular choice for day traders. They available to trade on almost any mobile device, and there is no need for an in-depth understanding of the stock market, so they have great appeal to the hobby trader.
Another reason is the availability of super-fast trades lasting just 30-60 seconds, which are known colloquially as "turbos". For the more patient traders amongst you, there is always a good availability of longer options spanning weeks, or even months, but the majority of traders operate using a variety of underlying assets and expiry times to widen their horizons.
Binary options are available to trade in a number ways, but the most-traded are still basic High/Low options. For traders who enjoy a little more complexity and entertainment value, there are a variety of "Ladder" options available, which work in a similar way to an accumulator bet.
Today, binary options are an immensely popular choice for day traders.
Binary Trading in The Future
As technology continues to update, especially in the mobile device areas, more and more types of trader are likely to use binary options as a complementary part of their trading strategy.
With faster internet connections, advanced trading platforms and the availability of information updated by the second, you can watch the market as it is changing and use that to your advantage.
In the future, there is likely to be another significant increase in the uptake of binary options, the availability of even more diverse underlying assets and even more complex trades.
Meet The Author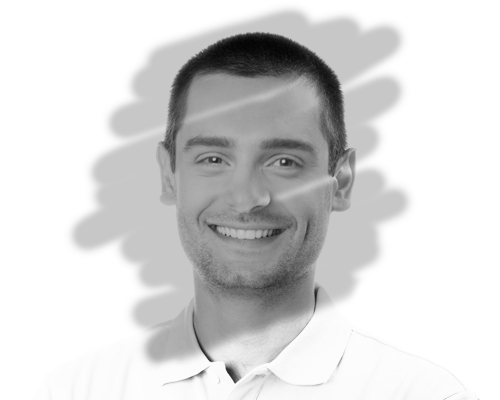 Robert Sammut
Trading Coach
Robert has consulted for our website for five years and is a well-established member of the team. While he is passionate about the site, most of Robert's time is focused on his current position as CEO of a professional coaching company.
Related Pages
Investing News


Dec 10th, 2020 - 3:29 PM (GMT)


Dec 9th, 2020 - 4:48 PM (GMT)


Dec 9th, 2020 - 4:47 PM (GMT)