Strategies to Improve Your Performance
Updated Nov, 2020
Category - Guides
35

Views Today
As you progress through your journey in binary trading, you may start to look at strategies to assist you in maximising your profits and minimising your losses. There are many strategies employed by traders to help them achieve this; some are simple strategies that anyone can use, others may require a bit more experience and knowledge to be able to use them to their full effect.
Our knowledge means that we can demystify a so-called binary options winning strategy for you and explain more comprehensively what they are and if they work. Here we share four tried and tested strategies and tactics for all levels of trader. To make any strategy work we highly recommend you have at least a basic grasp of how to read trading charts.
Guide Summary


In this guide, our experts outline 4 of the essential binary trading strategies you should know to maximise your profits and minimise your losses as a trader.


Strategies covered in this guide are the hedging strategy, trend line strategy, the Pinocchio strategy and the ladder strategy. Hedging and trend line methods are suitable for all traders.


Pinocchio and ladder strategies are suitable for more experienced traders as they are more complicated and require a level of technical skill to achieve success and avoid losses.


All strategies require an ability to read trading charts, understanding of the relevant risks associated with trades and will benefit from the support of a trusted broker to execute.
The Hedging Strategy
The Hedging Strategy is also known as a pairing, and a perfect hedge trade is designed to return no profit. So why bother then? Well if you are looking to minimise risk and are happy to grow your earnings slowly and steadily, the Hedging Strategy can be an effective way to do so. Hedging involves placing money on the same asset at the same time to rise/fall or call/put within a designated expiry time.
The time frame can be anything from a minute to an hour or longer if you are undertaking longer term trading. Hedging ensures that whatever the outcome the trader doesn't lose money or that the loss is minimal and the executed expertly you can return a profit.
Assuming you place the same amount of money on the call and put option and only see 80% returned then you have made a loss. The trick is to set one amount on the favoured outcome and a smaller amount on the opposite. This way if the trade goes your way you will make some money but not as much as if you had only placed your money in one direction. Anyone of any experience can employ this, but if you are looking for quick wins and fast profits, it is probably not the one for you.
The Trend Line Strategy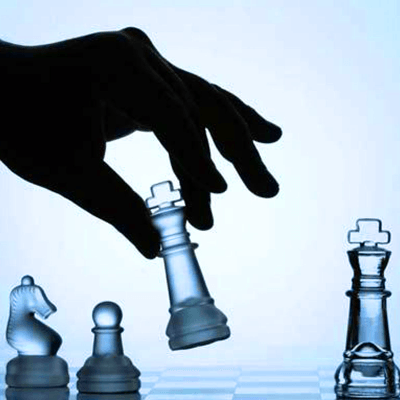 Another binary options strategy for beginners is the Trend Line which doesn't require the trader to have any prior knowledge or experience. It is suitable for all traders since all it needs is for you to study the trend of an asset. The Trend Line Strategy can also help you to choose which assets to trade in. By analysing several assets if some of them stand out as having evident trends and look to be consistent, then these could be considered to be safer assets than those that are very transient.
Before adopting the Trend Line, it is vital that the trader gets familiar with the asset that concerned. If they wish to trade on the price of gold, for example, it is worth looking at the trends of gold over some time not only by day but also at peaks and troughs throughout the day. It would be foolish to start trading in anything unless you had conducted some prior research. It is essential to study the highs, lows and the flat lines and to use this to assist you with your trades.
The Pinocchio Strategy
The Pinocchio strategy should not be used by beginners or those that are new to binary trading systems. It is a method that should only be used by those that have a lot of experience. Also known as the Pin Bar, it is a complicated system that involves more technical knowledge than other strategies and takes a level of analytical skill.
If the trader expects the price of an asset to rise or fall dramatically, they will employ the Pinocchio. The trader is looking for "the nose" (hence the name) which essentially means they are watching for a line to grow. Just like a wick on the candle, the assumption is that the price is rising when in fact the longer the line becomes the more chance of the amount going in the opposite direction.
Sound complicated? Well, we did say it was more technical than the others, and our advice is only to employ this technique if you know what you are doing.
It is a method that should only be used by those that have a lot of experience.
The Ladder Strategy
This binary options trading system should only get utilised if you have considerable trading experience and excellent analytical skills. The Ladder Strategy is for those who know what they are doing. The Ladder strategy is designed to allow the trader to gain when the price is out of the money or when the prices fall.
Firstly the trader chooses the call or puts the option and the expiry time. Then the trader selects a trade or trades from each exit point until the expiry time. To profit from the trade, the price of the asset has to hit all three levels within the correct time-frames. Like rungs on a ladder, if the expiry time is an hour, you must correctly predict where the price will be at certain points within that hour.
We advise that this should only be considered by those who are confident traders and just if you are trading with a reputable and trustworthy broker. It takes a lot of experience and skill to make so many predictions and the risk associated is much more than a simple call/put trade. Like anything the higher the risk and degree of difficulty the more significant the rewards if successful but don't get greedy, only trade within your limitations.
Meet The Author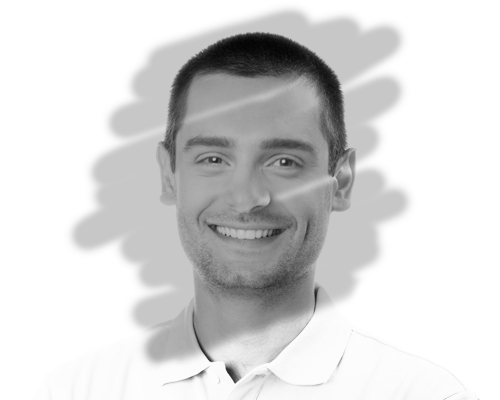 Robert Sammut
Trading Coach
Robert has consulted for our website for five years and is a well-established member of the team. While he is passionate about the site, most of Robert's time is focused on his current position as CEO of a professional coaching company.
Related Pages
Investing News


Dec 10th, 2020 - 3:29 PM (GMT)


Dec 9th, 2020 - 4:48 PM (GMT)


Dec 9th, 2020 - 4:47 PM (GMT)