Top Rated Options Sites
Risk Warning
/
Ad Disclosure
Risk Warning: The products offered by the companies listed on this website carry a high level of risk and can result in the loss of all your funds. You should never risk money that you cannot afford to lose.
Ad Disclosure: Some of the links that you will find on this website are advertisements for which we do receive financial gain for referring new customers.
VIP Account Tips

As a VIP trader, you want to get the best out of your account. If you are paying for the privilege of having an account that offers big rewards, then it is essential to make the most of these. Let's take a look at how you can make the best use of your VIP binary account:
Dedicated Account Manager
You may be a well-seasoned trader that's been trading in binary options for many years, but things change, and your assigned account manager will be fully versed in these changes. Make sure you keep up to date with any developments and let your account manager help you to maximise your profits.
Enter The Tournaments
If you are a VIP trader, then you are probably keen to maximise your profitability. There are many tournaments offered by binary options brokers with some big cash prizes. It's always good to know how you fare compared to other traders and to test your metal as a trader.
Use The Demo Account
Demo accounts aren't just for novice traders. They have a lot to offer experienced traders as well. You might be comfortable trading in certain assets, and you may have earned a lot of money this way but what about trying something new? What if there is another asset or type of trade that could net you even more money? Using the demo account gives you the chance to get familiar with other types of trading.
Increased Bonus Potential
With a VIP account come bonuses! These bonuses are often a percentage of your deposit up to 100%. Making sure that you maximise the potential here is essential. If you deposit $1,000 and get 50%, but there is a higher percentage available with a different deposit amount, then consider making a more significant deposit. If you are going to make a bigger percentage from a higher deposit, then it's worth considering.
Benefits of a VIP Account
Todays Top Traders
| | | | |
| --- | --- | --- | --- |
| Trader | Broker | Asset | Profit |
Risk Warning
/
Ad Disclosure
Risk Warning: The products offered by the companies listed on this website carry a high level of risk and can result in the loss of all your funds. You should never risk money that you cannot afford to lose.
Ad Disclosure: Some of the links that you will find on this website are advertisements for which we do receive financial gain for referring new customers.
Whether you're trading from Australia to South Africa, the process is always the same. To open up any binary options trading account in most cases you have to make an initial deposit. That deposit can vary greatly and in some cases, is not required. Expect to invest as little as $10 but more often than not around $100-$250. To open up a premium or VIP binary trading account, you should expect to deposit approximately $10,000-$20,000.
Now if you have that kind of money to invest the chances are you are either very wealthy and it is a mere drop in the ocean or you have experience of trading and are confident in what you are doing. Either way, you will want to know what you are going to get in return for such a level of commitment. You may be switching brokers entirely and be looking for the best accounts available, or you may be opening up additional accounts to make the most of the many bonuses and incentives new accounts offer.
Firstly, and most importantly for some traders, the revenue returns are higher, and the money is more easily accessed. What may return 85% with a standard account could attract a much higher percentage with a premium account. To give an idea a VIP/Premium account with one particular broker costs $10,000 and draws returns of 2-3% higher than other accounts.
You tend to find with higher level trading accounts the withdrawal terms are instant as opposed to 3-5 days. Many brokers have partnerships with sports clubs, brands and other companies that mean they can offer invites to VIP traders to attend events and receive gifts. Now, while money may be the key for most, sometimes it's the trading experience that counts and the support that is offered such as a direct line to your very own account manager or advice from a trading analyst.
Premium Account Costs
Like everything else in this industry, the deposit required to open up a VIP binary options account varies between brokers. The benefits that they offer will also differ. While our extensive research and reviews will help you to discover the relevant information, you need to consider what you are looking for from a VIP account and how much difference it will make to your trading.
Deposit - How much does it cost to open the account and is it invitation only? Some brokers only offer their top accounts to their biggest traders and those high net worth individuals that are trading with undisclosed sums
Cost of trading - Are the payouts better with a VIP account than they are with a standard trading account? It has to be worth your while to make the switch
Trading limits and available assets - Do you have more flexibility with a premium account? Are there more assets available? Some brokers offer an extensive portfolio of assets across the different trading markets that aren't available to everyone
Trading advantages - Do you get a dedicated account manager, education, analysis and advice? It is vital to ensure that your VIP account pays by making you a better, more profitable trader
Think not just what it costs to open a premium broker account but what you will gain. By investing more to get a better standard of account, will you make more money? Premium account holders can expect more help and advice will that make you a better trader? Having more education, more tips and a direct line to an account manager will undoubtedly make your trades more successful and increase your profits.
There are premium accounts that are accessible to those who invest anything from $5,000 - $100,000 but the benefits vary as much as the price. You will see "invitation only" accounts with some brokers. Notorious VIP traders that have an excellent trading history and who deposit and trade large amounts of money will have access to these accounts.
We have compiled the best VIP/Premium accounts and added them to our list.
How to Choose The Right Broker
Now, this isn't like you are just looking for a broker that will give you a no deposit bonus or a demo account. You shouldn't take this decision lightly, investing this much money is a big decision. There may only be 1 or 2 differences in the offering between brokers, but these differences could mean a lot of money to you. Both Olymp Trade and IQ Option offer great VIP accounts to any trader.
If you are researching VIP premium accounts than it is more than likely that you have experience of binary options trading already and know what factors are important to you. That said do you have the time to sit down and wade through all of the available information? How long will it take you to go through every single broker and determine which is the right premium brokers account for you? Maybe a managed account is a better solution for you.
First of all, you need to determine what it is that you are looking for and what aspects of these accounts are most important to you. Then you can sit back and make your decision based on the information that we have researched and presented for you. We examine thousands of brokers. We sort through the great, the good and the not so good helping you to make your choice based on thorough examination of the options to enhance your trading experience.
Our Review Rating System (More Info)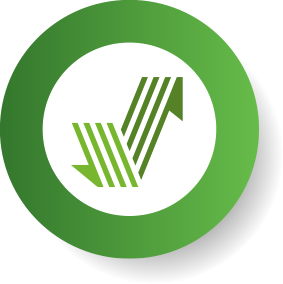 Account Types
Banking & Payouts
Bonuses & Promotions
Mobile Trading
Trade Types
Special Features
Customer Support
Expert Reviews
Meet The Author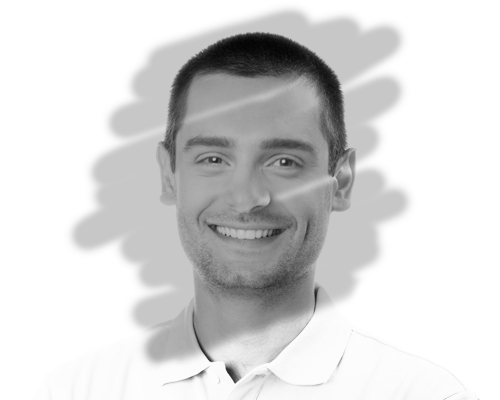 Robert Sammut
Trading Coach
Robert has consulted for our website for five years and is a well-established member of the team. While he is passionate about the site, most of Robert's time is focused on his current position as CEO of a professional coaching company.
Related Pages
Investing News


Dec 10th, 2020 - 3:29 PM (GMT)


Dec 9th, 2020 - 4:48 PM (GMT)


Dec 9th, 2020 - 4:47 PM (GMT)