IG Index Review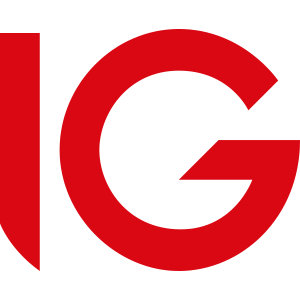 Introduction
Updated Jan, 2020
Category - Reviews
40

Views Today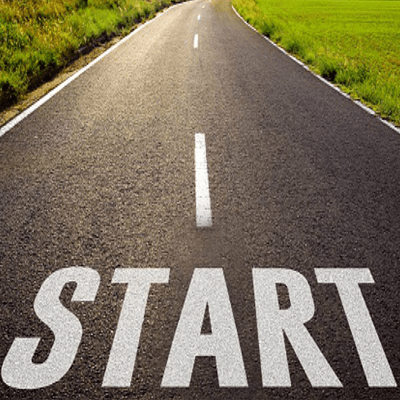 IG Index began in 1974, and boast the title of the world's first spread betting company. They began as a way for investors to trade and speculate on the price of gold. Now they have grown to become a member of the FTSE 250 and have offices across 17 different countries. They are authorised by the FCA and have been established as a market leader across the globe for more than 40 years now.
Over 136,000 clients across five contents depend on IG Index to provide safe, secure and exciting trading options. If looking for a trading platform that has a proven track record of longevity, then this one is an excellent and reliable choice. Thanks to a long history of taking security and financial safety seriously, they are a proven leader in their field and well regarded by a large community.
The company boasts access to over 10,000 different financial markets for traders of all account types. It's this impressive spread, combined with a variety of trade types and sprint markets that keep traders interested and coming back for more.
In this review, you will learn:
Everything about the two main trading accounts
Why IG Index offers so many market choices
The extensive history of this company and security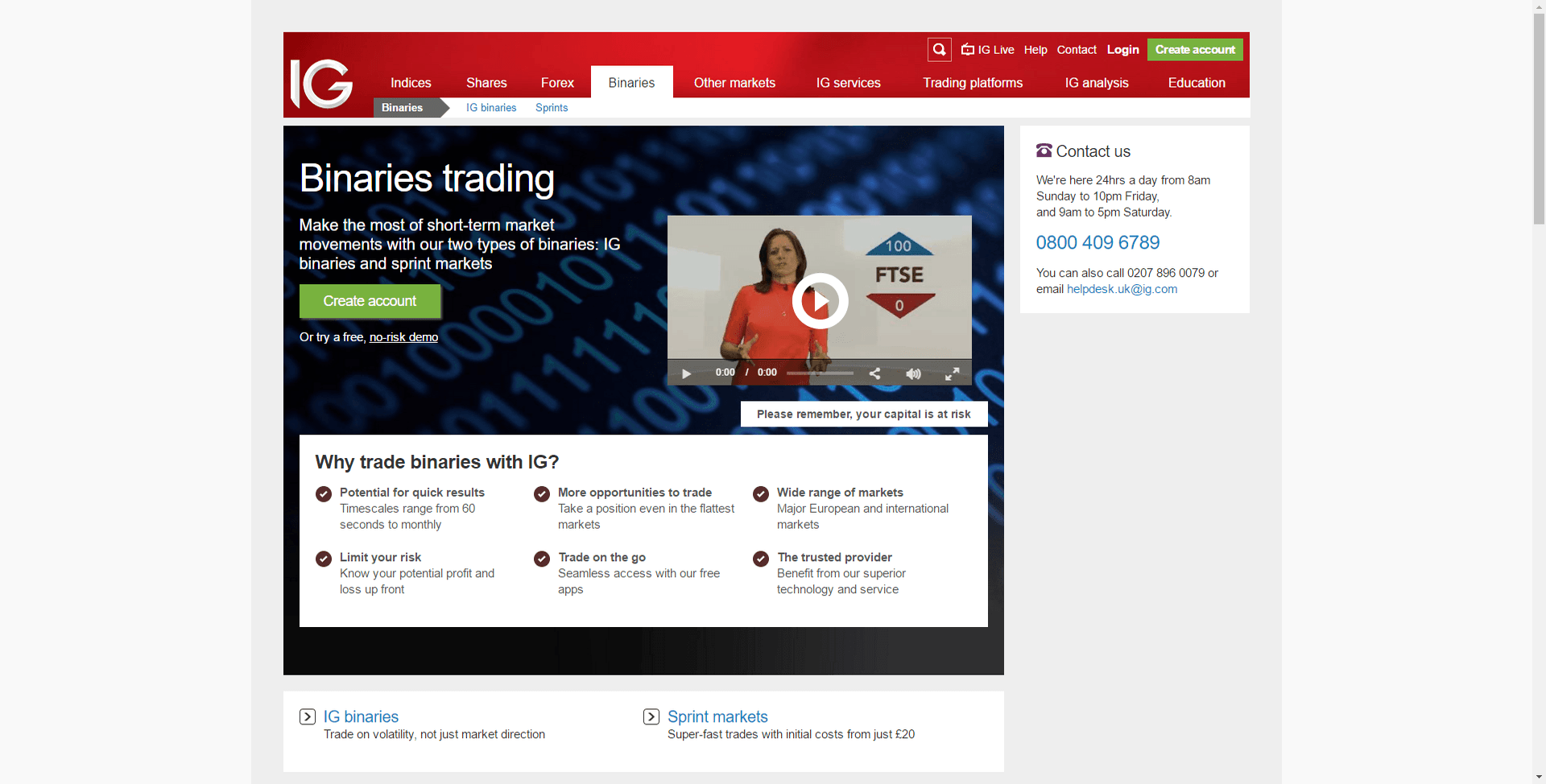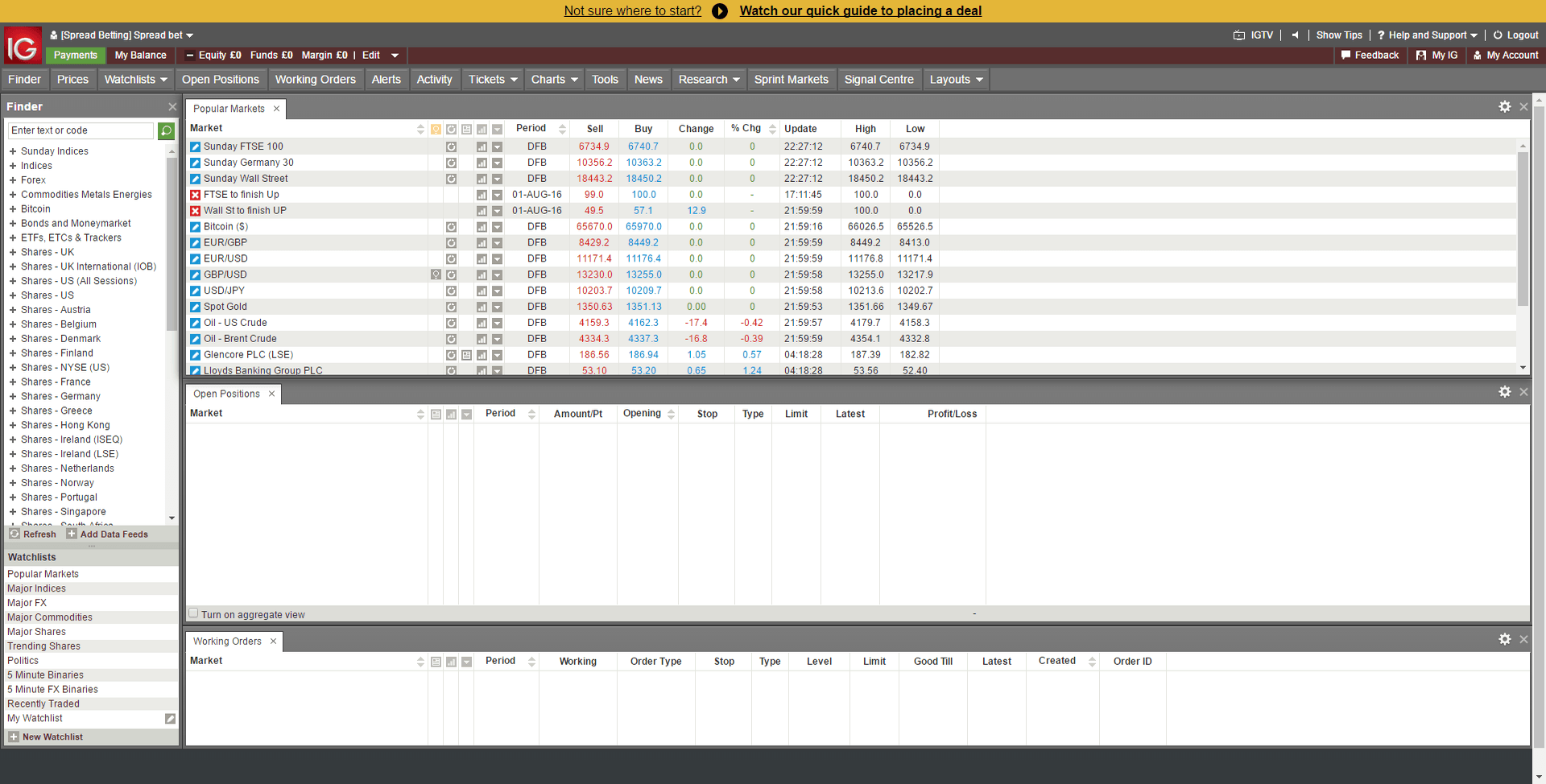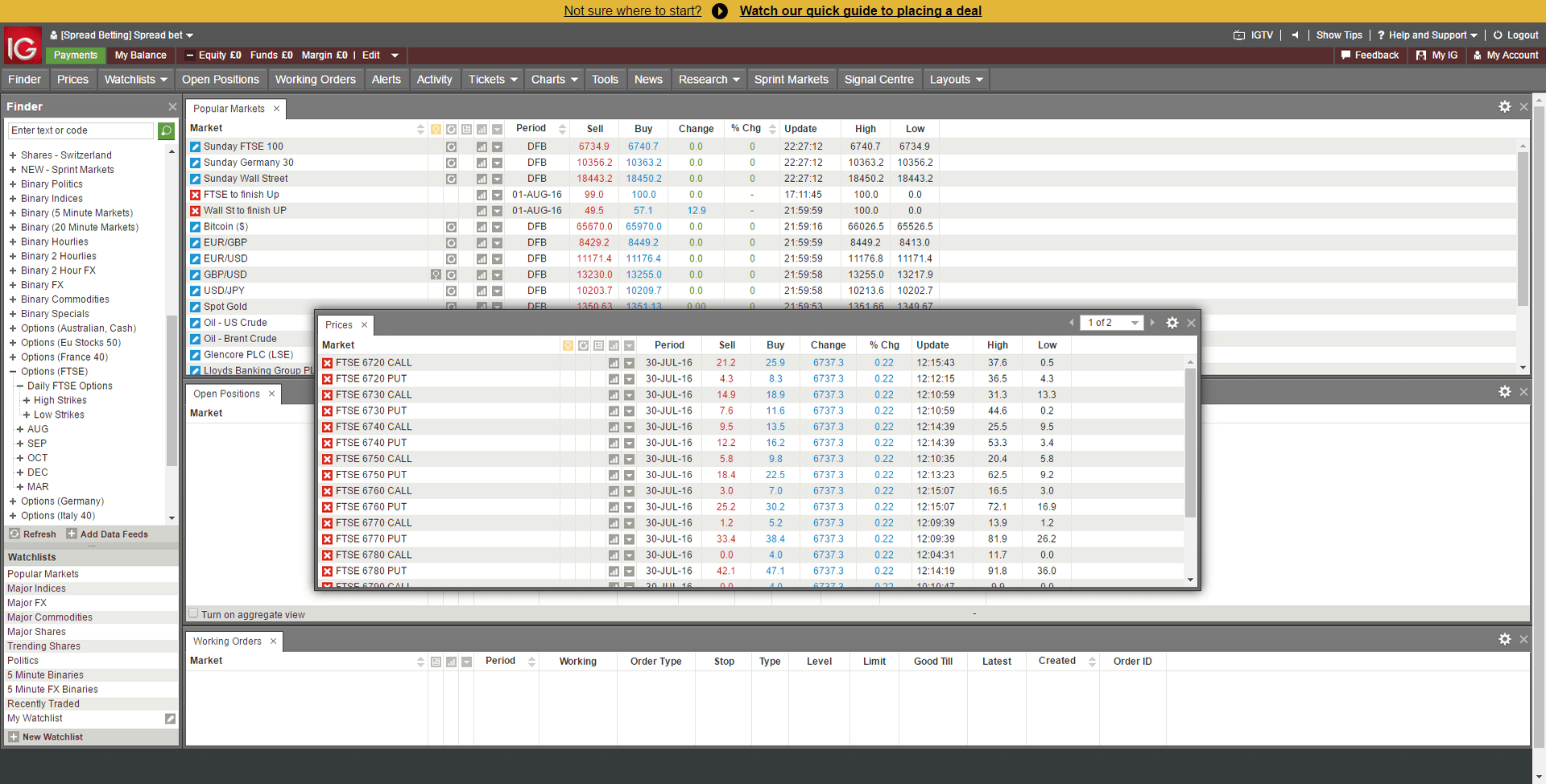 Risk Warning
/
Ad Disclosure
Risk Warning: The products offered by the companies listed on this website carry a high level of risk and can result in the loss of all your funds. You should never risk money that you cannot afford to lose.
Ad Disclosure: Some of the links that you will find on this website are advertisements for which we do receive financial gain from referring new customers.
Account Types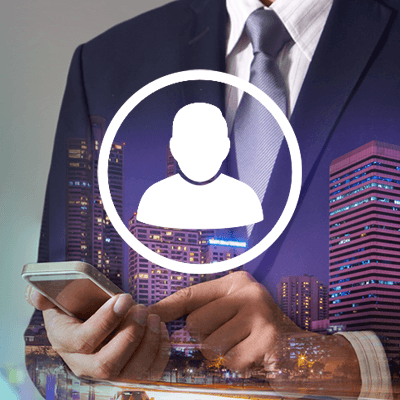 The broker offers a straight forward selection of just two account basic types, removing the potential confusion that an array of choices can often cause. Both accounts are very similar in nature, with the only main difference being the limited risk offered by the limited risk account. IG also deliver with their IG Index demo account with a fully featured offering available to all users with a simple click in the user interface upon signing up.
Trader Account
The Trader Account is more suited for those who consider themselves more experienced and professional traders. Due to the nature of this account, the trader is required to meet the MiFID regulation stated standards.
Limited Risk Account
This account is more suited to less experienced traders, or perhaps those just starting out. Much like the Trader Account it still offers access to a ton of assets and a majority of the same features, however, it offers limited risk for the trader.
Additional Options
Corporate and Premium Accounts are available under certain circumstances, and encourage potential traders who fall into these categories to get in touch with customer support to find the account solution that fits best.
Trade Types And Payouts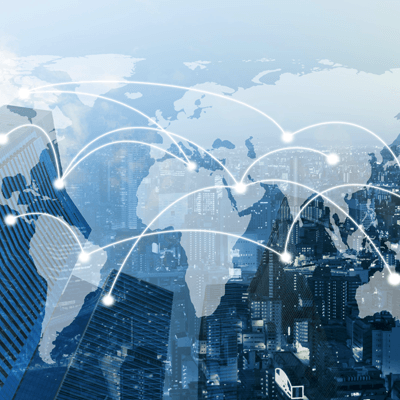 IG Index offers an impressive variety of binary trade type options. By combining the different trade options with the huge selection of financial markets on offer, the combinations available to traders are seemingly limitless.
One Touch Options
With the one touch trade type, the trader selects a touch point and then decides whether the asset will "touch" on it or not. This means once the touch point is reached, it does not matter how the asset continues to change before expiration.
Ladder Options
Ladder trading is a new type to enter the market recently. For traders seeking different and innovative ways to trade, ladder is a good one to try. Ladder is more complex to understand than some other types, but can be rewarding for those looking for something more interesting than standard hi-lo. Based around intervals, as the asset moves through the strike prices, the trader receives a partial percentage payout.
High/Low Options
High/Low is the most common standard option, and is almost always offered by brokers. A great place to start out, High/Low provides traders with the straight forward task of selecting either a call or a put option, depending on whether the trader believes the asset will expire above, or below, the initial price at the beginning of the trade.
Boundary Options
In the boundary trading type, also known as the tunnel type, the trader selects a boundary range with an upper and lower price level, and then needs to predict whether the asset will remain within the range, or if they will move beyond the boundary.
Sprint Markets
For those who like it fast, IG Index's sprint markets offer 60 seconds, 2, 5, 20 and 60 minute trading options. Providing quick turnarounds and a rush that some traders prefer.
This broker has been around the block and we're confident it is totally legit.
Bonuses And Promotions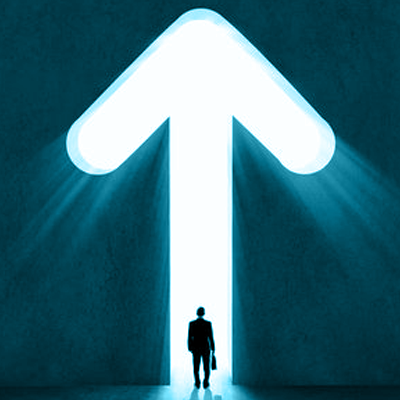 IGIndex offers a free trial account for new traders to get started on the platform, as well as a "refer a friend" scheme to encourage and reward traders to bring new friends on board with them.
Aside from these incentives, there isn't an IG Index bonus offered to lure traders, rather they rely on their solid reputation and excellent margins to entice new traders into the program.
This can be considered a bonus for traders who find themselves locked into sign up bonus agreements that prevent them from withdrawing any funds until certain milestones being reached.
Mobile Trading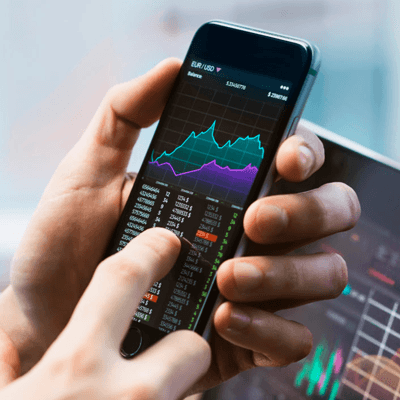 In 2008 they became the first to allow trading through the iPhone and iPad devices. Since then, the company has gone from strength to strength in providing mobile app trading on the go.
Since pioneering online trading, IG Index has made it their mission to provide seamless and secure trading across numerous platforms and devices with the unveiling of an Android app to complement the iPhone version.
As is consistent with the computer based platforms, keeping on top of security updates is a priority, with customer security and satisfaction being of the utmost importance.
Both the iOS and Android mobile apps are easily downloaded from either the Apple App Store or Google Play Store depending on your device.
Deposits And Withdrawals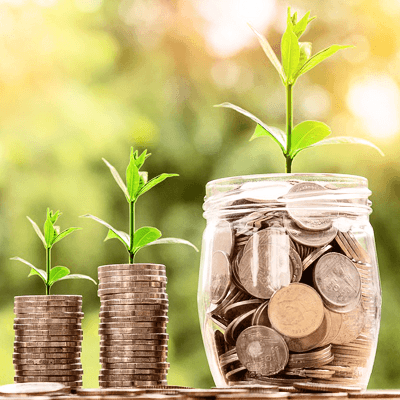 Making deposits is as simple as it should be. Traders can use internet bank transfer, debit or credit card deposit, DBS/POSB bill payments, telegraphic transfer or standard chartered bill payment to make a deposit. The minimum deposit you can make is just $200.
When it comes to withdrawing funds, you need to use internet bank transfers or credit/debit card to make your withdrawals. We made 2 full withdrawals to test this area and on both occasions we had no withdrawal problems to report.
Special Features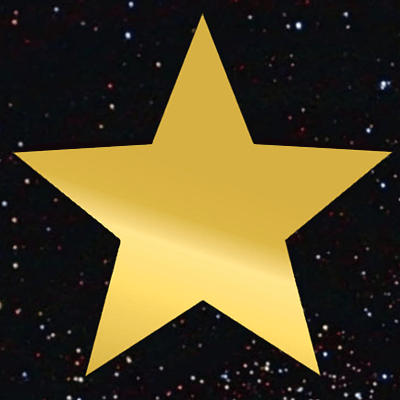 Providing a range of special features, one of the most impressive is the financial market options. With over 10,000 to choose from, IG Index provides a truly flexible and versatile range of trading options that even more experienced traders will find impressive.
This trading platform is known for innovation, with new technologies often being provided first. The mobile platforms boast a variety of special features including access to their ProRealTime charts.
In addition to such a varied range of financial options traders are provided with a high level of customer service throughout the night and day via phone, email and live chat services with a real person to guide you through any problem.
The long-standing history of this trading platform paired with their dedication to innovation and progression mean that new and unique special features are constantly being developed and delivered.
Trending Pages
Customer Support

Customer support is available to traders 24 hours a day, with live support alternative options offered at various hours as well. Having an extensive history in the industry means they have plenty of time to practice and refine their customer service contact experience, and strive to excel in providing support to traders.
As a broker regulated by the financial conduct authority, there are strict guidelines to adhere to, creating a secure, safe and reliable trading platform that is consistently evaluated, updated and reviewed and audited in order to provide premium customer support and service at all times.
As well as friendly and supportive 24/7 customer contact, this broker provides training and educational materials through their IG Academy app, as well as live support. These are available to traders through both iOS and Android platforms.
Here are the contact details for IG Index:
Email - [email protected]
Phone - +44 0800 195 3100
Address - IG, Cannon Bridge House, 25 Dowgate Hill, London, EC4R 2YA, UK
Conclusion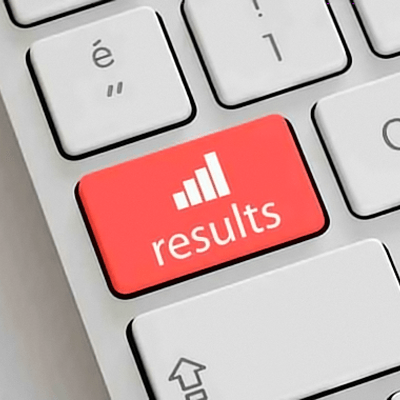 Here we're going to wrap up our IG Index review. During our long and meticulous review process we went to the depths of the web and also performed our own user testing, we couldn't find any serious concerns about a IG Index scam, this broker has been around the block and is totally legit. No major complaints exist and we are happy to recommend them to you.
IG Index is a long established, reliable and innovative platform that is used, trusted and highly regarded by traders all across the world. Thanks to it's straight forward approach to account options it is an accessible and easy to use choice for traders who are just starting out binary or Forex trading.
Although the web interface can be a little complex to adjust to, the mobile application makes up for it with many options and innovations available to the end user. Thanks to such a variety of interfaces and platforms both new and experienced traders can have access to trading any time, anywhere.
With a focus on innovation and security, combined with a host of extensive features and a history of providing top-notch service and high quality features, this is an excellent option for traders of all backgrounds, skill levels and trading experience.
Risk Warning
/
Ad Disclosure
Risk Warning: The products offered by the companies listed on this website carry a high level of risk and can result in the loss of all your funds. You should never risk money that you cannot afford to lose.
Ad Disclosure: Some of the links that you will find on this website are advertisements for which we do receive financial gain from referring new customers.
Frequently Asked Questions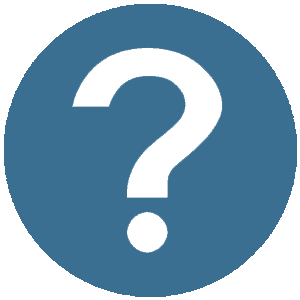 Meet The Author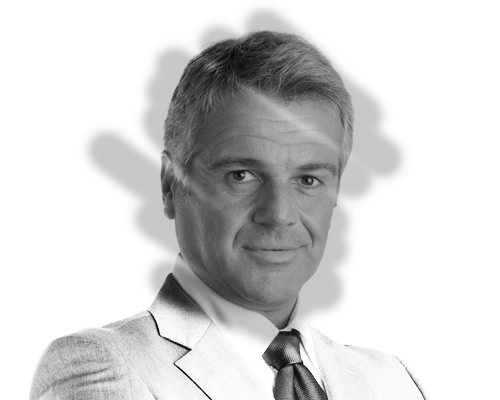 Jacob Bailey
Market Analyst
Jacob has been an author for us since our launch in 2012. He has over forty years' experience in the financial sector and has held a variety of positions within financial services corporations and venture capitalist organisations.
Popular Pages
Popular Pages

Other Investing

More Info