Binary Options Under Increasing Fire as Israel Proposes Ban
Nov 23rd, 2018 - 3:47 PM (GMT)
Category - Options News
40

Views Today
The binary options trading industry is coming under increasing scrutiny and regulatory pressure, with the latest news being Israel's proposed complete ban of binary options trading.
Prof. Shmuel Hauser, the Chairman of the Israel Securities Authority (ISA), has strongly championed a move to ban binary options trading by any Israeli company completely. Hauser has been openly clear about his position, stating that he wishes to "eliminate binary options trading" in Israel.
Binary Options Ban to Extend to Non-Israelis
In 2016, the ISA Chairman successfully led a campaign to make it illegal for any Israeli citizen to trade binary options. The new legislation, expected to be introduced to the Israeli Cabinet on Sunday, would extend the trading ban by making it illegal for any Israeli company to offer binary options trading to non-Israelis. If the proposed new law passes, it would effectively ban any Israeli firm from offering to trade in binary options. Currently, there are approximately 200 such brokerage firms in Israel.
Hauser had already obtained the backing of both the Justice Ministry and the Attorney General of Israel for the proposed ban and has now also won the support of the head of the Finance Ministry, who is expected to unveil the proposed new law to the Cabinet.
As a result of the previous law banning Israeli citizens from trading binary options, numerous binary trading brokerage firms have already closed operations in Israel.
Canadian Pressure on Binary Industry
The regulatory crackdown in Israel mirrors similar efforts in countries across Europe and North America. Canadian regulatory authority is also moving against the industry, with the Canadian Securities Administrators (CSA) proposing a complete ban on binary options trading, including selling, offering, "or otherwise trading" any binary options. The proposed legislation would also prohibit trading any binary options through the formation of a company specifically designed to trade such instruments.
The Canadian authorities' desire to eliminate binary trading is evidenced by the expansive definition of binary options trading used in the proposed legislation, which would explicitly prohibit "bet options", "all-or-nothing options", "digital options", or "asset-or-nothing options".
The nationwide proposal follows on the heels of Quebec's financial markets authority (AMF) putting forth a proposed ban on trading any binary options that have expiration terms of less than 30 days.
The regulatory crackdown in Israel mirrors similar efforts in countries across Europe and North America.
Even in Cyprus
One of the most troubling regulatory pushes against binary options brokers is the one occurring in Cyprus, long considered a haven for Forex and binary options brokerage firms. For example, Cyprus serves as the corporate headquarters for a large number of the few European-based brokerage firms that still offer trading accounts to U.S. citizens. These firms are a very popular choice for U.S. traders seeking more leverage than the maximum 50:1 provided by U.S.-regulated brokers following the passage of the controversial Dodd-Frank Act in 2010.
The Cyprus Securities and Exchange Commission (CySEC) has steadily increased regulatory pressure on binary options trading firms in the past year. Speaking at the iFX EXPO in May, CySEC head, Demetra Kalogerou, said that the regulatory body is considering a ban on binary options trading altogether, although she indicated that the idea is still in the early stages of discussion.
Regulatory changes in Cyprus within the past year have already significantly impacted the Forex and binary trading industries, leading to things such as ending the offering of trading deposit bonuses and decreasing the maximum amount of leverage offered to traders.
Potential Negative Unintended Consequences
One factor that many regulatory bodies may be overlooking is the dangerous potential for legislation to backfire and ultimately create a less-regulated, rather than a more-regulated, industry. There is the distinct possibility that, if trading regulations become too oppressive, then many brokerage firms may merely choose to operate "underground" and therefore wholly unregulated.
The willingness of both brokerage firms and traders to operate outside the purview of regulatory authorities is clear from the action mentioned above taken by many U.S. traders who, faced with increasingly harsh regulation, have chosen to open trading accounts abroad where regulation is less stringent.
The very fact that many regulatory bodies worldwide are increasingly focused on the industry is testimony to the widespread popularity of Forex and binary options trading. Binary options trading has exploded in volume and popularity since 2008, with the overall industry expanding, as of 2015, at a rate of more than 200% annually.
Governments have learned from past legislative attempts to bar people from doing what they want with their own money – e.g., laws prohibiting gambling or the sale of alcohol – that such legal initiatives rarely succeed and, more often than not, only result in an increased desire to obtain what the government is trying to prohibit.
The simple fact is that there are tens of millions of eager binary options traders and that brokerage firms will continue to find a way to supply a product for clients – namely, binary options – that is in such high demand. The industry has accepted increased regulation with little complaint thus far, but as regulators begin to implement more draconian measures, the industry is starting to push back in an organised manner. In Canada, the proposed binary options ban there is being met with strong public resistance by the Investment Industry Association of Canada (IIAC) which represents more than a hundred Dealer Member firms.
Meet The Author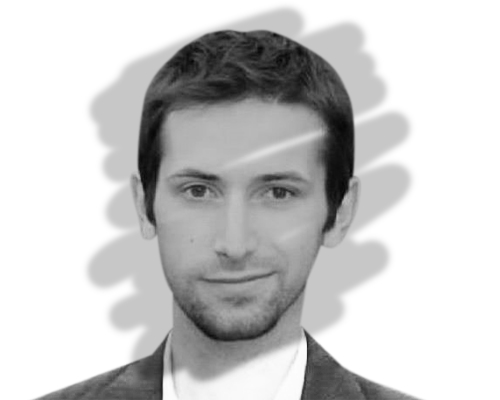 Anatol Antonovici
Senior Reporter
Anatol has been writing for our news site for a year and is the newest member of our team. While he's new to us, he's certainly not new to trading with over 10 years' experience being a professional financial journalist and working in the markets.
Investing News


Mar 24th, 2020 - 3:30 PM (GMT)


Sep 12th, 2019 - 4:55 PM (GMT)


Aug 30th, 2019 - 1:45 PM (GMT)
Related Pages