ING Failed to Meet Compliance Standards
Mar 20th, 2019 - 9:30 AM (GMT)
Category - Options News
37

Views Today
Dutch bank ING Groep NV was required by the Bank of Italy to stop accepting new clients on the Italian territory. Italy's central bank took the unusual measure after it discovered issues related to money laundering.
ING Fails to Meet Compliance Standards
The Bank of Italy found compliance problems at the ING's Italian unit that provides online lending services. The discovery is the result of a four-month investigation that ended in January of this year, according to a communiqué issued by the central bank. Based on the inspection, Milan prosecutors have already opened a money-laundering probe, Bloomberg reports, citing Italian media agency Il Sole 24. However, the latter didn't reveal how it had obtained such information.
ING said that it was taking concrete steps towards compliance based on an initiative launched soon after the bank paid a considerable penalty for another issue in 2018. Christoph Linke, a spokesperson for the bank, told Bloomberg that the company was requiring its legal team to check whether there was any criminal probe.
KBW analyst Jean-Pierre Lambert reportedly said in a note:
Just as privacy is an issue with Facebook, money laundering may become a defining issue for ING. Among the risks are a snowball effect as other regulators in the wide ING geographical footprint may initiate their own investigations.
However, the Dutch bank doesn't want to leave the impression that money laundering issues are an intrinsic part of its business. In a press release published on Sunday, the company said:
ING is committed to conducting its business with integrity. Also going forward, whenever during the global enhancement programme and associated activities issues are identified, ING will take the appropriate actions. We will do this in close cooperation with supervisory and regulatory authorities.
Despite everything, the share price of ING fell 1.03% on Monday and might also be in red at the close on Tuesday. However, investors' sentiment will ultimately be impacted by the way ING addresses the accusations.
ING Strikes Again
It is not the first charge in which ING is accused of money laundering. Last year, the bank was obliged to pay an $878 million fine to settle a money laundering and corruption investigation carried out by a Dutch prosecutor. That was one of the most significant penalties ever paid by ING, which resulted in the dismissal of the chief finance officer.
After admitting serious flaws in conducting due diligence initiatives to avoid financial crime during the period from 2010 to 2016 at its local division, CEO Ralph Hamers stressed out that the company had acknowledged the issues and would address them. Koos Timmermans, who was CFO at that time, was forced to resign.
Nevertheless, the recent problems in Italy demonstrate that ING might not have learned its lesson. The Dutch bank has been on the peninsula for about eight years via its retail bank, where it has over 900 employees. In 2018, ING recorded a revenue figure of 231 million euro in Italy alone, with total revenue of 18.1 billion euro. Italy is the company's challenger markets in which the bank intends to expand by turning digital, without branches. ING's online lender in Italy has over one million clients at the moment. While the Bank of Italy required the bank not to accept new customers, ING will continue to serve existing clients.
Besides the money laundering and corruption accusations in the homeland and Italy, ING was also charged with being involved in the so-called Troika Dialog Laundromat scandal, which relates to dirty money coming from Russia. Thus, hundreds of millions of euro have been laundered through ING's unit in Moscow as part of a broader money laundering scheme carried out by Russian investment bank Troika Dialog, according to local media. The Organized Crime and Corruption Reporting Project has conducted an investigation and found that ING and ABN Amro, another sizeable Dutch bank, have been involved in money laundering schemes.
Meet The Author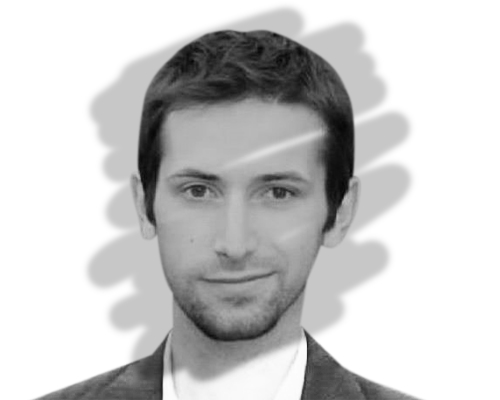 Anatol Antonovici
Senior Reporter
Anatol has been writing for our news site for a year and is the newest member of our team. While he's new to us, he's certainly not new to trading with over 10 years' experience being a professional financial journalist and working in the markets.
Investing News


Mar 24th, 2020 - 3:30 PM (GMT)


Sep 12th, 2019 - 4:55 PM (GMT)


Aug 30th, 2019 - 1:45 PM (GMT)
Related Pages