Top Rated Forex Sites
BEST SITE
Over 90+ pairs to trade now
Sterling reputation with the FCA
Made-for-purpose PRO platform
24/7 customer support service
High minimum trade requirements
English only website and support
Deposit Methods




129 traded at this site today
BEST SITE
Over 80+ pairs to trade now
Established, with ASIC licensing
Added benefits for prolific traders
Social and copy trading available
Customer support office hours only
Website navigation not the best
Deposit Methods




94 traded at this site today
BEST SITE
Over 80+ pairs to trade now
Big focus on advanced platform
Multiple and free demo accounts
Access to strategy manager for all
Limited choice of funding methods
Min. balance must be maintained
Deposit Methods




30 traded at this site today
BEST SITE
Over 35+ pairs to trade now
Dual licensing with FCA and ASIC
Four great platforms available
Free research and analysis tools
High minimum deposit required
Few ways to deposit & withdraw
Deposit Methods




5 traded at this site today
BEST SITE
Over 60+ pairs to trade now
MT5 platform adapted for Forex
Low minimum deposit of just $20
Welcomes robot trading methods
Confusing trader login process
No overnight support available
Deposit Methods




10 traded at this site today
Risk Warning
/
Ad Disclosure
Risk Warning: The products offered by the companies listed on this website carry a high level of risk and can result in the loss of all your funds. You should never risk money that you cannot afford to lose.
Ad Disclosure: Some of the links that you will find on this website are advertisements for which we do receive financial gain for referring new customers.
Why Trade Using a Demo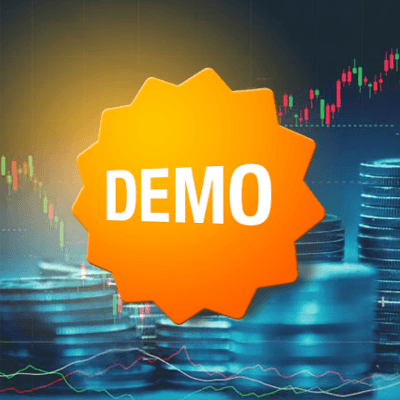 While the principles of Forex trading are not complicated, there are elements of trading that you must get used to before committing your funds. If you are new to selling and think it's as simple as bidding on a currency pair then you need to do some more research. Using a demo account should be a priority for all new traders, but why?
Get Familiar With Trading
If you have never placed a trade before how do you know where to start? A demo platform allows you to find your way around and practise trading in a virtual trading environment before you have to start trading with your funds. You can get used to the different functions, the various charts, data and commands and what it feels like to place trades.
Try a New Platform
If you are an experienced trader, you may feel you don't need to use a demo account. However, each Forex trading platform has a different layout, some more simple than others. It can take a while to get familiar with a platform, work out the functionality and what you need to do to execute useful trades. At least trading with virtual funds allows you to practice before you start trading with your own money.
Choosing The Right Broker
Often it can come down to a choice of two brokers, both of which meet your needs. Using a demo account is usually free, only requiring an email address and no deposit. If that is the case it may be worth testing both brokers to see which one fits you best.
Testing New Currency Pairs
If you have been used to trading one specific pair, or a few pairs, and you want to try something new, then the demo platform is the perfect place to start. You might decide that you want to try a new strategy but without the risk. Practising on the demo platform will allow you the freedom to try new things.
It is easy to sign up to a demo account. Shortlist the websites that tick all of the boxes for you then try those that offer a free demo platform before you make a deposit. Once you have carried out several trades you can decide if this is the platform for you.
Different Types of Accounts
Todays Top Traders
| | | | |
| --- | --- | --- | --- |
| Trader | Broker | Pair | Profit |
Demo accounts vary greatly; therefore, it is essential for traders to test them before they enter the live trading environment. Some demo accounts offer a simple layout. A more simplified design focuses on price quotes. Others use integrated platforms which include aspects like charting and news.
Generally the information is all squeezed onto one screen for users to try and disseminate the information. If you like your facts, figures, analysis and as much information as possible, then you may prefer a more integrated platform. If you want to see the quote prices and simple reporting then you may prefer a simplified version.
While the demo platform doesn't cost anything to use, you may be required to deposit before being allowed access to it. In this respect the demo accounts are dependent on the Forex brokers that provide them. Some brokers ask for a deposit as low as $5 while others require a minimum of $250.
These funds are not at risk while you are using the demo platform, but you do need to ascertain whether a deposit is required before you open an account. There are also various stipulations on how long you have to use the funds and big differences in the number of funds available. Generally the amounts range from $10,000 - $50,000.
Demo Account Trading Tips
There are many tips that will help you with trading on a demo account, and that will enhance your trading experience. For a start it is advisable to place at least 20 demo trades on a platform before committing any of your funds. This way you get used to the platform before you risk your own money.
Also, try trading different pairs. Perhaps you will make 20 trades on one specific pair, then try another 20 on a further pair. This way you will start to see a pattern and find out if one is more successful than the other for you. Another critical piece of advice is to understand the terminology and different aspects of training. There are specific questions that you should be able to answer before you start trading live:
What is a limit order, and how do I place one?
How do I set a stop and can I set both limit and stop beforehand?
Does the platform offer fixed or variable spreads?
What unit sizes can I trade in?
These questions aren't complicated but are a part of everyday Forex trading. In addition to this, there are a few other things you need to know the answer to. Some of these questions will only become apparent once you begin trading. Beware that virtual trading takes place in a simulated environment so prices etc. won't be live but will be close to the real thing. The biggest tip is to practice until you stop making the mistakes that you don't want to make once you start trading on the live platform with real money.
Using a demo account should be a priority for all new traders, but why?
Find The Right Practice Broker
The best way to find the right demo platform to try is to firstly select a shortlist of brokers that tick all of the boxes that are important to you. Let's say you want a Forex broker that you can trade with on the go, and then you need to ensure that they offer an excellent mobile trading platform. You might also be keen to get a good bonus. You want to choose a reputable broker as well.
Finding a broker on your own that offers all of this can be difficult. It can be trying hard to find the time to conduct all of this research. That is where we come in. We use several criteria to rate and review all of the various brokers. We then present our findings with you based on these criteria. If you want a broker that offers everything you are looking for, and a good demo platform then take a look at our recommendations, prepare a shortlist later try the various demo platforms.
Now be careful that the broker doesn't require a deposit to use the demo platform. If you want to try a couple before you start, you need to ensure that you aren't going to be charged for the privilege. After all the idea of demo trading is to get you used to a platform before you start trading live with your own money.
Our Review Rating System (More Info)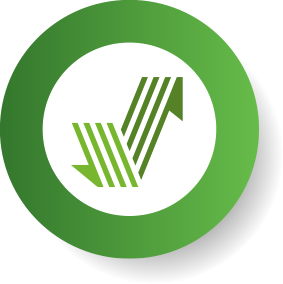 Account Types
Banking & Payouts
Bonuses & Promotions
Mobile Trading
Trade Types
Special Features
Customer Support
Expert Reviews
Meet The Author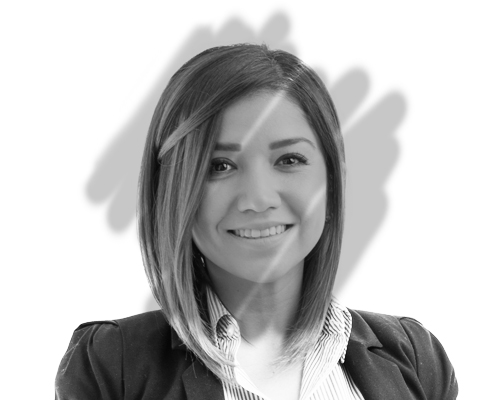 Jessica Green
Financial Analyst
Jessica has written for us for 5 years and offers a unique perspective due to her having worked in the financial industry internationally. In fact, Jessica has worked in a staggering 8 countries including Germany, China and the USA.
Related Pages
Investing News


Dec 10th, 2020 - 3:29 PM (GMT)


Dec 9th, 2020 - 4:48 PM (GMT)


Dec 9th, 2020 - 4:47 PM (GMT)