Circle Seeks to Raise $250M, Acquires SeedInvest
Mar 7th, 2019 - 2:14 PM (GMT)
Category - Options News
36

Views Today
Cryptocurrency-oriented startup Circle Internet Financial is seeking to raise more $250 million, according to The Information, which cites sources familiar with the matter. The company plans to raise funds through a mix of equity and debt financing. The move might be forced by the current bearish state of the crypto market, though Circle didn't confirm the claims.
Circle is Valued at $3 Billion
The startup behind the USDC stablecoin was previously valued at $3 billion. The valuation came during the last funding round in 2018 when it raised $111 million. The Series E round was led by China-based Bitcoin mining equipment manufacturer Bitmain. Other venture capital firms and investors also joined it, including Pantera, Accel, Blockchain Capital, IDG, and Digital Currency Group.
Circle, which is backed by banking giant Goldman Sachs, offers multiple crypto-related services, including Circle Invest app for buying Bitcoin and other digital currencies, over-the-counter (OTC) trading desk aimed at institutional investors, and crypto exchange Poloniex, which it acquired last year.
Circle Buys SeedInvest
On Monday, Circle announced that it had closed an acquisition deal with SeedInvest, a US-based equity crowdfunding platform operator and registered broker-dealer. The deal was first announced in October of last year, but Circle had to wait for the regulatory approval by the Financial Industry Regulatory Authority (FINRA) to complete it.
The companies didn't reveal any details about the acquisition, such as the investment amount or any specific terms. What we know is that the entire SeedInvest team, including the two co-founders – CEO Ryan M. Feit and COO James Han, are joining Circle. They said in a joint blog post that SeedInvest would continue to work as usual, at least for the initial stage. When asked why they had decided to sell to Circle, the executives said:
While we are proud of what we've accomplished over the past 6+ years, we still have a lot of work left to do. We are confident that we can achieve significantly more and at a higher velocity with Circle. Circle is a clear market leader, backed by some of the most reputable investors in the world and led by a world-class management team.
Circle co-founders Jeremy Allaire and Sean Neville also published a joint blog post. They stressed that the deal was a further step toward building the company's vision of an inclusive and global financial system.
In the long-term, the fintech startup aims to bring crypto assets and the distributed ledger technology (DLT) to traditional forms of financial contracts, including equities and other securities.
We believe that the tokenization of financial assets will ultimately unlock capital for growing companies and investment opportunities for people everywhere. Over time, more functions of private equity will be tokenized — including voting and governance, dividend payouts, and other economic features.
Circle executives noted.
Poloniex Cuts Trading Fees
Circle's subsidiary Poloniex announced on Tuesday that it was reducing the trading fees on its cryptocurrency exchange platform.
The changes are effective starting with March 6, at 00:00 UTC. The US-based crypto exchange said that it would cut fees for over 99% of the clients and reduce trading tiers from 11 to 3.
The move is meant to help Poloniex gain a larger market share amid a long-term bearish sentiment that has affected the price of Bitcoin and other cryptocurrencies. The company stated:
These steps are part of our commitment to continuously improve customer experience and come on the heels of technical upgrades, asset listings, and new features that make Poloniex easy to use.
Meet The Author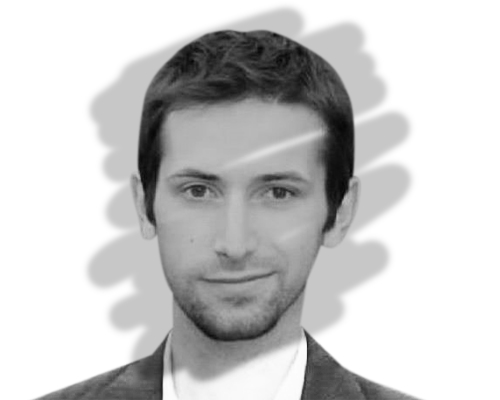 Anatol Antonovici
Senior Reporter
Anatol has been writing for our news site for a year and is the newest member of our team. While he's new to us, he's certainly not new to trading with over 10 years' experience being a professional financial journalist and working in the markets.
Investing News


Mar 24th, 2020 - 3:30 PM (GMT)


Sep 12th, 2019 - 4:55 PM (GMT)


Aug 30th, 2019 - 1:45 PM (GMT)
Related Pages