Saxo Bank's Japanese Unit Shakes Hands With TradingView
May 29th, 2019 - 8:16 AM (GMT)
Category - Options News
39

Views Today
Saxo Bank Securities, the Japanese unit of Danish fintech and brokerage service Saxo Bank, announced that it had partnered with TradingView. The deal will see broker's customers in Japan gaining access to TradingView's platform. The latter provides live quotes and charts of a wide range of financial instruments, including Forex pairs, company shares, cryptocurrencies, and market indexes, among others.
Saxo Bank Securities to Integrate TradingView
As of today, trading tech firm TradingView is estimated to have about 8 million users. Besides the trading charts and live quotes, the platform provides trading ideas and strategies for free.
Based on the partnership with Saxo Bank's Japanese subsidiary, the clients will be able to analyse and trade Saxo Bank's financial instruments directly from TradingView's platform.
Saxo Bank Securities CEO Francisco Izawa commented:
Through this partnership, users will be able to trade a wide range of products, including currency pairs and contracts-for-difference (CFDs) provided by Saxo Bank Securities, directly from TradingView.
He added:
With the ability to provide these new solutions, we have enhanced our ability to provide our clients with a trading environment akin to that of a professional trader.
However, the bad news for Saxo Bank is that it doesn't touch upon all of TradingView's eight million customers. Currently, only Saxo Bank Securities users will be allowed to trade via TradingView, though the latter might turn into an affiliate of the Japanese broker based on the partnership agreement.
TradingView CEO Dennis Glover commented:
We are delighted to partner with […] Saxo Bank Group. We have access to Saxo Bank's FX price quotes on our platform. As a result, we are confident that the platform's value will be further enhanced and that customers from all over the world – as well as Japan – will benefit from this partnership.
At first, clients will be able to trade 150 Forex pairs through Saxo Bank Securities. In the future, the broker plans to add 6,000 contracts for differences (CFDs) on TradingView's platform.
Saxo Bank Launches New Tool
On Wednesday, Saxo Bank launched a new tool for clients that use SaxoTraderGO and SaxoTraderPRO platforms. Thanks to the new option, customers will be able to leverage the most popular pre-defined multi-legged option strategies from a single trade ticket.
The combination order ticket was added for all clients that trade listed options in SaxoTraderGO and SaxoTraderPRO. Thus, instead of trading options leg-by-leg via multiple trade tickets, customers can place orders for different legs as a single order. The combination order ticket enables Saxo Bank users to enjoy the exclusive opportunity to take part in lucrative option strategies, including straddle, iron condor, and ratio spreads.
Patrice Henault, head of trader experience at Saxo Bank, commented:
We see growing appetite among traders to harness the opportunities in multi-legged options trading. With this new combination order ticket, we have enhanced the ease of use by enabling our clients to quickly access and participate in established option strategies such as straddle, butterfly or iron condor, from one trade ticket.
The combination order ticket will also comprise a display of option "Greeks" for every single leg and strategy on the trade ticket, along with the margin impact for the strategy. The combination order ticket comes with all US-listed stocks, exchange-traded funds (ETFs), and index options.
Meet The Author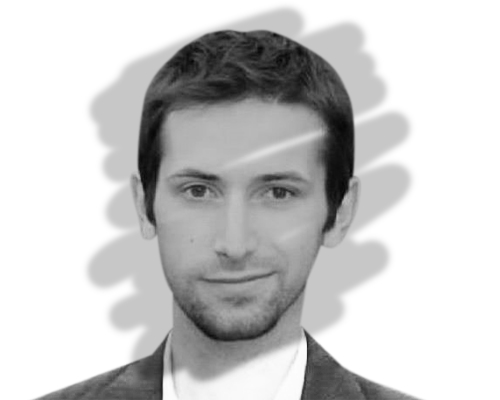 Anatol Antonovici
Senior Reporter
Anatol has been writing for our news site for a year and is the newest member of our team. While he's new to us, he's certainly not new to trading with over 10 years' experience being a professional financial journalist and working in the markets.
Investing News


Mar 24th, 2020 - 3:30 PM (GMT)


Sep 12th, 2019 - 4:55 PM (GMT)


Aug 30th, 2019 - 1:45 PM (GMT)
Related Pages