FCA Makes Board Changes, Publishes Crypto Research
Mar 8th, 2019 - 3:21 PM (GMT)
Category - Options News
37

Views Today
The Financial Conduct Authority (FCA), a financial regulatory entity in the UK, announced on Monday that it had appointed Richard Lloyd as a Non-Executive Director to its Board of Directors. Lloyd is among the founding trustees of the Money and Mental Health Policy Institute and is Chair of Resolver, a consumer complaint resolution organisation. His three-year mandate will start on April 1, 2019.
The Regulator Re-Appoints Current Executives
Besides, Baroness Sarah Hogg was re-appointed as a Non-Executive Director for a second three-year term starting from the same day. Her vast experience is related to top positions in publicly traded firms like 3i, Carnival, and GKN, and public entities like BBC. Currently, she is a Senior Independent Director at the FCA.
The financial regulator also prolonged the second term of Amelia Fletcher, OBE as a Non-Executive Director by 12 months until March 31, 2020. Fletcher is a Senior Independent Director at the Payment Systems Regulator, a Non-Executive Director at the Competition and Markets Authority, and a Professor of Competition Policy at Norwich Business School.
Charles Randell, Chair of the FCA, commented on the changes:
Richard's proven expertise and deep experience of both consumer issues and financial services mean he is ideally placed to further reinforce the FCA Board's consideration of consumer needs. I know he will make a significant contribution and I look forward to working with him. I am also delighted that Sarah Hogg and Amelia Fletcher will continue to serve on the Board.
FCA Publishes 2 Pieces of Crypto-Related Research
On Thursday, the FCA presented two reports related to cryptocurrency consumer research, which touch upon the UK consumer attitudes to digital currencies like Bitcoin and Ether.
The FCA's survey found that many UK citizens might not be aware of the principles behind Bitcoin, even when they invest in it. For instance, some of those interviewed said that they wanted to buy a whole coin, probably not realising that they could simply purchase a share of it, with Bitcoin being divided into 100 million satoshis.
Even though they didn't have an in-depth understanding about crypto assets, many of those who invested were looking to become rich quickly, citing social media influencers, friends, and acquaintances as best motivations for acquiring digital coins.
According to the survey, 73% of UK consumers don't really know and cannot define what a "cryptocurrency" is. Those who know about it are likely to be males aged between 20 and 44. The regulator estimates that only 3% of the surveyed consumers had ever purchased cryptocurrencies, with most of them spending no more than 200 pounds.
Bitcoin seems to be the most popular digital coin among those who spent on cryptocurrency, with more than 50% revealing that they invested in it, while 34% picked Ether.
The FCA's Executive Director of Strategy and Competition Christopher Woolard commented:
This research gives us evidence we haven't had before about how consumers interact with cryptoassets. This will help us ensure we are acting on evidence as we seek to protect consumers and market integrity. The results suggest that although cryptoassets may not be well understood by many consumers, the vast majority don't buy or use them currently.
He added:
Whilst the research suggests some harm to individual cryptoasset users, it does not suggest a large impact on wider society. Nevertheless, cryptoassets are complex, volatile products – consumers investing in them should be prepared to lose all of their money.
FCA Warns Against Next Coin Market
On Wednesday, March 6, the FCA warned against Next Coin Market, a Bulgaria-based entity claiming to be an FCA authorised firm that is eligible to sell cryptocurrencies to UK consumers.
The UK regulator labeled Next Coin's operations as criminal activity. The FCA said that it had discovered the Bulgarian entity was redirecting consumers to a fake website that claims to be authorised by it.
Meet The Author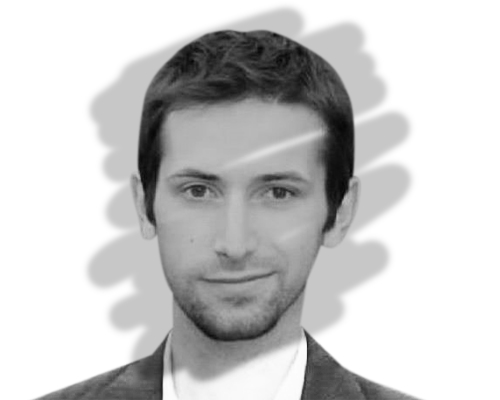 Anatol Antonovici
Senior Reporter
Anatol has been writing for our news site for a year and is the newest member of our team. While he's new to us, he's certainly not new to trading with over 10 years' experience being a professional financial journalist and working in the markets.
Investing News


Mar 24th, 2020 - 3:30 PM (GMT)


Sep 12th, 2019 - 4:55 PM (GMT)


Aug 30th, 2019 - 1:45 PM (GMT)
Related Pages