Cboe's Trading Volumes Inch up in August
Sep 12th, 2019 - 4:55 PM (GMT)
Category - Options News
37

Views Today
Chicago-based futures and options trading platform operator Cboe Global Markets released data on trading volumes for August. The company's main business segments, including the spot FX platform, saw increasing volumes on overall.
Futures And Options Trading Volumes up Year-on-Year
Cboe revealed that the total trading volume for futures contracts last month was 7.93 million contracts, up 36% compared to August 2018. Compared to July's 5.19 million contracts, the total number of futures contracts in August rose 53%. Cboe handled an average daily volume (ADV) of 361,000 futures contracts, up 42% year-on-year and up 53% over July 2019.
Across its options business, Cboe's total volumes hit 186 million contracts last month, up 19% compared to the same period in 2018 when the exchange registered 156 million contracts. In terms of options ADV, Cboe reported 8.45 million contracts per day, which is up 24% over August 2018 and up 26% compared to last July.
At its options exchange, Cboe noted several year-to-date (YTD) highs. Thus, the ADV of S&P 500 Index options trading last month set a new monthly high this year with about 1.5 million contracts. Also, Trading in Cboe Volatility Index (VIX) options hit the second-highest ADV year-to-date with 681,000 contracts. Russell 2000 Index options saw its highest ADV this year with 44,800 contracts traded across all options exchanges operated by Cboe.
For those unfamiliar, besides Cboe's flagship options exchange, the company also runs BZX, C2 and EDGX options exchanges.
FX Trading Volumes Also Increase in Monthly Terms
Cboe's spot forex platform, which is aimed at institutional traders, noted an ADV of $33.92 billion in August, up 20% compared to July's $27.5 billion. Nevertheless, the reading declined 5% year-on-year, as Cboe's spot FX business saw an ADV of $34.8 billion in August 2018.
The total volumes of FX trading in August demonstrated a similar pattern. Thus, Cboe FX noted $728 billion in total volumes for the month, which is up 15% over July's $632 billion figure. However, the reading fell 9% year-on-year when compared to $802 billion recorded in August 2018. It's worth mentioning that August of last year had 23 trading days compared to 22 days for the same month in 2019.
Generally speaking, August had seen more activity compared to the previous month. The performance might be boosted by increased volatility in the stock and forex markets amid geopolitical tensions. Investors are closely monitoring the US trade war with China and Mexico. Besides, fears of a global economic recession still persist, with central banks forced to consider aggressive easing measures.
On September 10, Cboe Global Markets executives were present at the Barclays Global Financial Services Conference. The company was represented by Chris Isaacson, executive VP and COO, and Brian Schell, executive VP, CFO, and Treasurer.
Meet The Author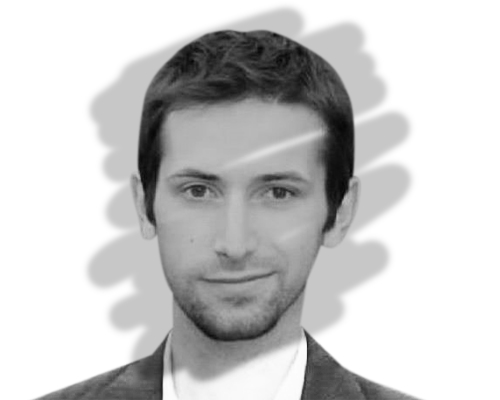 Anatol Antonovici
Senior Reporter
Anatol has been writing for our news site for a year and is the newest member of our team. While he's new to us, he's certainly not new to trading with over 10 years' experience being a professional financial journalist and working in the markets.
Investing News


Mar 24th, 2020 - 3:30 PM (GMT)


Aug 30th, 2019 - 1:45 PM (GMT)


Aug 22nd, 2019 - 4:50 PM (GMT)
Related Pages