Anyoption Forgoes Binary Options For FX And CFDs
Nov 14th, 2018 - 9:48 AM (GMT)
Category - Options News
33

Views Today
In a recent email sent out to their clients, anyoption revealed that effective June 28th of this year, they will be forgoing their work to obtain new binary options trading clients. According to the email, sent by the CySec-regulated binary options trading company's head of affiliates, Dan Dovrat, anyoption is cancelling all of their marketing for binary options trading and will stop looking and asking or advertising for any binary options traffic.
The email did indicate, however, that current clients' withdrawals, deposits, and trading would be kept up until they are otherwise notified.
New Pursuits
Anyoption appears to have closed the door on binary options in a strategic move toward offering more Forex trading and contract for difference (CFD) trading. On top of this, anyoption also appears to be eager to grow their business in new areas such as portfolio management services and social stock trading. Social trading enables traders to share trading ideas.
This change-up comes alongside merger talks with another brokerage licensed by CySEC – Invest.com – a company that shares similar areas of focus.
Anyoption appears to have closed the door on binary options in a strategic move towards construction of their Forex pair offerings, as well as contract for difference (CFD) trading.
All in The Family
Anyoption isn't the only one making changes. Ouroboros Derivatives Trading Ltd, anyoption's parent company, has been doing a significant amount of restructuring as well. Ouroboros, a CySEC-licensed Cyprus investment firm (CIF), has recently moved its call centre hubs from Israel on the heels of newly-passed legislation by the Israeli Knesset that effectively bans binary options trading being offered within the country. New CySEC rules governing the brokerage, trading, or sales of options, namely those requiring such business to occur in either Cyprus or another EU country, are another factor in Ouroboros' decisions.
The Power of Public Scrutiny
There may not be simply 'family ties' to explain anyoption's somewhat sudden decision to change course and abandon the binary options market entirely. Anyoption seems to be unfortunately situated in the public arena. Given past criticisms, concerns of scamming, a growing number of dissatisfied customers, and the general negativity that the binary options trading sector has experienced recently, it's likely that anyoption may feel an inability to successfully keep up its binary options business and find room to expand into new areas.
Anyoption's days as a binary options broker are slowly coming to a close. The success of the company's new pursuits and the future of the company as a whole are as yet undetermined.
Meet The Author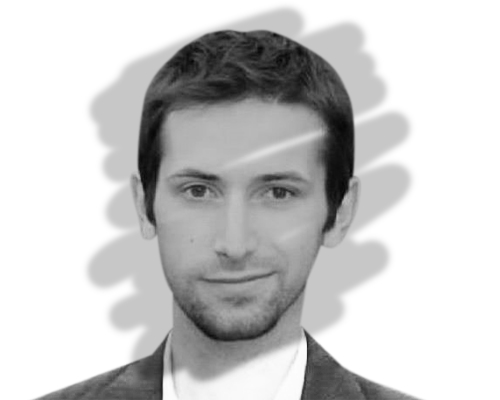 Anatol Antonovici
Senior Reporter
Anatol has been writing for our news site for a year and is the newest member of our team. While he's new to us, he's certainly not new to trading with over 10 years' experience being a professional financial journalist and working in the markets.
Investing News


Mar 24th, 2020 - 3:30 PM (GMT)


Sep 12th, 2019 - 4:55 PM (GMT)


Aug 30th, 2019 - 1:45 PM (GMT)
Related Pages