Top Rated Stocks Sites
#1

- XTB: Best Overall
Over 270+ assets to trade now
Highly rated FCA licensed broker
Award-winning bespoke platforms
Loyalty rewards for regular traders
Demo account limited to four weeks
Education tools need improvement
Deposit Methods




125 visited this site today
Editors Summary
XTB is excellent for both new and regular Forex traders, there is a lot to like about XTB. With various licenses in many countries across Europe and so much positive buzz about them online, they offer everything that both the new and experienced trader needs. If you want to try out Forex for the first time you have access to a demo account and the site is intuitive. If you are going to trade on the move, you can use the xStation 5 mobile platform, but traders have a choice of this and the MT4 platform.
Over 340+ assets to trade now
Motto "Secure, reliable, flexible"
Multiple currencies supported
Superb customer support service
Account types are complicated
High minimum deposit of $200+
Deposit Methods




83 visited this site today
Editors Summary
Admiral Markets is a flexible broker that offers a range of trading platforms, multiple accounts and the option to move money between accounts in different jurisdictions. Using the latest technology, trade on either the MT4 or MT5 platforms from both desktop and mobile, which means that you can enjoy trading on the move. The site is intuitive, easy to use and full of information to help even the most novice of traders to get to grips with the website.
Over 180+ assets to trade now
Broker services in 180 countries
Benefits for high capital traders
High-tech 'SaxoTrader GO' platform
Not a broker for newer traders
Limited customer support at times
Deposit Methods




37 visited this site today
Editors Summary
Saxo Markets is a legitimate broker that has been operating for many years. With the appropriate licensing and regulation, you can be confident that your money is safe. With an extensive array of Forex pairs including even the minors and emerging varieties, there is something for everyone. We are confident that this broker is an excellent choice for all levels of brokers and a good choice for those traders who like to trade in larger volumes.
Risk Warning
/
Ad Disclosure
Risk Warning: The products offered by the companies listed on this website carry a high level of risk and can result in the loss of all your funds. You should never risk money that you cannot afford to lose.
Ad Disclosure: Some of the links that you will find on this website are advertisements for which we do receive financial gain for referring new customers.
What Makes a Great Broker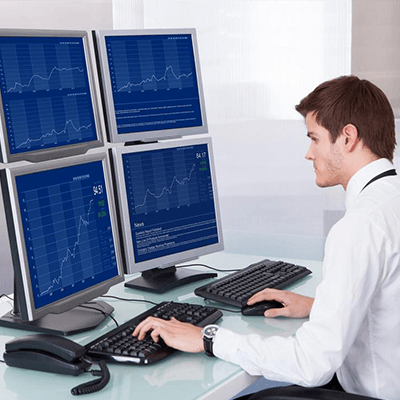 The answer to that question is another list of questions that you need to ask yourself first. How much do I know about the stock market? What is the maximum amount I can afford to invest? What kind of assets would I like to invest in? There are of course many more, but let's start with four things you may not have thought of, but are very important.
Diversity of Markets
This is the part where you hope to look at a broker and find that there are plenty of different assets for you to select from. As with most things, it is never wise to put 'all of your eggs in one basket', it is always better to diversify your portfolio. Ideally, you will have a range of company shares from global markets, bonds, mutual funds and ETFs to work through. Always bear in mind that each different asset may also have a different fee structure.
Mobile Trading
There are two schools of thought where mobile stock trading is concerned, those who swear by it and those who never use it. We should point out two things here: of those two groups, the former is a minority hovering around the 10%-12% mark, the latter group use mobile apps, but rarely, if ever, make a trade from their device, they just use it as a way to monitor. Undoubtedly, the ability to do this is especially useful during volatile economic times.
Licensing And Regulation
For stockbrokers, regulation and licensing are defined by individual countries. For example, the UK is under the auspices of and licensed by the Financial Conduct Authority (FCA). Also, London Stock Exchange firms are bound by the 'Rules of the London Stock Exchange' known colloquially as just 'the rules'. Applicable regulations include compliance with the European MiFID Directive. All of this regulation is in place to protect you as a trader and is of prime importance.
Good Customer Service
An often overlooked part of the average trader's search for a broker, simply because you do not anticipate things going wrong, but unfortunately it can happen. Customer support is one of the aspects of a brokerage we always look at closely (and test out) during our reviews. We like to see a free telephone number, or a 'real' person live chat available during the hours and days that the worldwide stock exchanges are open as well as an e-mail address or webform for slightly less urgent or detailed enquiries.
How do Stocks Work
Todays Top Traders
| | | | |
| --- | --- | --- | --- |
| Trader | Broker | Asset | Profit |
At various stock exchanges around the world, shares in companies are made available for purchase. A price per share is set and during the trading period, it could rise or fall. As a trader, you are trying to achieve purchasing the asset at the lowest price possible and then potentially selling at a higher price, perhaps with a fairly quick turnaround. As an investor, you would buy stocks that you intend to 'keep' for a much longer period.
Once you have chosen your broker and opened an account it is time to set your trading platform up and to start monitoring the specific stocks you are interested in. Some traders even operate a 'paper portfolio' for a while to help them make decisions and to determine their trading strategies. It is quite important to do your homework in advance, as some brokers charge Inactive Account fees monthly, which can soon eat into your profit margin.
If you intend to do all of the decision-making yourself then you will opt for a discount or self-service brokerage, where fees are slightly lower. The alternative is a Full-Service broker, where all you have to do is make the decisions and someone does all the trading on your behalf, at a cost of course. Stockbrokers are not cheap to work with, you will be charged commission fees for every trade, custodial fees for keeping your investment portfolio secure and miscellaneous fees for things like depositing and withdrawing funds or currency exchange.
Broker Bonuses And Offers

As you will see for yourself, a stockbroker is not the type of operation that is all bells, whistles and pop-ups offering big bonuses to "Trade Now". It is a much more subtle set up and it is highly unlikely you will come across any that even mention an incentive as a 'bonus'. That said, they do offer no deposit accounts and other rewards to consistent traders, including:
Reduced fees
Free trades
Account upgrade
Service upgrade
Free software
Early notification of IPOs
As fees can be quite high in this particular market, your intended level of trading is a big factor. Some of the top brokers offer fee reductions after as few as three trades in a calendar month, while others require as many as twenty before there are any concessions. You may also find that if you select stocks from certain markets that they are offered on a zero commission basis, this aspect varies between brokers, but if you are trying to keep costs down, it is worthy of a bit of extra research time.
Other offers may include access to an experienced Account Manager, who can help you organise your portfolio, an upgrade to an account with a lower fee structure or free analytic software to assist with your trading strategies. One particular benefit worthy of your attention is early IPO alerts. Standing for 'Initial Public Offering' these are shares made available by successful private corporations when they first 'go public' and can represent a very exciting and lucrative prospect.
The in-depth broker reviews our experienced team carry out are designed to help people like you make an informed choice.
We've Found The Top Sites
As you can see from just this brief glimpse into the world of stock trading, there is a lot to take on board. It is important to be honest with yourself about your current level of knowledge and finding the right broker is just one of the many things you have to think about before you can begin trading. The in-depth broker reviews our experienced team carry out are designed to help people like you make an informed choice.
Licensing and adherence to regulations are high on our list of priorities, as is the security of the broker's website, trading platform and mobile apps. Generally speaking, stockbrokers have bespoke trading platforms, which we test thoroughly for ease of use and functionality, particularly in terms of response times for orders and the ability to monitor your investments in real-time, without undue latency.
Because it is so important to have a full understanding of how this type of trading works, one of the things we look at closely in our reviews is customer support. In this context, it is not just the availability of someone available to deal with a problem, we look for all-round client assistance including transparency of trading terms and educational support for those of you who are still learning. You can rest assured that any broker that makes it onto our recommended list will bring you the best trading experience possible.
Our Review Rating System (More Info)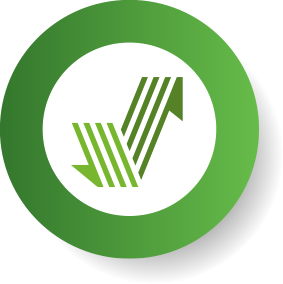 Account Types
Banking & Payouts
Bonuses & Promotions
Mobile Trading
Trade Types
Special Features
Customer Support
Expert Reviews
Frequently Asked Questions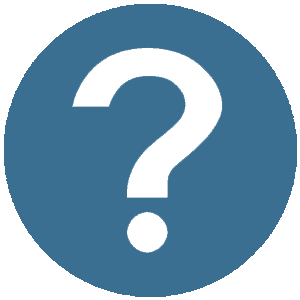 Top Rated Stocks Site
#1

- XTB: Best Overall
Over 270+ assets to trade now
Highly rated FCA licensed broker
Award-winning bespoke platforms
Loyalty rewards for regular traders
Demo account limited to four weeks
Education tools need improvement
Deposit Methods








133 visited this site today
Risk Warning
/
Ad Disclosure
Risk Warning: The products offered by the companies listed on this website carry a high level of risk and can result in the loss of all your funds. You should never risk money that you cannot afford to lose.
Ad Disclosure: Some of the links that you will find on this website are advertisements for which we do receive financial gain for referring new customers.
Meet The Author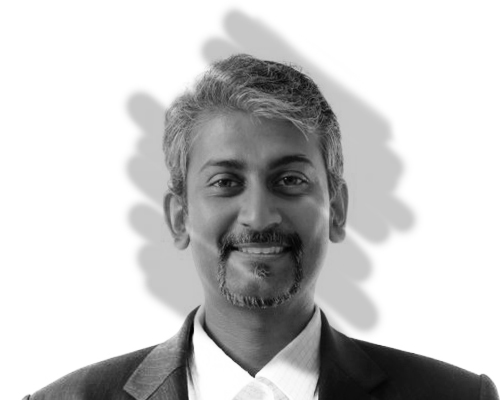 Sundar Kapadia
Risk Manager
Sundar never ceases to impress us; being an Actuary makes him an expert in assessing risks and dealing with uncertainty. He's been contributing to the site as an author for around 4 years, and we know our readers love his various insights and predictions.
Related Pages