CFTC Files Charges of Massive $16 million Binary Options Fraud
Dec 7th, 2018 - 7:48 AM (GMT)
Category - Options News
39

Views Today
Jason B. Scharf, a worldwide collection of companies he owns, and affiliate marketers Michael Shah and the company Zilmil Inc. have all been charged by the U.S. Commodity Futures and Trading Commission (CFTC) with perpetrating a $16 million fraud scheme related to binary options trading.
The civil case, filed by the CFTC in the federal Middle District of Florida centres around two binary options trading firms that Scharf does business as, Citrades.com and AutoTradingBinary.com, which were operating from Israel and Bulgaria. Both company websites are down as of the time of this report, with a note on the AutoTradingBinary site stating that the company is doing some upgrades and claiming that the site will soon be online again (a doubtful claim, at best).
A Massive Fraud
The CFTC's far-reaching complaint alleges that Scharf, affiliate marketer Shah and his company, Zilmil, are all guilty of acting in the capacity of Futures Commission Merchants (FCM) and Commodity Trading Advisors (CTA) without holding the legally required registration with the CFTC, and that the defendants did not execute binary options contracts on a registered exchange, as required by law.
The complaint also extends to an international collection of companies controlled by Scharf, including:
Nevada-based CIT Investments LLC
Bulgarian business entity Brevspand EOOD
Marshall Islands business CIT Investments Ltd
Another business entity named CIT Investments Ltd., this one headquartered in Anguilla
California-based company, A & J Media Partners, Inc
The CFTC's Director of Enforcement, James McDonald, issued a statement explaining that "…the fraudulent scheme here involved false claims of outsized profits, fake testimonials, and 'guaranteed returns'." McDonald further stated that the fraud scheme "was massive", involving more than 8,000 clients and the misappropriation of more than $16 million. He stressed that filing the complaint was intended to send a message that the CFTC will continue to pursue binary options related to trading fraud vigorously. The international scope of the case was acknowledged by McDonald in expressing the CFTC's gratitude for the assistance of "international law enforcement partners".
The fraudulent scheme here involved false claims of outsized profits, fake testimonials, and 'guaranteed returns'.
The detailed complaint alleges that the fraud scheme has been going on since at least 2014 and involved fraudulent ad campaigns that used false promises to induce clients to purchase options trading systems and open accounts at the binary options trading firms operated by Scharf.
The complaint further states that once clients deposited money with the trading firms, they could not get the money back. The money was funnelled to foreign corporations and overseas accounts, ultimately ending up in the coffers of Scharf, Shah, and Zilmil, or being used to pay their expenses.
Assets Frozen by Court
U.S. District Court Judge Brian J. Davis entered a Statutory Restraining Order on July 12th to freeze the financial assets of Scharf, Shah, and Shah's company, Zilmil. The order also bars the defendants from destroying any books or financial records, along with granting immediate access to the documents to the CFTC. A hearing scheduled for July 26, 2017, will be held to decide whether to continue the asset freeze and also to address the issue of granting a preliminary injunction against the defendants.
Although the CFTC is seeking restitution to clients, financial penalties, and permanent injunctions and registration and trading bans against the defendants, it is unlikely that defrauded customers will ever see their money again. In cases such as these, the money is typically already gone, spent by the fraudsters.
Jason Scharf is a resident of Valley Village, California. Michael Shah resides in Jacksonville, Florida, which is also the home of his company, Zilmil. An online record search failed to disclose the exact nature of Zilmil's business but revealed that Shah is also listed as the President of a company called Infinity Web Marketing Corporation. The registered agent for Zilmil is Lci Taxes of Bunnell, Florida.
Meet The Author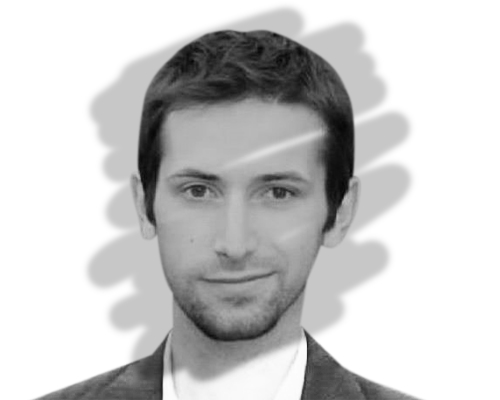 Anatol Antonovici
Senior Reporter
Anatol has been writing for our news site for a year and is the newest member of our team. While he's new to us, he's certainly not new to trading with over 10 years' experience being a professional financial journalist and working in the markets.
Investing News


Mar 24th, 2020 - 3:30 PM (GMT)


Sep 12th, 2019 - 4:55 PM (GMT)


Aug 30th, 2019 - 1:45 PM (GMT)
Related Pages