Top Rated Stocks Sites
Risk Warning
/
Ad Disclosure
Risk Warning: The products offered by the companies listed on this website carry a high level of risk and can result in the loss of all your funds. You should never risk money that you cannot afford to lose.
Ad Disclosure: Some of the links that you will find on this website are advertisements for which we do receive financial gain for referring new customers.
How to Use Your Bonus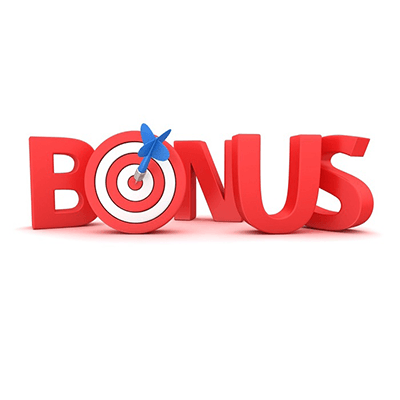 No doubt some long-dead stockbrokers would turn in their graves were they to see what is happening to their 'traditional' business principles in today's modern stock trading environment. We all know that times have moved on from the advent of the stockmarkets back in the 17th century, but let us show you how easy it can be for the average retail trader to get involved now and how you can start trading with your stockbroker's money rather than your own.
Get Accustomed to The Platform
In fairness, it is quite likely that you will have a bit of a learning curve where the average stockbroker's trading platform is concerned. Because these businesses tend to provide services way beyond simple trades, their platforms are often individually designed to allow secure functionality to clients for other services as well. Be sure that you are comfortable with your broker's platform and make sure that you make the best use of using your bonus to explore it to its fullest extent.
Place Your Early Trades
We highly recommend that you have at least a basic trading strategy laid out before you commence trading. Most stockbrokers who operate any form of no deposit bonus scheme are eager for you to make use of it and many are offered on a limited-time basis. Always make use of any educational opportunities available from your broker and also any 'free' indicators and signals on offer.
Be Patient
Trading stocks, especially for a retail trader, is a unique experience, different from the majority of other online trading 'opportunities' you may have experienced or looked into previously. Once your initial trades have been placed, you will need to 'leave well alone' and trust in the strategies you have put into place. That said, always be observant of media trends in the global economy which could affect your investment and be ready to react if radical changes are happening.
Build Your Knowledge
We really cannot emphasise this part of the process enough. As the old saying goes, 'knowledge is power and power is knowledge'. The more you can increase your knowledge about every aspect of stock trading, the more power to make good trading decisions you will enjoy. Whilst you are 'being patient' after placing your initial trades, take the time to learn as much as you can about the industry.
Why Brokers Offer Bonuses
Todays Top Traders
| | | | |
| --- | --- | --- | --- |
| Trader | Broker | Asset | Profit |
Brokers offer bonuses to attract you to invest with them, rather than any other broker. You will find that the bonuses on offer are not in the 'bells and whistles' league or approach that other types of brokers employ. However, they still are worthy of your consideration, provided you have time and patience on your side to achieve the best from them, as well as a substantial amount of money to invest.
At the end of the day, stockbrokers are not looking for the type of clients that are signing up with multiple companies and trying to coin-in on every available bonus out there. You will find that they are seeking loyal clients who want to use all of their services and invest their nest egg for the future. The rewards some offer undoubtedly appear high, but so is the deposit you will ultimately have to make to glean any benefit from the bonus amounts.
In general, the brokers who offer bonuses are doing so to attract the attention of clients. In reality they are likely to amount to little more than 5% of your full investment. The true benefit to clients is the ability to make use of the broker's site and to establish if it is the right one for them before making a commitment. Most brokers offer between 45 and 90 days before you are expected to commit with funding and in the meantime, if you spend that 'grace' time wisely by testing their systems, for instance the mobile app. You can be confident that you will see if the broker is indeed the right one for you and your trading needs.
No Deposit Pros And Cons
Signing up with a stockbroker is undoubtedly a very serious lifestyle choice for many investors. It is a different concept altogether than investing a bit of spare cash or a small windfall and trying your luck with online trading opportunities like Forex, binary options or CFDs.
Be prepared with a lot of personal financial information when you choose your broker and open an account. You are required to discloseMobile more than just proof of identity and residency, you will also be asked to supply details of your net wealth and verification of your income before your account is opened.
As always, there are both pros and cons to weigh up:
Pros:
Time to explore the broker and its platform and services
Place 'no risk' trades using the bonus
Hone your strategy during the 'grace period
Cons:
A small bonus for the high level of investment expected
Terms and conditions relating to withdrawal of profit made using the bonus
Less other 'benefits in kind' available
Those brokers who offer no deposit bonuses only do so for moderate to high investors. They will require confirmation that you intend (ultimately) to deposit an amount of at least between £5000 to £25,000 to be accepted as a client. That would be considered a basic level and you would achieve a bonus averaging around £100.
We provide you with a list of those which we feel provide the best all-round experience and service.
We've Found The Best Deals
Nobody can tell you exactly the best place to invest your hard-earned cash, savings or windfall. What we can do is show you how a great stockbroker operates and provide you with a list of those which we feel provide the best all-round experience and service for the average retail trader trying to make a living or investing for the future of himself and his family.
It is a big responsibility to take a stockbroker on trust. Although you may be going into this with open eyes, it is easy to overlook more fundamental parts of a broker's operation when you see the lure of 'free' cash to add to your pot. Some excellent stockbrokers offer bonuses, but they amount to a very minimal percentage if you compare them to the lower fees or other benefits offered by those who do not. You should also be aware of the benefits of demo accounts, these are another way to access a broker before committing to a paid account.
Primarily, our reviews are intended to select brokers that we find trustworthy, reliable and able to take the greatest care of your investment. Alongside that, we seek ongoing support for clients and the ability to be as much (or as little) involved with your portfolio as you want. Add to that list a trading platform that is relatively easy to get to grips with and a great customer support network and we are somewhere close. Some of the brokers we review are qualified in all of those areas and make it onto our recommended page, please feel free to take a read through them.
Our Review Rating System (More Info)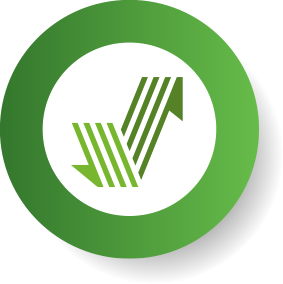 Account Types
Banking & Payouts
Bonuses & Promotions
Mobile Trading
Trade Types
Special Features
Customer Support
Expert Reviews
Meet The Author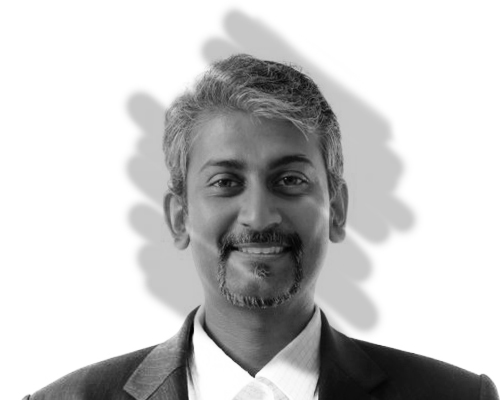 Sundar Kapadia
Risk Manager
Sundar never ceases to impress us; being an Actuary makes him an expert in assessing risks and dealing with uncertainty. He's been contributing to the site as an author for around 4 years, and we know our readers love his various insights and predictions.
Related Pages
Investing News


Dec 10th, 2020 - 3:29 PM (GMT)


Dec 9th, 2020 - 4:48 PM (GMT)


Dec 9th, 2020 - 4:47 PM (GMT)