Automated Trading Software
Updated Apr, 2020
42

Views Today
As we all know, technology moves forward at a startling pace. Just to think that the Internet was only available using a dial-up modem less than 25 years ago and yet now we achieve unthinkably fast speeds via fibre optic cables. It is thanks to this that online trading is possible at all and one of the most exciting technological advances for day traders is the emergence of trading robots as an everyday trading tool.
'Robot' is very much a colloquial term, the better description is automated algorithmic software, but that is a bit of a mouthful of course. Whichever name you happen to prefer, this type of trading can certainly save you time and increase your trading productivity. However, it does require some input from you and it is not the key to instant wealth, as some unscrupulous businesses may suggest.
As with every aspect of day trading, there are always decisions for you to make. If you intend from the outset to employ some level of automation to your trading, then you must choose both your broker and platform wisely. This is one part of the process we can help you with, by studying our guides and broker reviews you can gain insight and also be reassured that any broker that makes it to our recommended list is legit.
In this article, you will learn:
The pros and cons of automated trading
How to avoid the online scam services
What the future of robot trading might be
How Day Trading Robots Work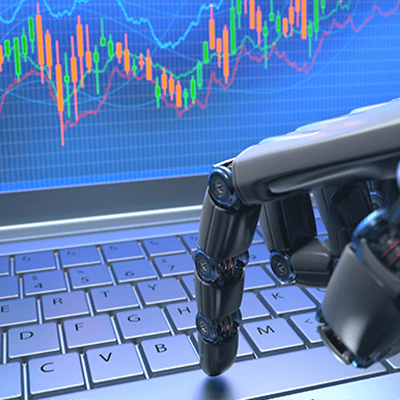 The search for a robot is a little more tricky for the day trading community. Unless you are confident enough to code the software yourself, there is no 'one size fits all' software option that will work for all types of assets.
Choose a Robot Service
Choosing a robot service is a little easier if you trade mainly on the Forex markets. The MT4 platform was originally developed for trading Forex and has many automated options built-in and included within its library. The MT5 version is more suited to cross-asset traders, as is the cTrader platform, but you will still need to select the right software to download depending on the asset you intend trading.
Download The Software
For the MT4 and MT5 platforms, automated software can be downloaded directly from the platform libraries. These are trusted sources and the download/installation will take place quickly, with a minimum of intervention needed. The cTrader platform also includes a version called cTrader Automate, but you may find the setup process a little daunting if you are a beginner.
Enter Your Settings
The next part of the process will require your attention, as it is at this stage you 'tell' the robot how you want it to behave. You will need to include technical indicators and constraints for money management as well as rules for defining your entry and exit points. If all of this sounds a little complex, then you can often try out a 'copy' trade, to see how these rules have been applied in a given scenario.
Sit Back, Relax And Enjoy
All trading, including the automated version, still requires robust trading plans and strategies and careful programming of the software. So long as you are aware that getting everything right is not going to happen overnight and allow time for a 'learning curve' sooner or later you will be able to feel comfortable with your robot and get to the relaxing part.
Todays Top Traders
| | | | |
| --- | --- | --- | --- |
| Trader | Broker | Asset | Profit |
How Robots Save Time
Fully automated trading is not going to suit everyone, if you have the time and concentration levels to monitor your trades personally, it may make you feel as if you have lost some control, for example. For others, it is a blessing in disguise meaning they do not have to be in constant attendance for fear of missing an opportunity.
Just bear in mind that as a human, you have your limitations and also this rather annoying need to eat and sleep. The beauty of robots trading for you is that they will continue to work at the same pace, for as long as you want them to. You will still have control over their activities by setting clear rules for trading activity and you can always intervene if something goes awry.
You will need to spend a certain amount of time setting up your software, telling the robot the rules, so to speak. These will include money management and when to enter or exit a trade. Once you have done this, the software will do all the hard work for you, accurately scanning huge amounts of data and identifying trades that fit the criteria you have set.
Periodically you will need to review and adjust your rules, or may wish to start implementing more complex trading strategies once you have gained confidence in your software. However, the amount of time this entails is nominal compared to the long hours you would have to spend doing even a tiny part the robot's job; even the best professional traders cannot compete with the speed and consistency of a robot.
The Benefits of Automation
Automated trading does a whole lot more than saving you valuable time. For example, it is natural (and human) to feel emotionally involved in your trading, but this can lead to errors or missed opportunities. Your robot does not have these human traits and will stick consistently to the rules you have set for it.
There are a whole lot of benefits to be gleaned by using automated trading software, aside from making a profit that is and here are just a few:
Monitor multiple trades at the same time
Faster order entry speed
Instant reaction to market fluctuations
No emotional input (removes the fear of loss and pilot error)
Backtesting functionality (using historical data)
Consistency of trades (sticking to the plan)
If you are still uncertain, it is always possible to 'try before you buy' using opportunities from trading platform developers, broker demo accounts, online tutorials and of course the guides on our website, which we have developed to help traders just like you.
Just bear in mind that as a human, you have your limitations and also this rather annoying need to eat and sleep.
Trending Pages
How to Find Legit Software
You can see from the information in this guide that automated trading can certainly be advantageous to you, but that it does have certain limitations for some day traders. The best advice if you want to give it a try is to try it out first in a simulation platform. You can do this for MT4, MT5 and cTrader by downloading the platform from the relevant developer's websites, which also have many robot programs you can test. You cannot trade live from these platforms, but you will gain valuable experience by experimenting with them.
As well as reviewing brokers, we also keep abreast of trading trends and technologies and one thing that has crossed our radar is the emergence of AI trading software. As we already have smart cars and homes available, it was logical that this would be something that was developed. But before you get too excited, the available software is still in beta and so far it has only been developed for stock trading, but we are sure it is only a matter of time before it becomes much more widespread.
Our broker reviews are completed by a panel of experts, most of them with extensive trading experience under their belts. The brokers that make it onto our recommended list have been fully vetted on every aspect of their operation, so by choosing one of them, you can be sure that the broker is legit, leaving you to concentrate on finding the right tools to complement your day trading.
Meet The Author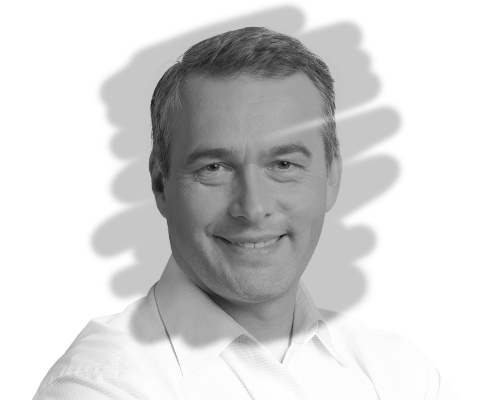 Shane McCormick
Money Manager
Shane's contributions to the site have proven incredibly popular, and he's been with us since 2014. Having a background as a Money Manager for five different brokers, three of them household names, it's clear that Shane has the substance to back up the knowledge he shares.
Related Pages
Popular Pages

Other Investing

More Info