Top Rated CFD Sites
Risk Warning
/
Ad Disclosure
Risk Warning: The products offered by the companies listed on this website carry a high level of risk and can result in the loss of all your funds. You should never risk money that you cannot afford to lose.
Ad Disclosure: Some of the links that you will find on this website are advertisements for which we do receive financial gain for referring new customers.
What is Day Trading Stocks?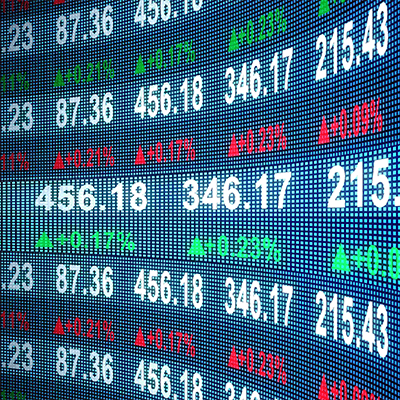 Day Trading Basics
Stock trading in the traditional sense is highly unlikely to fit in with the way you will operate as a day trader. That said, there is an alternative way of trading stocks, namely CFDs, which enables day traders to make the best of both worlds.
A 'Contract For Difference' is exactly that, it is a contract between you and your broker which has an entry price and an exit price, you simply decide if the price will rise or fall.
The Stock Markets
Today, there are over sixty major stock exchanges based in strategic city locations across the world and this is where the 'old school' type of stock trading takes place. Of those, there are six that are considered to be the 'cornerstone' exchanges: London, New York, NASDAQ, Amsterdam, Tokyo and Hong Kong, these are the ones you will like hear the most about if you watch the news.
Also, there is an extensive network of minor exchanges like the Alternative Investment Market (AIM). which is the section of the London Stock Exchange that deals with trading of non-listed shares, otherwise known as mid-cap and penny stocks.
Simulation Tools
You are very lucky to have the advantage of being able to trade using modern technology. Not only does your trading platform update in 'real' time', you can also make use of simulation accounts to hone your trading strategies and algorithmic software (robots) to trade on your behalf. Robots save you a lot of time, will not miss an opportunity and will never make a poor judgment in the way we 'emotional' humans tend to do.
Brokerage Accounts
As you will know, trading in CFDs is routinely offered by a lot of brokers. If you have already collated a shortlist of trusted brokers, now is the time to look at the finer details, because not all trading accounts have the same 'rules' or fees applied to them. Try not to be swayed by bonuses either, the best type of broker for day trading is one which offers volume discounts.
Benefits And Drawbacks
Todays Top Traders
| | | | |
| --- | --- | --- | --- |
| Trader | Broker | Asset | Profit |
Whenever you make a direct comparison between two products, there are always a variety of pros and cons to account for, which is exactly the case when you look at traditional stock trading vs day trading CFD stocks.
Traditional stock trading involves purchasing shares in a business, which means that you own a proportion of said business. Some types of shares will give you voting rights and if the company shows a profit, an annual dividend per share. This type of trading usually involves substantial, long-term investment. Although there is still a chance of losing your initial investment if the company fails, it is considered to be a low-risk method of trading.
Conversely, day trading stocks with CFDs is a different scenario altogether. You are only buying a contract, not the underlying asset (the shares). Trading in this way carries a high risk because it employs the use of leverage. Depending on the amount of leverage you employ, you can trade with a low investment margin but purchase further on credit. CFDs are classed as high risk because if you make a wrong decision, you will lose your investment and the amount you used as leverage.
Day Trading Stocks Tips
If you Google the title of this section, you will see that there are around 45 million results available. No doubt some of those entries are worthy of scrutiny, but amongst them, you will see multiple 'get rich quick' opportunities as well, so our very first tip for you is to completely ignore them!
Slight humour aside, certain things are absolutely vital for those of you who are ready to start trading:
Get to know the stock market inside out, back to front and upside down
Always have a strong trading strategy in place and stick to it
Spread your investment, no 'eggs in one basket' approach
Know when it is time to make a quick exit from a trade, better a small loss
Always calculate the potential loss when you use leverage, not the profit
Just like Google, we could add many more to that list, but we highly recommend that you review the ones above frequently – ideally to the point where they are permanently stuck in your head as firmly as the 10x table, but at least every time you sit down to trade.
Our experienced panel of reviewers examine and test out brokers, then rate them out of ten.
How we Recommend Brokers
We are sure you are fully aware that CFDs have become the subject of controversy on many occasions, this is partly because of the high-risk factor, but largely the result of traders being scammed by unscrupulous individuals and operations. We cannot change the risk factor, but we can certainly help you to find an honest and reliable broker to trade with.
Our experienced panel of reviewers examine and test out brokers, then rate them out of ten. It is only a small percentage of all the brokers we review, those with the highest scores, that will make it onto our recommended list. There are many elements we look at including, but not confined to, licensing and regulation, customer support, security, trader education, fees, platforms and much more!
If you take a look at one of our reviews, you will see that they are not heavy reading. While we do describe in detail certain subjects we feel are the most valuable to traders, we also provide short-form highlights of the strengths of brokers and the things about them you need to be aware of.
Our Review Rating System (More Info)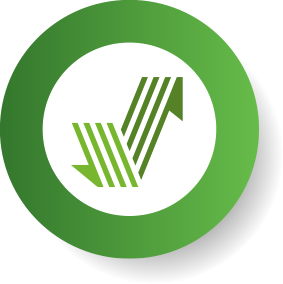 Account Types
Banking & Payouts
Bonuses & Promotions
Mobile Trading
Trade Types
Special Features
Customer Support
Expert Reviews
Meet The Author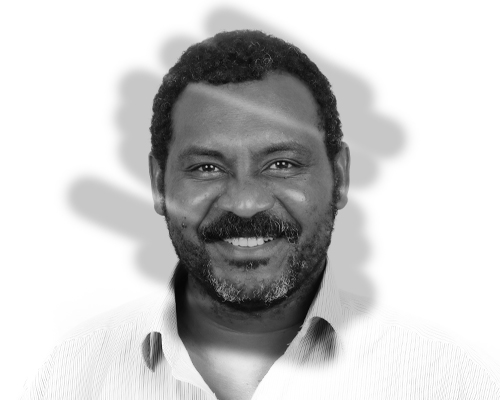 Charles Adomako
Finance Manager
Charles has worked at brokers since he finished his studies at university. Starting as a Junior Trading assistant and progressing into a Business Development we're delighted that he's been part of the team since 2015.
Related Pages
Investing News


Dec 10th, 2020 - 3:29 PM (GMT)


Dec 9th, 2020 - 4:48 PM (GMT)


Dec 9th, 2020 - 4:47 PM (GMT)