Top Rated Stocks Sites
Risk Warning
/
Ad Disclosure
Risk Warning: The products offered by the companies listed on this website carry a high level of risk and can result in the loss of all your funds. You should never risk money that you cannot afford to lose.
Ad Disclosure: Some of the links that you will find on this website are advertisements for which we do receive financial gain for referring new customers.
The Right Demo Simulator

Some stockbrokers offer demo, simulated or paper trading accounts. The concept behind this being to provide you (as a potential client) a way to try your hand at stock trading without risking capital.
How Easy is it to Use
The answer to that question varies a substantial amount between different stockbrokers. As we have explained, some traditional brokers expect you to do your homework using real paper rather than by digital means! Others offer the opportunity to observe other traders and some of the most forward-thinking stockbrokers will allow you to trial a digital platform, but often this will not be equivalent to their 'real' trading platform.
Is it Time-Limited
Generally speaking, the answer to that would be yes. That is because stockbrokers have higher expectations of their potential clients' knowledge of the stock market than brokers who offer more commonplace types of retail trading. Many stockbrokers will expect you to be verified as financially suitable before they will allow you to open an account and may offer a 30 to 90-day 'trial' period before expecting a commitment.
Compare Features
There are stockbrokers out there who offer demos and simulations that portray the stockmarket in 'real-time' and give you a genuine opportunity to make decisions and try out various strategies using virtual currency. However, others just intend to give you a general idea of how the stock market operates, which means they may display delayed or even historic data. In most cases, the availability of information is likely to be limited to you in one way or another.
What are the Costs
A simulated paper account is not something that a reputable broker would charge for and there is a good reason for that. Before you can access the intimate workings of a stockbroker's online system, you will have to sign up for an account. This will involve extensive verification of your financial details, including your proven income and net wealth. One reason why we urge you to peruse our broker reviews before you begin that process. If keeping your trading costs to a minimum is high on your list of priorities then you should research free and low-cost stockbrokers.
Why Use a Demo Account?
Todays Top Traders
| | | | |
| --- | --- | --- | --- |
| Trader | Broker | Asset | Profit |
One really good reason to use any demo or simulation available from a stockbroker is to get to grips with their trading platform. You will find that most brokers have bespoke platforms, unlike any of the generic versions you may have encountered for other types of less-formal trading opportunities and may present something of a learning curve.
Using a demo account means that whether you are a novice investor or a more experienced one, you will have the opportunity to learn, explore and try out strategies. This is particularly relevant if you are completely new to stock trading. We urge you to use a paper trading account in the same way that you would if you were investing your own money.
One of the biggest 'rookie errors' is to take risks that you would not take if it was your life savings being invested. Use the trial opportunity wisely, to see which indicators or signals work for you, try out a variety of different strategies and (if available) to observe what other more experienced traders are doing.
Simulation Account Tips
If the stockbroker that seems ideal in every other way only offers a 'paper' version to experience this unique market, do not discard them on that basis. Although we are all tuned to digital interactions, there is still a great deal to be said for the old-fashioned pen and paper methodologies too. Let's face it, the likes of Charles Dow did not make his millions using a PC or mobile app.
Our top tips for making the best use of any demo or simulation are:
Make sure you have enough stock trading knowledge before embarking on a trial
Start your demo only when you will have adequate time to use it wisely
Use your allotted virtual funds as if they were your own money
Try out multiple indicators and signals to find the right ones for you
Use backtesting to check out your trading strategies
Learn from your mistakes, adjust and try again
We always recommend that you keep a journal depicting every part of your trading activities. At this stage, it will provide a useful reference for you when you move on to real trading and is also good practice for when you need to complete tax returns in the future. Once your simulated account is nearing the end of its life, make sure that you have noted any issues and made a list of any questions you would like your broker to answer.
One of the biggest 'rookie errors' is to take risks that you would not take if it was your life savings being invested.
Our Recommended Shortlist
We have an entire team of reviewers, who are all experienced traders in their own right. Their job is to examine brokers in intricate detail, based on a series of exacting requirements. Using this process, we rate stockbrokers honestly and according to our reviewers' findings.
The opportunity for clients to trial a broker, whether it is using paper, spreadsheets or a digital platform is something that will always be high on our list of 'musts'. Hand-in-hand with that goes client information, education and a high level of customer support. Also, we look at a variety of forums and social media sites so that we can get a feeling for how the broker's existing clients rate their service.
Our reviews are particularly thorough, covering many aspects of a stockbroker's operation as a whole. Please feel free to scan through a few to see for yourself the areas we check and test out. The result of our extensive research means that if you find a stockbroker on our recommended page, they have been very thoroughly vetted.
Our Review Rating System (More Info)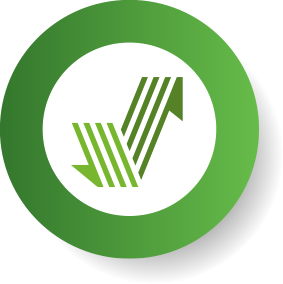 Account Types
Banking & Payouts
Bonuses & Promotions
Mobile Trading
Trade Types
Special Features
Customer Support
Expert Reviews
Meet The Author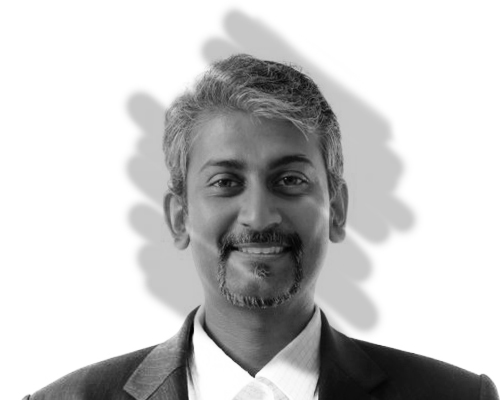 Sundar Kapadia
Risk Manager
Sundar never ceases to impress us; being an Actuary makes him an expert in assessing risks and dealing with uncertainty. He's been contributing to the site as an author for around 4 years, and we know our readers love his various insights and predictions.
Related Pages
Investing News


Dec 10th, 2020 - 3:29 PM (GMT)


Dec 9th, 2020 - 4:48 PM (GMT)


Dec 9th, 2020 - 4:47 PM (GMT)