Vantage FX And 24option Leave Binary Trading Behind
Feb 9th, 2019 - 10:36 AM (GMT)
Category - Options News
40

Views Today
Following a recent similar move by the major brokerage firm anyoption, both Vantage FX and 24option have decided to move away from offering binary options trading in favor of Forex, CFDs, commodities, and other investments.
Facing increasing media – and more importantly, regulatory – pressures, including the outright banning of binary options trading in a number of countries, Vantage FX and 24option have elected to join the growing parade of brokerage firms choosing to exit handling binary options trading.
The Business Focus of Vantage FX
Australian-based Vantage FX expressed in its July 7 press release, published on its website, that it had never really envisioned binary options trading as a major part of its business. David Bily, the firm's Director of Sales and Marketing, stated that binary options were only viewed by the company as a market for beginning traders to use, from which they would eventually transition to Forex trading.
However, the firm's press release also makes it clear that "global regulatory tightening and ever increasing hostile media views" were major factors in its decision.
Binary options no longer appear as an available choice under the "Products" menu of investments that the company offers.
It's somewhat ironic that the brokerage firm noteworthy for having been the first broker to offer Forex and binary options trading on a single MT4 trading platform is now abandoning binary options trading.
Vantage FX and 24option have elected to join the growing parade of brokerage firms choosing to exit handling binary options trading.
24option Makes a Rapid Move to Forex Trading
Vantage has stopped offering binary options trading altogether, effective immediately. In contrast, 24option has chosen the path of announcing that it will not be accepting deposits for binary options trading from new clients, but at least for the time being will continue to allow existing clients to trade binary options. It is expected that this is simply a path to the company gradually phasing out binary options trading completely.
Like Vantage FX, 24option is shifting its business focus to Forex and CFD trading, instruments it only began offering trading in a few months ago.
24option is making other notable changes as well. In connection with its new business focus, the company has hired noted analyst and former Financial Times columnist Alpesh Patel in the position of Brand Ambassador. It is also in the process of expanding its customer service staff and library of educational trading resources for clients. Finally, the brokerage firm has indicated it also plans to put an increased emphasis on regulatory compliance.
The Writing on the Wall?
It is considered probable that many other binary options trading brokers will eventually be following the lead of anyoption, 24option, and Vantage FX in leaving the binary trading marketplace. The seemingly ever-increasing pressure on binary options brokers has apparently reached the point where many firms are coming to the conclusion that offering binary options trading is simply not a viable business model for them.
Meet The Author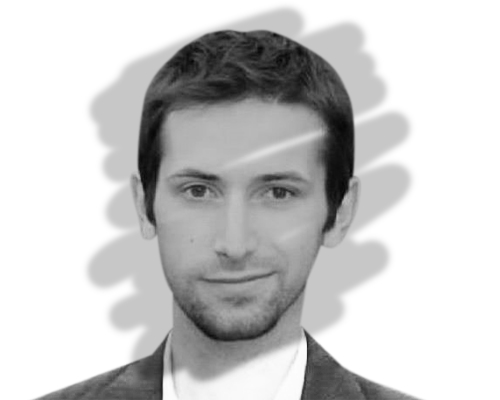 Anatol Antonovici
Senior Reporter
Anatol has been writing for our news site for a year and is the newest member of our team. While he's new to us, he's certainly not new to trading with over 10 years' experience being a professional financial journalist and working in the markets.
Investing News


Mar 24th, 2020 - 3:30 PM (GMT)


Sep 12th, 2019 - 4:55 PM (GMT)


Aug 30th, 2019 - 1:45 PM (GMT)
Related Pages