Mobile Trading Apps
Updated Apr, 2020
37

Views Today
You cannot fail to be aware that in today's tech-orientated world, more people access the Internet from mobile devices than from fixed devices like PCs. As a result of this, more and more businesses are creating mobile-optimised websites and apps to complement their main website; brokers are certainly no exception to this phenomenon.
As a day trader, this gives you a massive advantage and means that your trading activities no longer need you to be sat behind a desk for hours on end. The majority of brokers invest heavily into mobile technology to make the trading experience from a smartphone or tablet equally as good (and even better in some cases) as trading on their main website from your PC.
You have undoubtedly found that some brokers have better mobile facilities than others and with so many to choose from, it is a tedious task to check out this aspect for every broker that interests you; that is where we come in. Our extensive broker reviews always cover the all-important subject of mobile access to ensure a functional and secure environment is upheld.
In this article, you will learn:
Why it's important to have mobile access
Tips for trading online and staying safe
Why an app is better than a mobile website
Why Trade on a Mobile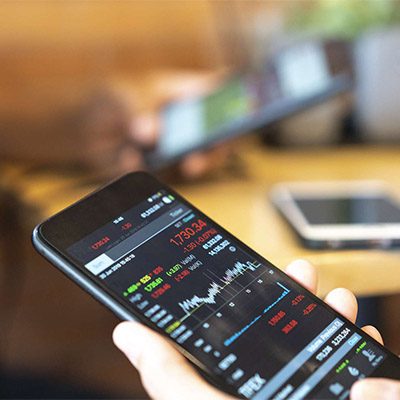 There are loads of good reasons for you to trade on a mobile device, including the fact that it means you can fit in your trading around other work or family commitments. Here are a few for you to think about:
Trade From Any Location
Because day trading is a particularly fast-paced environment, sometimes you will need to make instant decisions on a particular trade. Perhaps it is one you want to make, or maybe one that you need to short. Either way, you can deal with any urgent matters from a mobile device. It does not matter whether you are on your work lunch break, picking the kids up from school, or on the other side of the world enjoying a much needed holiday, provided that you have a good enough Wi-Fi connection you can still access your trading account and platform.
React Faster to Market News
It does depend a lot on the assets you trade, but some are particularly volatile and can change in seconds in response to a world economical or political event. All savvy traders have a good quality newsfeed and when an event occurs, if you are mobile-ready, you will never miss out on a great trading opportunity. Generally speaking, it is easier to customise an app to receive real-time notifications, rather than having to check your e-mail or a separate newsfeed via your browser.
Get Instant Notifications
As we have already mentioned, as a day trader you will understand that things can change and happen very quickly. If you are able to connect from a mobile device, you can have your app primed to feed you immediate notifications about notable market changes. We cannot stress enough the importance of knowing what is happening at any given time, but suffice to say it is potentially the difference between a big profit or a big loss to someone in the day trading environment.
Save Money on Equipment
Another great thing is that mobile trading can also have cost benefits. The chances are that traders who confine themselves to a fixed device workspace use high-spec PCs with multiple monitors. There was a time when this was the only way to be successful as a trader, but luckily for you, today's technology means that you can access the same features and benefits from a device that you already own, saving you the cost (and time) of acquiring a suitable set of static equipment.
Todays Top Traders
| | | | |
| --- | --- | --- | --- |
| Trader | Broker | Asset | Profit |
Recommended App Features
Security is the main feature you should be looking at. No matter how functional an app is, if your financial and personal data is accessible and vulnerable, then it is of no use to you. Assuming that side of things is in order, there are many other features we think you will find beneficial as a day trader.
Almost everyone has a favourite trading platform or at least one that is familiar to them. Always make sure that your chosen broker offers a platform that you feel comfortable with. The last thing you need to be doing is trying to learn how a different one works. The ability to customise your app is another important aspect for a day trader, if you use custom signals for example, you need to be sure that you can still use them when you are mobile.
Oddly, some brokers do not add the functionality of accessing your personal or account details to their apps, perhaps expecting you do carry out those functions on a website before trading via an app. Always beware if this is the case, as it could mean evidence of cost-cutting. Mobile data should be secured with (ideally) 256-bit encryption, which admittedly is not cheap to implement, but a good broker will not cramp your style by missing out this vital trading functionality.
Mobile App Trading Tips
First and foremost, you should always take steps to ensure that you have made your device as secure as possible. Basic mobile securities you can easily apply include a strong password (changed regularly), using 2-step authentication and routinely scanning for malware. It is also worth installing a remote 'lock and disable' feature, in the unfortunate event that your device is lost or stolen. No matter how secure an app is, if your device is not, you are leaving yourself open to a variety of threats.
Choosing an app that has been designed specifically for the screen size of your device and its operating system, rather than a one-size-fits-all version, is the best choice. By leveraging the capabilities of your individual device you will get a much better trading experience including:
No browser, so quicker access
An optimised view of your trading platform
Faster execution of trades
More customisation opportunities
Offline access
Another feature you may not be aware of is the screenshot feature which most smart devices can do with a single click or swipe, depending on how you have your phone or pad set up. This can provide you with vitally important information for creating your own historical analytics, or indeed to mark an important moment in your trading, be it good or bad.
Choosing an app that has been designed specifically for the screen size of your device and its operating system is the best choice.
Trending Pages
How We Rate Mobile Apps
We always set out to find you brokers that offer the best all-round experience for the average day trader. Our in-depth reviews cover every aspect of the broker's operation from when you sign up through to customer support. One thing we feel is of prime importance to day traders is the availability of secure and functional mobile trading opportunities.
You will find there are two types of mobile access, either a mobile-optimised version of the broker's main website or a dedicated native app. As we explained a little earlier in this guide, our preference is for an app rather than a mobile website. Apps are generally more functional and easier for you to manipulate, so we focus more in that direction.
We also never forget the importance of customer support. No matter where you are in the world, or what type of device you are trading from, speed is of the essence for any day trader. From that aspect, one of the things we always check out thoroughly is just how quickly you can get in touch with someone if things do not go quite according to plan for some reason.
Meet The Author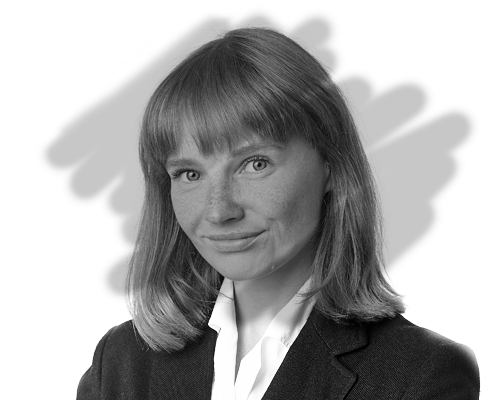 Emily Lanham
Trading Economist
Emily has written for us for 2 years, and with an education and career in economics, markets are something she understands. Working as a consultant for various financial institutions gives Emily the ability to devote a certain amount of her time to the site.
Related Pages
Popular Pages

Other Investing

More Info