Bonuses And Incentives
Updated Feb, 2020
36

Views Today
When you begin your search for a broker, whether it is your first foray into the world of day trading, or you are already a seasoned trader checking out new brokers, one thing is certain, there is a bewildering amount of bonuses on offer, all designed to attract new business. Each one of them will have terms and conditions attached to it, meaning a lot of reading before you establish if the offer is worthy of consideration or not.
The first thing you are likely to see are the multiple 'welcome bonus' offers, which no doubt you have already encountered. At this point, it is important to know that not all bonuses are the same, particularly so this type. Many great brokers do not even offer a sign-up bonus but don't discard them on that basis as you may find that with a closer look their bonuses come in other ways.
So where do you start? At this point, we are certain that we can help you as we have already done a lot of the leg work in advance. If you take a look at our broker reviews, one of the things we always look at closely is all of the broker's bonus opportunities and the conditions attached to them. As we only recommend the very best brokers, you can be sure that we have already weeded out the ones that perhaps you should avoid.
In this article, you will learn:
The types of bonuses you will come across
Some typical bonus terms and conditions
How to use bonuses to your best advantage
Types of Broker Bonuses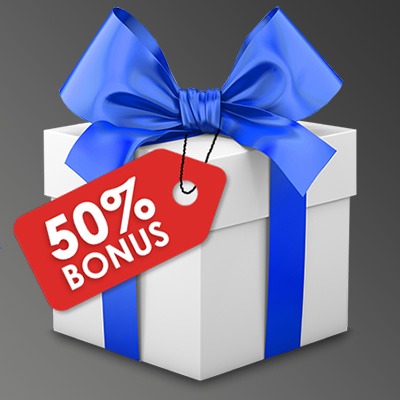 As we have already mentioned, there are a lot of variations on a theme when it comes to broker bonuses, but there are some you will see on offer more often than others. To help you understand how they work, we have defined a few in a bit more detail for you.
Deposit Bonus
As the name suggests, a deposit bonus is an extra amount that is added to your trading account when you credit it with funds of your own. The amount of bonus that you receive will depend on the amount you deposit, which is usually on some kind of sliding scale. In general, deposit bonuses represent a relatively small percentage of the total amount of funds you are adding to your account, but let's face it, every little helps.
No Deposit Bonus
Again, the name is fairly self-explanatory. By signing up for a live trading account with a broker, you will receive the specified bonus amount and can use it to make trades without making a deposit yourself. Whilst 'money for nothing' sounds a great deal, there are always fairly stringent terms and conditions attached to this type of bonus. For example, you may have to trade each £1 of the bonus up to 100 times before you can withdraw it. Another thing to be aware of is that some brokers only apply the bonus after a certain period (up to 90 days in some cases) which may defeat the object if you are ready to make an immediate start.
Volume Bonus
Volume bonuses are directly related to the number of trades you make over a given time, which could be calculated weekly, monthly or quarterly. The timescale will vary from broker to broker and so will the amount of the bonus that is applied. Some brokers will offer a one-off cash bonus, while others will give you benefits in kind, such as a future free-from-fees period, better spreads or higher leverage. There is no general rule of thumb for this type of bonus, so always check out each broker's terms and conditions carefully.
Welcome Bonus
A welcome bonus is an amount that you will receive for signing up with a broker as a new client. It is one of the many competitive tactics that brokers adopt to catch your eye. Just to make it even more confusing, some brokers call this type of bonus by different names to avoid the hype usually connected with online casinos and sports betting sites. Whatever the title it is given, a welcome bonus will either be of a deposit or no deposit type, as we described earlier.
Todays Top Traders
| | | | |
| --- | --- | --- | --- |
| Trader | Broker | Asset | Profit |
How a Bonus Can Help
Assuming you have now decided on a broker and have access to a bonus there are several ways to make it work for your benefit, whilst you work through the terms and conditions applicable to it. Of course, it does depend on how much the bonus is worth and the broker's minimum trade amount, but our advice is to use it carefully and to make it last for as many trades as possible.
If you are relatively new to live trading, then you can use your bonus to try out a whole selection of assets and let the results guide you to what you are most comfortable with. For those of you with more experience, you may want to test out a new strategy or to try out a different trading platform. Whichever category you happen to fall into, it can provide a useful commodity when used wisely.
Just a quick word of caution. Although you will be sorely tempted to open up multiple accounts with different brokers to get the benefit of 'free' money to trade with, this is not a good thing. You are likely to become confused between accounts or options and we strongly advise you to stay focused on just one account at a time.
What is The Perfect Bonus?
The concept of a 'perfect' bonus is a unicorn, it does not exist. But before you become downhearted by that statement, let us first explain what we mean. You as a person and as a trader are unique. Your motivation for trading, your preferences in terms of assets, your experience and so on. Therefore, what is ideal for one of you, is wholly unsuited to another.
With that out of the way, we can go on to explain what brokers offer in terms of bonuses and which (hopefully) you can best apply to yourself. We spend a lot of time looking at individual brokers and testing them out and from that process, we get a feel for their overall attitude to clients. Some we find good and some unfortunately lacking, but of the good ones who genuinely try hard to offer a great trading experience, their bonuses can come in many ways:
Cash incentives
Loyalty or volume trading programs
Referral bonuses
Trader education opportunities
Access to multiple platforms
Free analytics or automation software
Free VPN services
We could go on and on here, but hopefully, you understand that one or many of the benefits listed above would be a 'perfect' mix for you not only at this moment in time but in your trading future as well. Take a look at our broker reviews, the ones we recommend will depict the ones that we feel are best suited to offer the 'bonus' of an all-round great trading experience.
Ultimately, what makes a good broker great, is the things about it that suit you personally.
Trending Pages
Our Broker Shortlist
When we collate a shortlist of brokers there are many things we take account of for every one of them. No stone is left unturned and every aspect of the broker's business is checked, verified and where appropriate tested out by our experienced review panel for licensing, security, customer support and so on.
With the wealth (and years) of experience behind our reviewers, we conclude that the whole subject of bonuses is pretty much subjective, with their true value wholly dependent on the individual traders' needs and wants. Ultimately, what makes a good broker great, is the things about it that suit you personally.
In that respect, we only recommend those brokers we feel can add a lot of overall value to every trader's experience. Some of that is related to cash, whilst other aspects are far more important in the grand scheme of things. We hope that by perusing our broker reviews you will find something close to the ideal trading opportunities you are seeking.
Meet The Author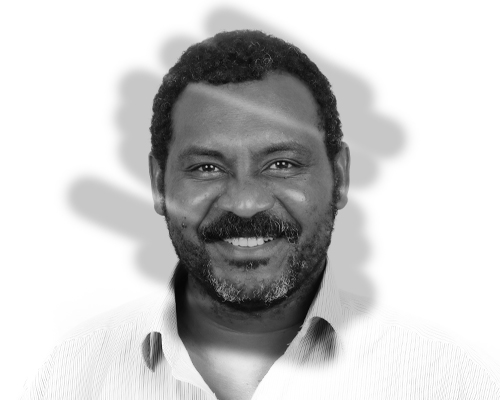 Charles Adomako
Finance Manager
Charles has worked at brokers since he finished his studies at university. Starting as a Junior Trading assistant and progressing into a Business Development we're delighted that he's been part of the team since 2015.
Related Pages
Popular Pages

Other Investing

More Info