Citi Merges Two Forex Units Amid Major Restructuring
Jun 19th, 2019 - 11:27 AM (GMT)
Category - Forex News
37

Views Today
US-based banking giant Citigroup intends to merge two of its key units in sales and trading, according to an internal memo seen by Business Insider. The company is combining its foreign exchange and local markets business with G10 currencies unit into a single department. Both the sales and trading units have been among the most profitable businesses for Citigroup.
Cross-Selling Products Will Become Easier
On Monday, Citi sent an internal memo announcing the changes. The restructuring will improve risk management processes and help the company cross-sell products more conveniently.
Nadir Mahmud, who was head of the Citi's Forex and local markets unit, will run the new department for Europe, the Middle East, and Africa (EMEA) region.
The two businesses that merged were top moneymakers in the company's fixed income, currencies, and commodities (FICC) division, which is valued at $11.6 billion. As per analytics firm Coalition, Citi runs the second largest FICC business in the US after JPMorgan. Also, the bank ranks first when it comes to emerging market macro trading, second in G10 FX – the latter refers to the national currencies of G10 countries – and third in G10 rates.
Jamie Forese, former CEO of the bank's Institutional Clients Group, retired in April of this year. The new head Paco Ybarra is open to major restructuring in an attempt to adjust to the fast-changing market conditions. Carey Lathrop and Andy Morton, who recently took over the markets division, said in the memo:
We have decided to integrate FXLM and G10 Rates by creating a single Rates and Currencies business line. Our two existing businesses have a neighbouring product set, share corporate sales, structuring and a significant technology stack. We believe this more streamlined operating model will drive better client service, risk management and profitability.
What Will The New Department Look Like?
According to the internal memo sent by Carey Lathrop and Andy Morton, Citigroup is about to integrate FXLM and G10 Rates by developing a single Rates and Currencies business line. The G10 Rates team will be separated from the new merged currencies and rates business, but both have a new unit head, who is about to be named.
According to the restructuring, Itay Tuchman, head of Foreign Exchange, and Deirdre Dunn and Pedro Goldbaum, co-heads of Rates, will report to Carey Lathrop and Andy Morton, who will run the markets division.
The heads of G10 Rates and Local Rates trading desk will report to Deirdre and Pedro. Local Markets and G10 Markets Treasury will merge into an integrated unit run by Andy Thursfield, who will report to Carey Lathrop and Andy Morton on one side, and Mike Verdeschi, head of Markets and Securities Services, ICG Management, on the other side.
Interestingly, in April of this year, Citigroup reported mixed results for the first quarter. The company saw better-than-expected earnings, but revenue fell as the bank cut costs, increased net-interest margin, and expanding the investment banking unit.
Meet The Author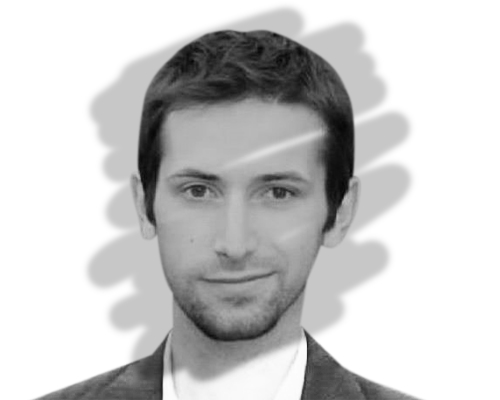 Anatol Antonovici
Senior Reporter
Anatol has been writing for our news site for a year and is the newest member of our team. While he's new to us, he's certainly not new to trading with over 10 years' experience being a professional financial journalist and working in the markets.
Investing News


Dec 10th, 2020 - 3:29 PM (GMT)


Oct 13th, 2020 - 3:56 PM (GMT)


Oct 7th, 2020 - 3:46 PM (GMT)
Related Pages