Brokers Report Better FX Volumes in December Despite Holiday Period
Jan 10th, 2020 - 2:40 PM (GMT)
Category - Forex News
32

Views Today
Forex trading volumes revived in December across multiple brokers aimed at institutional and retail clients. The currency pairs have become more volatile amid a series of major events, including the UK election, the phase one deal between the US and China, and the political tensions in the US.
ICE Reports Increasing Volumes Across FX And Credit
US-based Intercontinental Exchange (ICE), the parent company of the New York Stock Exchange (NYSE), announced on Monday that forex and credit volumes rose in December, with an average of 32,000 contracts per day, which is 45% up from 22,000 contracts in November. Nevertheless, the measure declined by 9% year-on-year.
ICE's turnover from energy contracts declined last month, though analysts expect the broker's flagship contracts to increase in trading volume again to new highs in January as surging oil prices attract more retail investors. All in all, the company saw better volumes across most asset classes.
ICE President Ben Jackson commented:
In the fourth quarter, we registered growth in open interest across every asset class as our customers relied on our transparent, liquid, and accessible markets for efficient price discovery and risk management.
Saxo Bank FX Volumes Bounce Bank
Danish investment bank and brokerage service Saxo Bank announced that forex volumes increased in December after disappointing metrics in November.
As we previously reported, Saxo's forex trading saw its worst performance in years in November 2019. Nevertheless, the volumes bounced back last month, even though December is traditionally a quiet period due to the holidays.
Saxo reported a forex trading volume of $118.9 billion for December, which is 10.7% higher than November. However, the figure is lower by 19.4% compared to December 2018.
Forex trading accounts for the largest volumes at Saxo.
Besides forex trading, fixed income and equities trading also rose last month. However, as in the case of ICE, Saxo's commodities trading declined as well.
Integral's Average Daily Volume up 6.8% in December
Integral, a trading platform aimed at institutional investors, also reported this Monday that forex trading volumes increased in December compared to the previous month.
Last month, the average daily volume across Integral's platforms was $36.3 billion, up 6.8% from November, when the company reported an average daily trading volume of $34 billion. November performance weakened compared to the previous month, mainly because of lower volatility across financial markets.
Again, while December volumes improved in monthly terms, the measure didn't increase year-on-year. In the last month of 2018, average daily volumes totalled $38.7 billion.
Integral offers trading technology aimed at banks, asset managers, and brokers. The company's technology is meant to help clients stay competitive in the FX market.
Besides Integral, other forex institutional platforms have also reported an increase in December, including Euronext's Fastmatch and FXSpotStream.
Elsewhere, IG US, the American branch of the UK parent that provides spread betting and contracts for difference (CFD), has recorded an increase in deposits made by retail forex traders.
Meet The Author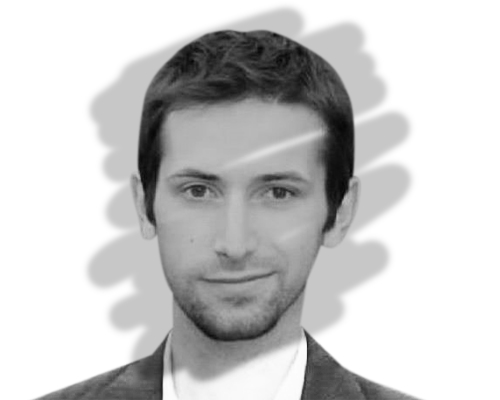 Anatol Antonovici
Senior Reporter
Anatol has been writing for our news site for a year and is the newest member of our team. While he's new to us, he's certainly not new to trading with over 10 years' experience being a professional financial journalist and working in the markets.
Investing News


Dec 10th, 2020 - 3:29 PM (GMT)


Oct 13th, 2020 - 3:56 PM (GMT)


Oct 7th, 2020 - 3:46 PM (GMT)
Related Pages