JPMorgan Launches FX Trading And Price Engine in Singapore - JPM Analysis
Apr 1st, 2020 - 5:30 PM (GMT)
Category - Forex News
32

Views Today
New York based investment bank JPMorgan is launching a foreign exchange trading and pricing engine in Singapore, as a way to fight latency in the FX market.
According to sources, the solution will speed up executions for clients and allows them to conduct Forex transactions according to their geographical locations.
The new platform in Singapore arrives to join the other three JPMorgan's facilities located in New York, London, and Tokyo. Besides, it will be part of a Singapore initiative to establish the city-state as a global hub for price discovery and liquidity center for the Forex market during the Asian session.
The war on latency is helping the Monetary Authority of Singapore in the venture. Among JPMorgan, other financial firms such as BNP Paribas, Citi, UBS, and Standard Chartered Bank have shown interest.
Besides, trading platforms such as LMAX and Euronext have invested in infrastructures in Singapore. According to reports, Standard Chartered Bank and United Overseas Bank executed trades with an 80% reduction in trade latency early this year.
In words of Wong Joo Seng, CEO of Spark Systems, a Singapore-based trading platform provider, the MAS initiative will dramatically improve trade execution and reduce rejections.
Matching FX trades in Singapore takes only one-to-two milliseconds for participants based here and in aggregate under 30 milliseconds for participants based in the Southeast Asian region. This will dramatically improve the instances of successful trade execution and reduce rejections.
Says Wong.
Back to the JPMorgan venture, it will cover a full range of currencies, forex transactions, and precious metals. In words of JPMorgan executives, the growth in Asia's FX trading needs more efficient price discovery in the same Asian time-zone. In addition, current market volatility at record levels will be supported efficiently.
JPMorgan to Raise up to $10 Billion
According to sources, the JPMorgan alternative investment team is looking to raise between $5 billion and $10 billion in funds to be used in the face of the coronavirus pandemic.
The investment bank already has $10 billion of client capital that plus the new funds are intended to be invested in opportunities created by market dislocation.
JPM Share Analysis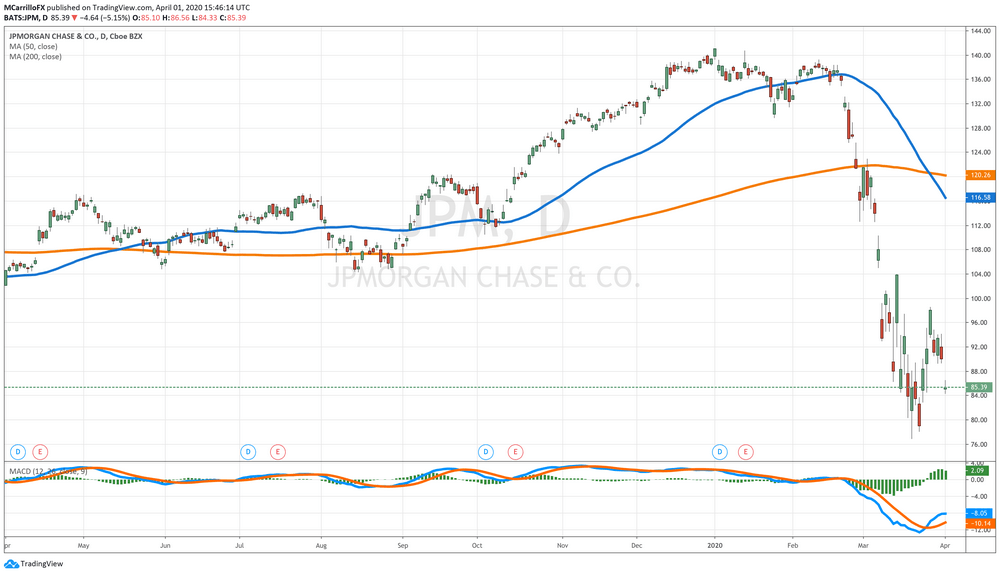 Shares of JPMorgan are trading significantly lower on Wednesday as investors are reluctant to take risks amid the coronavirus impact and recent comments from US President Donald Trump that said the country should be ready for two complicated weeks with the virus.
JPM is currently pricing at 85.11, which is significantly lower than the 90.03 closing price on Tuesday. The unit is now testing the 84.00 support, a shy defensive line before the sub-80 prices traded two weeks ago.
Last month, JPM collapsed 22.46% and logged its third negative month in a row. JPMorgan is trading nearly 40% down year to day.
Currently, JPM is also trading lower amid worries about dividends due to the COVID-19 economic and social impact around the world, including potential trading losses, investment slowdown, and economic activity disruptions.
However, Wells Fargo Bank announced today that its team of analysts decided to maintain an overweight rating on JPM with a price target of $125 per share. Before, Morgan Stanley also kept its Overweight rating on the bank, with a $109.0 price target.
Meet The Author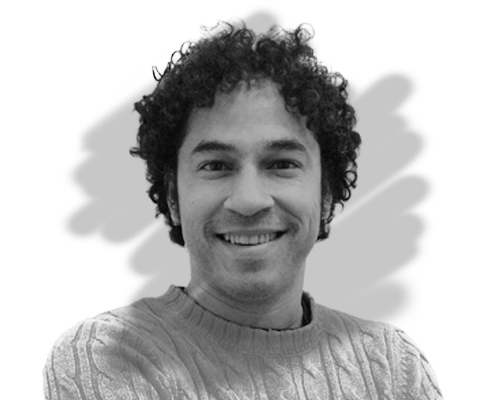 Mauricio Carrillo
Senior Reporter
Mauricio is a newer member of the team and a very welcome addition. He is a financial journalist and trader with over ten years of experience in stocks, Forex, commodities, and cryptocurrencies. This experience means he has an excellent understanding of the markets and current events.
Investing News


Dec 10th, 2020 - 3:29 PM (GMT)


Oct 13th, 2020 - 3:56 PM (GMT)


Oct 7th, 2020 - 3:46 PM (GMT)
Related Pages