TraditionDATA Partners With Numerix to Improve Forex Data
Aug 13th, 2019 - 10:20 AM (GMT)
Category - Forex News
37

Views Today
TraditionDATA, the market data and information services arm of interdealer broker Tradition, partnered with US-based Numerix. The latter develops software platforms and tools for risk analysis of derivatives, including Forex-related ones. TraditionDATA hopes that the deal will boost the quality of its Forex market data packages.
TraditionDATA to Improve Depth And Breadth of Its Data Coverage
Thanks to the partnership, TraditionDATA now provides information across several Forex derivatives, including swaps, spot, forwards, and non-deliverable forwards (NDFs). The data vendor is now able to develop derived data for over 130 volatility surfaces across more than 130 Forex pairs, including majors, cross, and exotic pairs.
For those unfamiliar, a volatility surface is a three-dimensional representation of a derivative's volatility measures including Expiry, Tenor, and Volatility Value. These three values are implied volatilities that derive from market prices of traded derivatives.
The data service provided by TraditionDATA will include tenors ranging from one week to 30 years, and volatility points including at the money (ATM), 5D, 10D, 15D, 25D and 35D in investment strategies like risk reversals and butterflies.
As mentioned, customers are now able to get information from Tradition on a wide range of Forex products, such as spot data via the ParFX trading platform, swaps, forwards, and NDF data via the Volbroker trading platform. This in-depth market coverage comprises intra-day price fluctuations, granular historic data based on volatility surfaces, and end-of-day data.
Users are able to access the data directly from INTEGRATE, which is Tradition's in-house market data distribution platform. Also, they can opt for obtaining data through Bloomberg's Market Data Feed (B-PIPE) and several Numerix apps.
Scott Fitzpatrick, Global Head of TraditionDATA, stated:
We are always looking to increase our product range and improve the quality and quantity of the data we provide to clients.
Speaking about the collaboration with Numerix, he said that it was the ideal partner for this initiative. According to Fitzpatrick, Numerix has "cutting-edge technology and analytics capabilities, and are recognized and renowned across the industry for their advanced modelling and coverage of OTC derivatives, including the most complex exotic products."
TraditionDATA Sees Increased Demand
Tradition is one of the largest interdealer brokers in the world. The company's data division has noted increased interest from investors and other market participants, as they want to access data sourced from electronic trading platforms. The deal with Numerix will consolidate TraditionDATA's position as a reliable market data provider. What clients like about the data vendor is that it offers customised client packages that consider individual interests.
Numerix CEO Steve O'Hanlon commented:
We are proud to be the analytics partner to help TraditionDATA provide the data needed to support its clients. Its flexible model is shaking up the status quo in terms of data consumption, and avoids the complex process of unbundling, analyzing and extracting valuable data points.
Meet The Author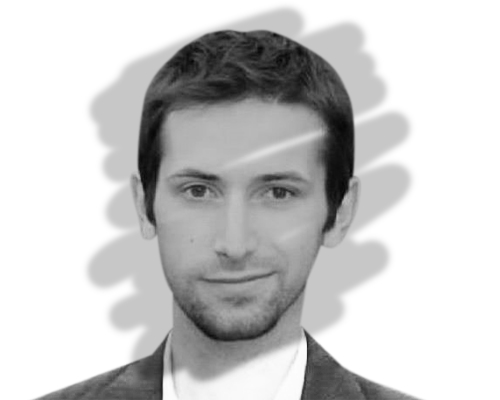 Anatol Antonovici
Senior Reporter
Anatol has been writing for our news site for a year and is the newest member of our team. While he's new to us, he's certainly not new to trading with over 10 years' experience being a professional financial journalist and working in the markets.
Investing News


Dec 10th, 2020 - 3:29 PM (GMT)


Oct 13th, 2020 - 3:56 PM (GMT)


Oct 7th, 2020 - 3:46 PM (GMT)
Related Pages