Morgan Stanley Dismisses 4 FX Traders Who Concealed Losses
Dec 3rd, 2019 - 1:30 PM (GMT)
Category - Forex News
32

Views Today
US bank Morgan Stanley fired or is in process of dismissing at least four currency derivatives traders who are charged with concealing losses of up to $140 million, Bloomberg reported on Friday, citing people familiar with the matter.
Group of Traders Mismarked FX Options
The traders have allegedly mismarked several emerging market currency trades. Four of them, who are based in New York and London, are leaving the firm for sure.
The sources chose to remain anonymous as the details of the incident are private. Elsewhere, Morgan Stanley representative Tom Walton declined to comment.
The accused forex traders include London-based Scott Eisner and Rodrigo Jolig along with Thiago Melzer and Mitchell Nadel, who are based in New York. None of them responded to Bloomberg's requests for comment. Some of them are leaving Morgan, the sources said.
Melzer managed the forex derivatives and headed the G10 and Emerging Markets – Americas trading. Nadel was responsible for macro trading in the Americas markets, including rates and currencies, while Eisner run orders for the Central and Eastern Europe, the Middle East, and Africa currency book (CEEMEA).
For those unfamiliar, mismarking is about placing values on securities, which in reality worth less or more than that. Morgan Stanley's probe revolves around currency options, which are derivatives that give traders the right to buy or sell an underlying currency at a predetermined price and date.
The scheme run by the group of currency traders at Morgan was meant to make investors think that the bank's emerging-market forex business was performing better than elsewhere. In reality, the so-called mismarking cost Morgan Stanley up to $140 million.
Low Volatility Hit Morgan Stanley's FX Options Desk
The currency options desk of Morgan Stanley hasn't brought many profits as the unit struggled with low volatility in the foreign exchange market. For speculators who trade options or other derivatives, volatility is the key driver. The JPMorgan Global FX volatility index was trading at the lowest level in five years.
One source said that Morgan Stanley booked a part of the losses in the third quarter. The banking giant said in its third-quarter report that the overall fixed-income trading revenue rose 21% on the quarter, which was "partially offset by a decline in foreign exchange."
Angela Gallo, a finance lecturer at Cass Business School, said that Morgan Stanley's probe showed:
The amount of effort still needed in these large organizations to reduce episodes of misconduct. The frequency of misconduct cases in the US and Europe in recent years speaks very loudly that more fundamental changes are required.
Gallo also hinted at Citigroup, whose UK business was fined 44 million pounds, which is the largest fine by the Bank of England's Prudential Regulation Authority.
Meet The Author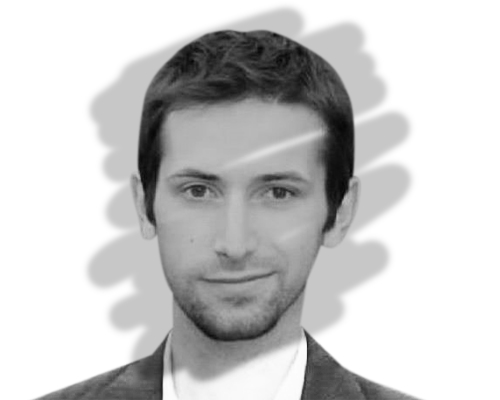 Anatol Antonovici
Senior Reporter
Anatol has been writing for our news site for a year and is the newest member of our team. While he's new to us, he's certainly not new to trading with over 10 years' experience being a professional financial journalist and working in the markets.
Investing News


Dec 10th, 2020 - 3:29 PM (GMT)


Oct 13th, 2020 - 3:56 PM (GMT)


Oct 7th, 2020 - 3:46 PM (GMT)
Related Pages