Compare Binary Brokers
Updated Apr, 2020
253

Views Today
If you are looking for the chance to trade binary options in an environment that is carefully designed to make trading both intuitive and profitable, look no further. In today's world of advanced technology, there are now more brokers than ever before, all competing to offer you the best trading experience.
The benefit of the broker is that they help you to maximise your trading goals. Whether you want to operate on the go using a mobile device, get bonuses for trading large volumes or learn how to trade with their education centres, they are all competing to offer a better service than their competitors, and this is good news for you.
The trouble is which one do you choose? How do you tell the reliable ones from the scams and which one is going to offer you the best returns? Our job is to help make the process of choosing a trading partner an easy one. We review every broker to ensure that we are bringing you the best.
In this article, you will learn:
All the features you should look out for
About add-ons, like bonuses and demos
The impact a good broker has on profit
Binary Broker Features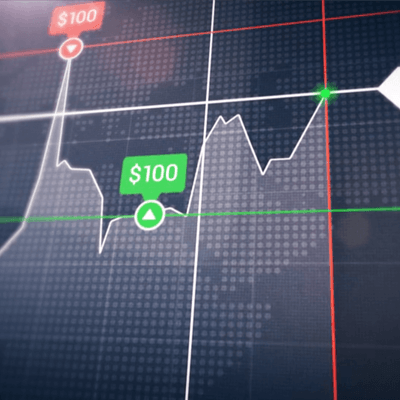 There are so many features of a binary options broker that we could be here all day explaining them all. Here are some of the top features that you should look out for when making your decision:
Licensing And Regulation
Licensing is often a priority for many traders. You need to know when selecting your platform, that they are a genuine business and that your money is going to be safe. There are some key things to look out to determine whether you can trust a broker. Always look for their licensing information, if CySEC licenses them this is a good indication of a reputable company.
You can also look at online reviews to see the various feedback. In addition to this, you can be confident in the knowledge that we only recommend the best brokers that are both safe and reputable.
The Demo Account
What is a demo account and how does it work? Well, this feature allows you to test a platform before committing any of your own money. Usually, you will be credited with $10,000 as an example. Now, this is not real money but virtual funds. You then use this money to practise trading on the platform. You are not placing live trades; this is a simulation of live trading to help you understand the various features and functions and what it feels and looks like to trade.
Usually, there is a restriction about how long you have to use the demo platform. Then if you like it, you can deposit your own money and trade for real or get someone else to via a managed account.
Good Payouts
Quality Payouts are absolutely a consideration when choosing a broker site. You want to make sure that you are maximising your potential earnings. All these firms offer a range of payouts, some much higher than others. Some look too good to be true (and often they can be), and some seem lower than average. We give you the relevant information to assist you in making your decision.
Todays Top Traders
| | | | |
| --- | --- | --- | --- |
| Trader | Broker | Asset | Profit |
Bonus And Welcome Deals
The bonuses and incentives offered can be a deal breaker for many. Most people love getting something for nothing and the more attractive the offer, the more you may feel drawn to that particular broker. The bonuses offered vary significantly from broker to broker, and other features of the platform should be taken into account. Ultimately to stay competitive and win their share of the market, some bonuses can be very generous.
Most brokers think nothing of offering a 100% match deposit bonus as a reward for you depositing your cash. There are criteria you need to be aware of though. A bonus may seem like free money, but you must understand that it cannot be withdrawn the minute it is rewarded. Some companies stipulate that you must trade the bonus cash a certain number of times before it can be withdrawn.
If you are new to trading look out for no deposit bonuses. This type of reward means that you can sign up to an account and get a gift without risking your funds. Only use the bonus to practise and get the hang of trading before you decide to deposit your funds. Used in conjunction with a demo account, a no deposit bonus can allow you to get to grips with the features of the platform and trading before you encounter any risk at all.
What Makes a Great Broker

From the payouts that they offer to the format of their trading platform, you should be looking for brokers that provide an excellent all-around package. They may not give the best bonuses, but their payouts more than make up for it. Their site may not have all the bells and whistles, but does it provid everything else you need. Let's take a look at the key things that make a good broker:
An intuitive website that is easy to navigate
A site that is mobile friendly, enabling you to trade on the go
Good payouts that aren't too high that they look too good to be true
A good demo platform that allows you to get used to the site before trading your funds
Good bonuses and loyalty rewards
Education tools to help you become a better trader
An easily accessible customer support service
Licensing and regulation from a recognised body
Another important thing to check is customer service. There is nothing more frustrating than not being able to reach a customer support advisor when you have a question or an issue with whatever product or service you are using and binary options trading is no exception.
You should be able to reach customer support by live chat, telephone or e-mail to make the best of your trading experience. If you find it difficult to get hold of someone to answer your query you are likely to go elsewhere.
The benefit of the broker is that they help you to maximise your trading goals.
Trending Pages
We Find The Best Brokers
Our job is to find the best broker sites and present them to you with all of the facts. To do this our team of experts trawl the world wide web looking for only the best binary options brokers and check them out. Now when we say "check them out" we mean putting them through their paces, and that means all types, even Forex platforms and CFD brokers.
As experienced and successful traders ourselves, we spend time trading on the multiple platforms, making sure that every broker complies with a list of criteria. The requirements include everything from welcome bonuses to licensing and regulation, in addition to the payouts and whether they have a good customer support system.
It is imperative to us that you get the best trading experience possible and therefore we only put our name to brokers that we know are excellent. They must be trustworthy, and they must offer a superior trading experience. They may not be as good in some areas as they are in others, but every trader has different requirements. We just put the information in front of you in a format that is easy to digest and that allows you to make the most informed decision.
Frequently Asked Questions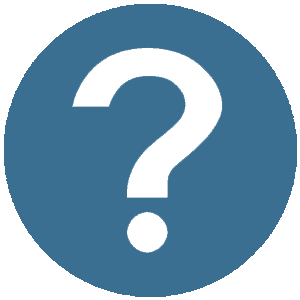 Meet The Author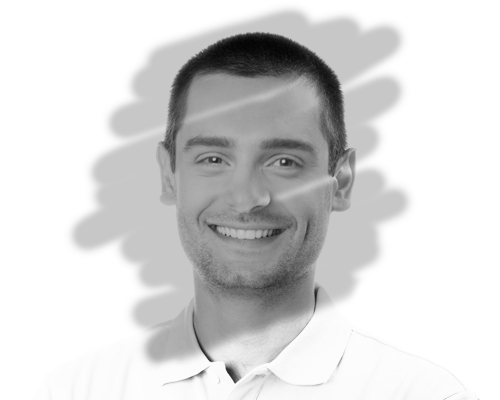 Robert Sammut
Trading Coach
Robert has consulted for our website for five years and is a well-established member of the team. While he is passionate about the site, most of Robert's time is focused on his current position as CEO of a professional coaching company.
Related Pages
Popular Pages

Other Investing

More Info