FXOpen UK Integrates MT5, Launches ECN Trading
Dec 6th, 2019 - 8:20 AM (GMT)
Category - Forex News
35

Views Today
The UK division of Forex broker FXOpen announced last week that it had integrated the MetaTrader 5 (MT5) platform. Thus, traders will be able to choose between MetaTrader 4 (MT4) and MT5.
FXOpen UK to Provide ECN Trading
The MT5 adoption comes with access to Electronic Communication Network (ECN) trading and interbank liquidity, FXOpen UK said at the end of November.
For those unfamiliar, brokers who provide ECN trading are connecting traders to other market participants directly through interbank trading prices. This kind of network enables buyers and sellers to match their positions, while the broker charges a commission for each order in exchange for its platform and infrastructure. Alternatively to ECN, some brokers act as market makers, where traders open positions against the broker itself.
Besides this, FXOpen UK traders will be able to switch between two order accounting systems on MT5 – netting and hedging. Also, they can browse through the economic calendar and read financial news. The broker explained in its statement:
The platform allows you to open up to 100 charts with quotes at a time; track price movements using 21 timeframes and carry out detailed market analysis with over 80 technical indicators.
FX Traders Migrating to MT5
For many years, MT4 has dominated the retail foreign exchange space. While the platform still accounts for the largest share of the retail Forex industry, MT5 is attracting increasingly more traders thanks to a series of new features that make it a bit more complex compared to the older version.
Both MT4 and MT5 were developed by Russian software company MetaQuotes and became an industry standard.
FXOpen itself has been a supporter of MetaTrader 5. In October, the broker added support for ECN trading accounts and interbank liquidity on its MT5 platform.
FXOpen adopted MT5 in February of this year. Clients switching to the newer platform could transfer the trading history from their existing MT4 or MT5 accounts. At launch, the broker said that it had introduced Percentage Allocation Master Module (PAMM) accounts for its customers that trade on MT5.
PAMM accounts enable clients to engage in a type of social trading in which they can rely on advanced traders who share their skills in exchange for a commission. Those who use a PAMM account are basically copying trading strategies of more experienced counterparts.
In recent months, a series of other Forex brokers and trading service providers integrated the MetaTrader 5 platform, including VIPTRADE, AETOS, and MercadosG, among others.
One a side note, FXOpen started as an educational center that provided courses related to technical analyses and financial markets. It became a full brokerage service in 2005 to meet the growing demand for transparent trading services.
Besides Forex pairs, FXOpen recently added support for cryptocurrencies through its crypto accounts. Thus, traders can open long or short positions on Bitcoin, Litecoin, Namecoin, and Peercoin, among others.
Meet The Author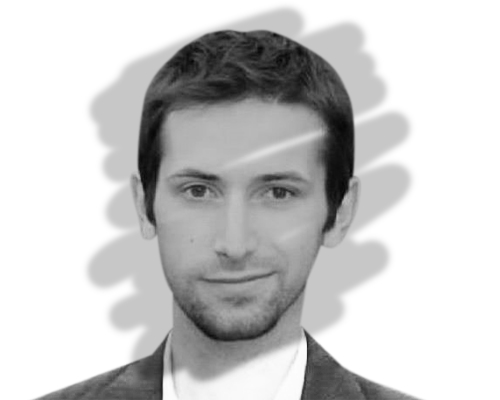 Anatol Antonovici
Senior Reporter
Anatol has been writing for our news site for a year and is the newest member of our team. While he's new to us, he's certainly not new to trading with over 10 years' experience being a professional financial journalist and working in the markets.
Investing News


Dec 10th, 2020 - 3:29 PM (GMT)


Oct 13th, 2020 - 3:56 PM (GMT)


Oct 7th, 2020 - 3:46 PM (GMT)
Related Pages