OANDA Appoints New Chief Product Officer, Seeks Tighter Spreads
Jul 11th, 2019 - 4:28 PM (GMT)
Category - Forex News
39

Views Today
US-based OANDA, which operates a Forex and CFD trading platform, announced on Tuesday the appointment of Kurt vom Scheidt as Chief Product Officer in its London office.
Vom Scheidt Brings His Industry Expertise
The new chief product officer is a professional with over three decades of experience in the financial services sector. Vom Scheidt has focused particularly on foreign exchange and has held positions at several major brokers and international banks.
At OANDA, he will supervise the development of a solid product strategy to improve the customer experience and contribute to the company's growth plans.
Previously, vom Scheidt worked at Saxo Bank for eleven years, holding various positions, such as chief operating officer (COO) of the Options division, director, COO and deputy head of the Foreign Exchange division, executive director and COO of Markets business, and global head of Foreign Exchange.
Before that, OANDA's new executive worked for banking giants like Deutsche Bank and Commerzbank. Besides, he also worked for financial services firms, such as FNX Limited and GFI Group, among others.
Vom Scheidt commented on his appointment:
Over the years, OANDA has earned a reputation for combining state-of-the-art technology with a unique customer-focused approach, offering access to an award-winning trading platform, advanced charting applications, technical analysis, open order books, and economic overlays that provide greater clarity over the markets. As such, I very much look forward to building on the foundations of this approach and defining how our product strategy can further help our clients succeed.
Tim Howkins, chairman of the board at OANDA, expressed the company's excitement to welcome vom Scheidt to the company.
OANDA Aims Tighter Spreads
At the end of May, OANDA partnered with the Fields Institute for Research in Mathematical Sciences to develop methods to cut trading costs during increased volatility. The collaboration will see the two entities trying to release more accurate Forex volatility forecasts, allowing OANDA to better mitigate risks. Ultimately, this will result in tighter spreads for platform users.
The two entities have already conducted the first phase of the collaboration, which focused on the connection between volatility, market events, and fluctuations in volume. The
Currently, OANDA is extending its relationship with the Fields Institute by partnering with Sebastian Jaimungal of the University of Toronto and Matheus Grasselli and Thomas Hurd of McMaster University. The goal is to develop a new Systemic Risk Analytics lab under the Institute's Centre for Quantitative Analysis and Modelling (Fields-CQAM).
Huaxiong Huang, Director of CQAM, commented:
Fields-CQAM collaborates with innovative companies to utilize mathematical research to benefit the private and public sectors. As such, we are pleased that OANDA will join the Fields family and play a significant role in promoting advanced research and training at CQAM.
Meet The Author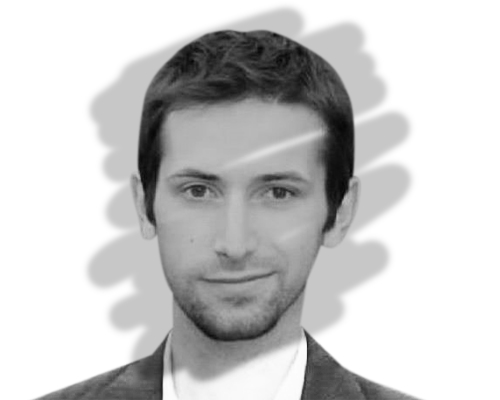 Anatol Antonovici
Senior Reporter
Anatol has been writing for our news site for a year and is the newest member of our team. While he's new to us, he's certainly not new to trading with over 10 years' experience being a professional financial journalist and working in the markets.
Investing News


Dec 10th, 2020 - 3:29 PM (GMT)


Oct 13th, 2020 - 3:56 PM (GMT)


Oct 7th, 2020 - 3:46 PM (GMT)
Related Pages