CME Group Reports Lower FX Trading Volume
Mar 6th, 2019 - 5:40 PM (GMT)
Category - Forex News
35

Views Today
Chicago-based CME Group, which operates an options and futures exchange among others, reported its trading volumes for February 2019, according to which the average daily volume (ADV) for the month was 19 million contracts. Compared to January, the indicator rose 7%, but in annual terms, it fell 30%. In February of last year, the ADV figure hit a record 27.3 million contracts.
CME is the world's largest futures and options exchange operator by market capitalisation. It allows investors to trade futures and options contracts for a wide range of assets, such as US stocks, commodities (soybeans, wheat, crude oil), and Bitcoin.
Forex Trading Volumes
When analysing the total Forex volume in February of this year, the average number of contracts was 762,000 per day, which is 30% below the figure recorded in the same month of 2018.
Despite the poor performance in the foreign exchange trading through CME's platforms, February saw a record number of Offshore Chinese Yuan futures traded on the 11th day of the month, at 5,800 contracts.
In February, the trading volume related to agricultural commodities averaged at 1.7 million contracts per day, which is down 13% year-on-year (y/y). As with the Forex market, there were some highlights in spite of the generally disappointing results. For example, corn options saw their ADV figure jumping 32% y/y to hit 100,000 contracts. Elsewhere, the ADV indicator for wheat options rose 23% in annual terms, to 45,000 contracts.
Bitcoin Futures See Increased Volume
In mid-February, CME Group hinted that Bitcoin futures would see a record volume for the first quarter of 2019. The exchange operator launched its Bitcoin futures contracts in December 2017, contributing to the bullish sentiment of the cryptocurrency, which hit a record price of about $20,000 at that time.
In an executive note viewed by The Block, CME stated that February 19 saw a record volume for Bitcoin futures. The letter reads:
Yesterday (Feb 19th) set a new record with 18,338 contracts traded. This is equivalent to 91,690 bitcoin or $360MN. Q1 2019 is off to a strong start, ADV has improved to 4,630 contracts (23,150 equivalent bitcoin), up ~13% from Q4 2018 while [open interest] rose to 4,076 contracts, an improvement of 21.5% over Q4 2018.
Besides, the note makes reference to the dynamics in the number of company's clients. Since December 2017, CME has had more than 2,100 accounts trading Bitcoin futures, and 30 unique entities have cleared the contract. The exchange operator says that more institutional investors are showing interest in Bitcoin.
Institutional interest has gradually risen and the number of LOIHs (Large Open Interest Holders) has been holding steady around 43 holders since November. A LOIH is an entity that holds at least 25 BTC contracts.
Trading Halted For Hours on February 26
Last week on Tuesday, the electronic trading across CME's platform halted for several hours because of some technical problems. The trading resumed late in the evening. The issues were first spotted at 7:39 PM Eastern Time. In about 30 minutes, trading across all markets was stopped. Elsewhere, the glitch affected trading on Comex, Nymex, and the CBOT.
As FactSet found out, traders couldn't see live quotes for e-mini S&P 500 futures for about three hours starting at 7.40 PM Eastern Time. These futures are regarded as the most liquid contracts related to the US stocks and are traded without stoppage.
CME announced that all its electronic markets resumed trading as at 10.45 Eastern Time and that it would cancel all "day and session orders" from Tuesday.
Meet The Author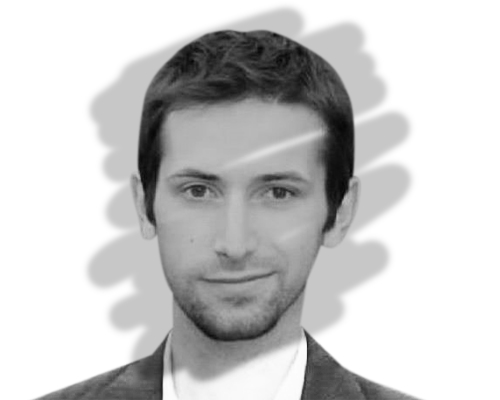 Anatol Antonovici
Senior Reporter
Anatol has been writing for our news site for a year and is the newest member of our team. While he's new to us, he's certainly not new to trading with over 10 years' experience being a professional financial journalist and working in the markets.
Investing News


Dec 10th, 2020 - 3:29 PM (GMT)


Oct 13th, 2020 - 3:56 PM (GMT)


Oct 7th, 2020 - 3:46 PM (GMT)
Related Pages