Dukascopy Extends List of Tokens in Dukascash Family
Jul 5th, 2019 - 3:58 PM (GMT)
Category - Forex News
36

Views Today
Swiss-based foreign exchange bank Dukascopy is expanding the ecosystem of its recently launched stablecoin project called Dukacash. The coin was initially available through three different tickers, with each token being backed by the USD, the euro, and Swiss Franc.
On July 3, Dukascash added five more underlying currencies. The new tokens are CNY+, GBP+, JPY+, MXN+ and RUB+, which are backed by Chinese Yuan, British Pound, Japanese Yen, Mexican Peso, and Russian Ruble, respectively.
What is Dukascash?
At the end of last month, Dukascopy launched the stablecoin project Dukascash, which, as the broker claimed, represented three different tokens pegged to EUR, USD, and CHF. Thus, the concept resembles a family of stablecoins rather than a single coin. The project has its own website and whitepaper.
The introduction of Dukascash comes several months after the Swiss broker launched its first stablecoin called Dukascoin, which is an ERC20 token acting as a reward for using its Connect 911 messenger and related MCA accounts.
The purpose of Dukascash, which are also ERC20 tokens, is to improve the use of Dukascopy-issued payment tokens within the blockchain network. The broker aims to expand the range of Dukascash family to 23 tokens. Their fiat equivalents are now listed as base currencies in the clients' accounts.
Dukascash is currently in public testing phase in which the size of the minimum transaction is 1,000 tokens. The company didn't decide how long the testing process would go on.
Dukascash coins can be traded against Dukascoins or their fiat equivalents deposited by users who want to buy the stablecoin. Each token from the family is pegged to their fiat counterpart with the ratio of 1:1.
Dukascopy to Provide Custody Solution For Dukascash
The Forex broker said in its whitepaper that it would release Dukascash worth about CHF 10 million in tranches, and will potentially issue more based on client demand.
The whitepaper reads:
The initial Dukascash tokens tranches of roughly CHF 10 million or equivalent in each base currency will be issued and initially kept by the Bank as "unreleased" tokens. Additional Dukascash tokens will be issued in tranches, depending upon client demand. Small portions (up to CHF 100'000) of unreleased Dukascash tokens will then be released in favour of the Bank to enable it to sell Dukascash tokens to clients.
At the initial stage, the bank doesn't provide customers with a custody service. However, in the future, Dukascopy plans to add the service while accepting Dukascash from clients as payment for its services.
Meet The Author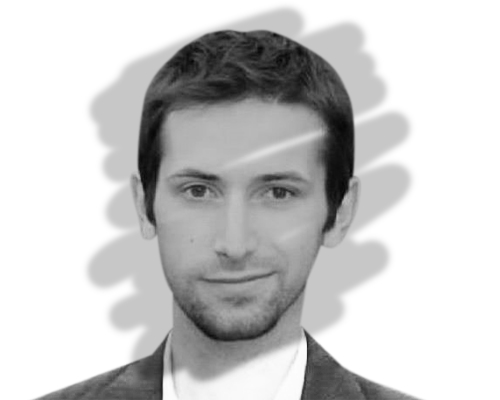 Anatol Antonovici
Senior Reporter
Anatol has been writing for our news site for a year and is the newest member of our team. While he's new to us, he's certainly not new to trading with over 10 years' experience being a professional financial journalist and working in the markets.
Investing News


Dec 10th, 2020 - 3:29 PM (GMT)


Oct 13th, 2020 - 3:56 PM (GMT)


Oct 7th, 2020 - 3:46 PM (GMT)
Related Pages