Top Rated Stocks Sites
Risk Warning
/
Ad Disclosure
Risk Warning: The products offered by the companies listed on this website carry a high level of risk and can result in the loss of all your funds. You should never risk money that you cannot afford to lose.
Ad Disclosure: Some of the links that you will find on this website are advertisements for which we do receive financial gain for referring new customers.
Various Types of Platform

Advances in technology have allowed us to trade online since the early 2000s and today there is a whole array of ways you can use a trading platform to do this. As if that was not confusing enough in itself, the majority of stockbroker's platforms are custom-built, with equally unique mobile apps requiring a level of competency to use them to their best advantage.
Website Based Platforms
You will see that many brokers offer a web-based platform, which means that you use the platform in a browser window rather than having to download and install any software. An example of one of the most popular versions is cTrader, but unfortunately, that particular platform is only suitable for CFD stock trading and cannot be used for traditional stock investment trading.
Downloadable Software
If you use downloadable software, you will need to install the trading platform on your PC or Mac. Before doing so, you must ensure the machine has a suitable operating system as well as sufficient disk space and processing power to run it. Metatrader MT4 and MT5 platforms are currently the two most popular downloadable types, but again, are unsuited to this type of stock trading.
Mobile Specific Apps
When mobile devices started to become more popular and catch up with fixed devices both in terms of adult usage and their capabilities for Internet use, apps for every purpose quickly emerged. Generally speaking, stockbrokers have custom-designed platforms specific for a purpose, with mobile apps to match, suited to many types and sizes of mobile devices. Most are fairly power-hungry, so check yours is up to the job before downloading.
Bespoke In-House Platforms
Because the generic platforms you may already have experienced are not suitable for traditional stock trading, stockbrokers usually have purpose-built bespoke versions. These vary quite a bit in terms of their level of functionality, learnability and the number of tools that are included but are usually more than acceptable for the average retail stock trader.
Platform User Tips
Todays Top Traders
| | | | |
| --- | --- | --- | --- |
| Trader | Broker | Asset | Profit |
Try to find a stockbroker that offers a 'demo/simulation account' opportunity for new clients as this will give you valuable experience in using the broker's platform and finding out if it is truly suited to your needs. The term 'simulation' account is open to interpretation by stockbrokers, with variations from low feature versions of the platforms through to complex digital full products.
However, it is worth bearing in mind, that stockbrokers tend to offer a less-comprehensive version of their platforms in a simulated situation than you would expect from a 'live' version. Some are time-limited, whilst others may feature fewer assets or use only historical data rather than a portrayal of stock prices in 'real-time'.
Whatever the format, simulation trading is still a valuable opportunity on many levels. Alongside experiencing how stockbrokers work, you will have the chance to try out a variety of strategies, experiment with signals or indicators and to learn from your mistakes without risking your own money. On that note, always use your virtual investment fund as carefully as you would your real cash.
Platform Pros and Cons
As we have already discussed, stockbrokers are a different breed to the brokers who offer other trading opportunities like Forex, binary options or CFDs. For those types of asset, the familiar, generic type of platform is usually more than sufficient for all but professional-level trading. So far, no software developer has approached the stock trading world with a suitable platform, meaning that stockbrokers have been forced to commission bespoke versions.
Whilst this is not too much of a problem for those of you who are quick to grasp how new software works, for others, they may find a steep learning curve ahead. Also, some stockbrokers charge a subscription fee for using their platform, so bear in mind that if you are only intending to make a moderate number of trades per month, this will quickly eat into your budget.
Here are a few of the things to bear in mind when you move on to looking at a shortlist of brokers and their platforms:
Avoid brokers that charge a fee for using their platform
Be honest about your level of technological knowledge
Choose the platform that will work best with your intended level of trading
Never overlook the importance of educational 'extras' on a platform
Seek out platforms with charts, indicators and updates included
A broker's trading platform is one aspect that we look at in particular detail when we complete our stockbroker reviews, so please feel free to browse them if you are at all unsure on this subject.
All of our review panellists are experienced traders in their own right and we ask them to check out every nut and bolt of a stockbroker's operation.
How We Rate Platforms
Finding the right broker for stock trading is not an easy process and it can easily become a long and arduous one, especially if you are new to this particular market. There are a lot of factors you must take account of before you make a choice and that is where our in-depth reviews will help you a great deal.
All of our review panellists are experienced traders in their own right and we ask them to check out every nut and bolt of a stockbroker's operation before they are added to our recommended list. As we have already explained, the trading platform you will be working with is a major consideration, but there are numerous other aspects that we look at too.
As many of you reading this guide may be new to this type of trading, we like to see broker's who are happy to cater to the educational needs of less-experienced clients. As well as 'how-to' articles or videos about strategies, we also look for brokers who start at the beginning and provide useful tutorials relating to downloading, installing and using your trading platform.
Our Review Rating System (More Info)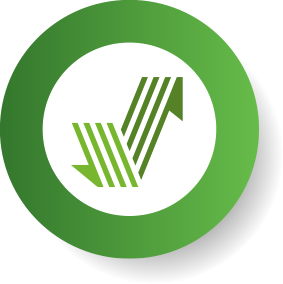 Account Types
Banking & Payouts
Bonuses & Promotions
Mobile Trading
Trade Types
Special Features
Customer Support
Expert Reviews
Meet The Author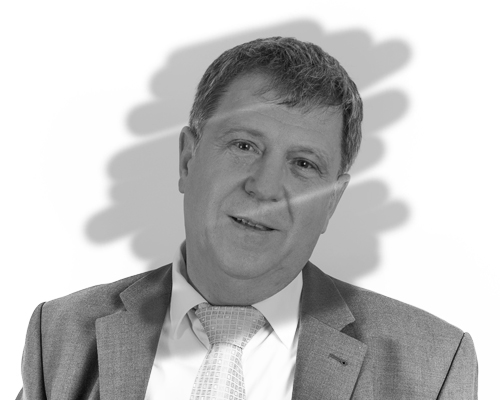 Alan Applegate
Investment Broker
Alan has worked as an investment broker who helps businesses find investors to fund their projects and operations. He's now joined our team as an author for the site, and we believe his 25 years experience will be priceless to our readers.
Related Pages
Investing News


Dec 10th, 2020 - 3:29 PM (GMT)


Dec 9th, 2020 - 4:48 PM (GMT)


Dec 9th, 2020 - 4:47 PM (GMT)