SGX Buys Stake in FX Trading Platform BidFX
Apr 4th, 2019 - 9:22 AM (GMT)
Category - Forex News
35

Views Today
Singapore Exchange (SGX), an investment holding company and multi-asset bourse, purchased a 20% stake in BidFX, a London-based Forex trading platform operator. The deal cost the Singapore-based firm $25 million, with the possibility to acquire a majority stake at a later date.
SGX Plans to Expand
The rationale behind SGX's move is to use this strategic investment as part of a broader goal to expand its asset classes. On the other side, BidFX, a subsidiary of New York-based TradingScreen, plans to use the funds to grow in size and improve its services offered to institutional investors. The company intends to expand in Singapore and open new centres in Tokyo, Sydney, and Hong Kong. Currently, BidFX has offices in London, New York, and Singapore.
SGX CEO Loh Boon Chye will join BidFX's Board of Directors. He commented:
Forex is one of our key growth pillars and we are excited to strengthen our service proposition to the market. With this investment, we have an opportunity to offer our suite of Asian FX futures alongside the over-the-counter (OTC) products offered on the BidFX platform, bringing together both pools of liquidity. We are confident that over time, they will establish themselves as a global e-FX platform and complement our fast-growing FX business.
SGX's range of equities, commodities, and FX derivative products has contributed to the company's earnings growth despite the moderate performance of its cash equities unit.
The stock price of SGX has demonstrated an impressive bullish rally since the start of 2019. However, a steep correction in March cut a significant part of the gains. The acquisition news has had a positive impact so far, with SGX currently trading at 7.40 SGD against 7.26 on March 26.
Singapore is a top Forex hub in Asia and the third-largest in the world. The city is attracting massive trading volume driven by higher volatility in Asian and G10 fiat currencies.
BidFX Systems Limited was founded in 2017 as a division of TradingScreen, a company that offers a multi-asset execution and order management platform. It has served asset managers, hedge funds, and medium-sized banks. In 2018, BidFX hit $8.4 million in revenue and is currently expanding at a fast pace.
The company's CEO Jean-Philippe Malé said:
This capital investment enables us to enhance our expertise and products to deliver comprehensive FX trading coverage to market participants in one workflow management system.
Pierre Schroeder, CEO of TradingScreen, also provided comments on the acquisition by SGX, stating:
We've been incubating BidFX inside TradingScreen, with demand for the most sophisticated FX trading and workflow solutions expected to grow significantly in the coming years. This investment strengthens BidFX's leadership status across the global financial markets ecosystem.
SGX Has a New Rival
Singapore Exchange is forced to widen its market and asset classes also because it recently found a new competitor in the face of Hong Kong Exchanges & Clearing (HKEX), the parent company of Hong Kong's stock exchange. HKEX announced in mid-March that it reached an agreement with index provider MSCI Inc. to launch the trading of derivate contracts related to Chinese-listed stocks. The Chinese equity futures will allow investors to access China's $7 trillion stock market through a new channel, with SGX holding the offshore monopoly to such products for over a decade.
SGX has accounted for the highest volume of FTSE China A50 derivative contract traded offshore. The company might lose dominance once HKEX starts trading. Citigroup analysts downgraded SGX's stock price to sell from neutral.
Nonetheless, SGX acted as if it wasn't bothered by the HKEX's move. The company stated:
We welcome steps to support China's internationalization and increasing investor access to Asia's most important emerging market. SGX market participants will benefit from an even larger liquidity pool for our suite of China equity derivatives, as the interaction of different trading venues will create more flows.
Meet The Author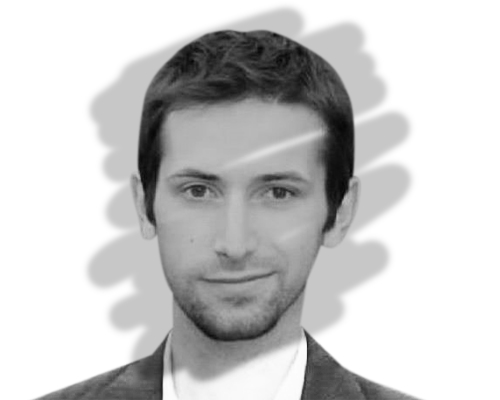 Anatol Antonovici
Senior Reporter
Anatol has been writing for our news site for a year and is the newest member of our team. While he's new to us, he's certainly not new to trading with over 10 years' experience being a professional financial journalist and working in the markets.
Investing News


Dec 10th, 2020 - 3:29 PM (GMT)


Oct 13th, 2020 - 3:56 PM (GMT)


Oct 7th, 2020 - 3:46 PM (GMT)
Related Pages