Cboe Worst FX Monthly ADV in 2 Years
May 3rd, 2019 - 11:17 AM (GMT)
Category - Forex News
39

Views Today
Chicago-based Cboe, which operates the largest options exchange in the US, reported that April had seen the lowest monthly average daily volume (ADV) since August 2017. The decline comes after healthy results in March. Elsewhere, CME Group, which operates an options and futures exchange, noted the third-largest quarterly volume figure in history.
Cboe FX Volume Impacted by Holidays
Last month, spot Forex trading volume on the exchange was $693.2 billion, which down 14.4% compared to $809.5 billion recorded in March. It's worth mentioning that March was an outstanding month in terms of performance, hitting the highest volume since October 2018.
However, when compared to April 2018, when Cboe's FX spot trading volume was $763 billion, last month's volume was still down 9.1%.
The ADV figure was even more disappointing. In April of this year, the indicator declined to $31.5 billion, which is the lowest monthly ADV in almost two years. The figure is down 18.3% from March's ADV, and down 13.3% compared to the same period of last year.
Last month, April 24 was the day that saw the highest Forex trading volume, at $44.3 billion. On the other end, the lowest daily trading volume was on April 19, at $3.3 billion.
Naturally, the most traded Forex pair was EUR/USD, which accounted for over 22% of the trading volume. USD/JPY, AUD/USD, and GBP/USD come next.
On May 3, Cboe will release its financial results for the first quarter of this year.
CME Performs Well in Q1 2019
Cboe's main competitor, CME, reported exceptional results in the first quarter of this year. The performance is surprising considering the low volatility levels in the global markets. Thus, during the last quarter, the ADV was 18.6 million contracts, still down from a record first-quarter of 2018.
CME's Forex figures were weak, as the ADV for Forex instruments was 885,000 contracts, which is down 6.4% compared to Q4 of 2018 and down 19.5% year on year.
CME Group Chairman and CEO Terry Duffy commented on the results:
Despite low levels of volatility in several product areas, we delivered our third-highest quarterly volume in our history during the first quarter, driven by continued product innovation and a growing proportion of our volume from customers outside the US.
He added.
In addition, we continue to focus on the NEX integration and have been heavily engaged with clients about our expanded offerings. Lastly, our expense control remained solid during the first quarter of 2019.
In the first quarter, CME Group reported revenue of $1.2 billion, which is up 6.3% compared to the previous quarter. Operating income for the same period was $631 million, down 14.8% against Q4 2018. Net income was $497 million and diluted earnings per share (EPS) were $1.39.
CME also released its results for April 2019. Thus, last month, the derivatives market operator saw ADV of 15.7 million contracts, down from April 2018, when the figure was 17 million. Other key findings include:
Forex volume averaged 747,000 contracts per day, which is down 10% compared to April 2018
EUR/USD options totalled 1.4 million contracts per day, up 17%
AUD/USD futures and options ADV rose 1% to 99,000 contracts
CHF/USD futures and options ADV increased by 2% to 25,000 contracts
US Treasury futures and options ADV added 7% to 3.9 million contracts
Weekly Treasury options ADV were up 69% to 184,000 contracts
Fed Fund futures ADV increased by 32% to 287,000 contracts
Meet The Author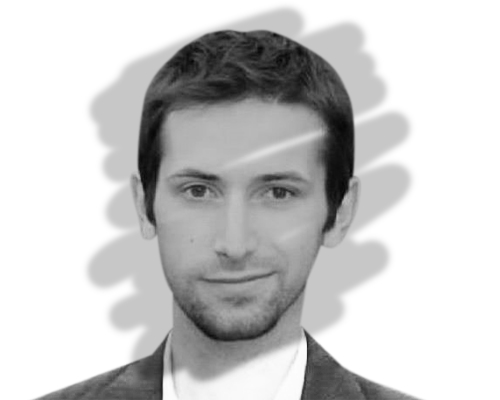 Anatol Antonovici
Senior Reporter
Anatol has been writing for our news site for a year and is the newest member of our team. While he's new to us, he's certainly not new to trading with over 10 years' experience being a professional financial journalist and working in the markets.
Investing News


Dec 10th, 2020 - 3:29 PM (GMT)


Oct 13th, 2020 - 3:56 PM (GMT)


Oct 7th, 2020 - 3:46 PM (GMT)
Related Pages