CLS Group, Saxo Bank Saw Weak FX Trading Volumes in May
Jun 12th, 2019 - 9:17 AM (GMT)
Category - Forex News
33

Views Today
On Monday, Danish Saxo Bank and US-based CLS Group reported weak Forex trading volumes in May, which slightly contradicts the general trend. Other brokers, investment banks, and trading platform providers noted an increase in Forex trading volume last month after a difficult April.
CLS Sees May Volumes Declining by 0.6%
CLS Group, the New York-based company that offers risk mitigation and settlement solution for Forex dealers and institutions, said on Monday that the average daily traded volume (ADV) submitted by its customers declined in May to $1.62 trillion, which is down 0.6% compared to April.
The indicator comprises three types of Forex-related contracts: swap, spot, and forward. Swap contracts got the highest ADV figures last month despite a decline from the April levels, to $1.125 trillion, with spot contracts accounting for $0.4 trillion.
The average daily swap Forex volume was down both in monthly and annual terms. The indicator fell 5.3% compared to the same period of 2018, when CLS Group announced an ADV of $1.188 trillion.
On the other side, spot Forex-related ADV submitted to CLS noted an 11.9% increase in May compared to April's ADV at $360 billion. Nonetheless, year-on-year, spot FX volume declined in May by 20.5% compared to the same period of 2018, when the company recorded a spot FX ADV of $507 billion.
As for forward Forex contracts, the ADV submitted to CLS last month was $92 million, which is lower both in monthly and annual terms, by 3.2% and 6.1%, respectively.
On a side note, we reported last month that CLS Group had appointed Marc Bayle de Jessé as the company's new CEO. Bayle is leaving the European Central Bank (ECB) for the new position.
Saxo Bank's FX Volumes Affected by Low Volatility, Regulatory Changes
Saxo Bank, which provides retail traders with a wide range of asset classes, published its financial results for last month. The company is still experiencing moderate trading volumes amid low volatility in the Forex markets.
In May, Saxo Bank's Forex trading volume was $143.9 billion, which is higher than April's $123.2 billion but lower than $158.6 billion recorded in March. The May reading translates into a volume of $7.2 billion per day on average, which is the second-best figure year-to-date after March. In May 2018, the retail broker said that its traders had contributed with $12.3 billion per day on average in the Forex market, which is significantly higher than any month of this year.
When analysing May in the context of the whole year, we can conclude that it was an average month, with higher trading volumes in the Forex markets than in February and April. However, year-on-year, the results were much more disappointing. In the same period of last year, Saxo Bank reported Forex trading volumes at $283.4 billion.
While Forex trading volumes are heavily affected by the low volatility and regulatory changes in the European Union (EU), the equities markets helped Saxo Bank part of the losses. The broker said that it had handled $76.6 billion in its equities markets in May, which is the highest volume figure since the start of the year. The second best figure year-to-date in terms of equities was recorded in March, at $50.7 billion.
Commodities trading improved as well, as Saxi Bank reported a total volume of $32.5 billion in May, also the highest reading since the start of 2019.
Bonds trading volumes mirrored the trend of the Forex market. Last month, Saxo Bank recorded fixed income volumes at $5.7 billion with a daily average of $300 million. The figure is higher than the previous month but lower than in March.
Meet The Author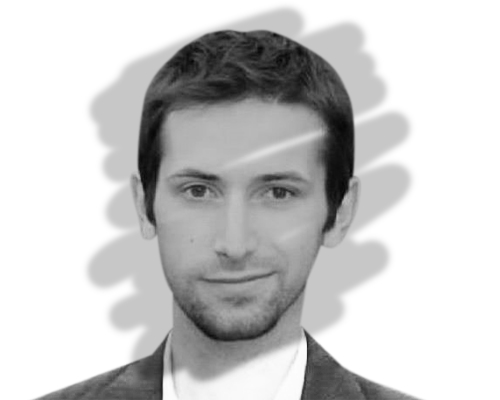 Anatol Antonovici
Senior Reporter
Anatol has been writing for our news site for a year and is the newest member of our team. While he's new to us, he's certainly not new to trading with over 10 years' experience being a professional financial journalist and working in the markets.
Investing News


Dec 10th, 2020 - 3:29 PM (GMT)


Oct 13th, 2020 - 3:56 PM (GMT)


Oct 7th, 2020 - 3:46 PM (GMT)
Related Pages