FX Settler CLS Group Appoints New CEO
May 30th, 2019 - 8:46 AM (GMT)
Category - Forex News
39

Views Today
US-based CLS Group, a company that offers risk mitigation and settlement services for Forex dealers and firms, announced on Wednesday that it had named Marc Bayle de Jessé as its new Chief Executive Officer (CEO).
Bayle is about to leave his current position at the European Central Bank (ECB), where he is Director General at the bank's Market Infrastructure and Payments and Chairperson of the Market Infrastructure Board.
Bayle Brings Valuable Experience
Bayle joined the ECB in 1997, and he has held several senior positions at the bank since then. Notably, he was Chairman of the European System of Central Banks Market Infrastructure and Payments Committee, and member of the BIS Committee for Payments and Market Infrastructure, where he had a leading role at developing regulations and European standards for financial market infrastructures.
Prior to working at the ECB, Bayle held the position of Senior Advisor in the General Secretariat at French central securities depository Sicovam SA, which is now under the Euroclear Group.
Bayle is welcomed at the CLS Group as he brings a massive experience in global market infrastructure and payments. In his new position, he will be tasked with developing and implementing policies in market infrastructure and payments, which is especially relevant under today's challenges of digitalisation, globalisation, and cyber threat.
CLS's previous CEO was David Puth, which resigned from his role in September 2018. The company has been led by interim CEO Kenneth Harvey since then. Bayle will replace Harvey starting from December 2 of this year.
Chairman and Interim CEO Kenneth Harvey commented on Bayle's appointment:
Having spent 22 years at the ECB, Marc has played a central role in revolutionizing Europe's settlement infrastructure. I believe he is extremely well placed to lead CLS and maintain and grow our unique position at the center of the FX market. His extensive experience with central banks and market participants will help ensure we continue to respond to the needs of the industry, enhancing and developing our risk mitigation solutions.
On the other side, Bayle noted CLS' strategic position in the Forex industry. He said:
As a leading global market infrastructure provider, CLS plays a crucial systemic risk-mitigation role in the FX industry. I am looking forward to ensuring the organization continues to deliver the highest level of service to its clients and shareholders, as well as further expanding its capabilities as a trusted market solutions provider.
CLS Has 4 New Directors
Last week, CLS Group announced that it had added four new directors to its Board of Directors during the Annual General Meeting on May 7, 2019. The new additions are:
Vidya Bittiand – she is the General Manager for Risk Analytics & Insights at Westpac Banking Corporation. Previously, Bittiand held several roles at ANZ Banking Group Limited.
Sheryl Kennedy – she was CEO of Promontory Financial Group Canada until last year. She worked as Deputy Governor for the Bank of Canada from 1994 to 2008.
Edward Sterba – he is the Senior Executive Partner in the Gartner's Global Enterprise Account Division. Previously, Mr Sterba was CIO of OneMain Financial, a subsidiary of Citigroup Company, and CTO of HSBC.
Eddie Wen – he is Global Head of Digital Markets of JPMorgan and a Managing Director of the bank's Markets business.
Currently, the CLS Board now includes 23 directors in total, 6 of whom have the position as Outside (or Independent) Directors.
Meet The Author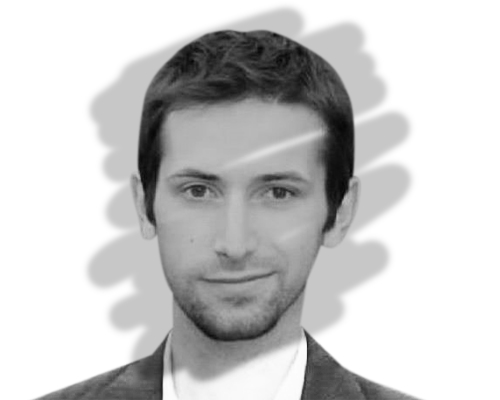 Anatol Antonovici
Senior Reporter
Anatol has been writing for our news site for a year and is the newest member of our team. While he's new to us, he's certainly not new to trading with over 10 years' experience being a professional financial journalist and working in the markets.
Investing News


Dec 10th, 2020 - 3:29 PM (GMT)


Oct 13th, 2020 - 3:56 PM (GMT)


Oct 7th, 2020 - 3:46 PM (GMT)
Related Pages