Updated Sep, 2020
241

Views Today
Whether a beginner or seasoned pro, you will already be aware that modern trading techniques rely heavily on the use of digital devices and online trading platforms. What you may not know is that the signals and indicators you possibly take for granted are far from being a modern concept. Their use can be traced as far back as the 17th century.
When you first enter the world of stock trading, you will find that the terms signals and indicators are often used interchangeably, but there is a subtle difference between the two. Signals are used to trigger a trading action, that is to either buy or sell. Conversely, indicators consist of mathematical equations designed to highlight changes in the market.
You may find that the stockbroker of your choice provides a perfectly adequate selection of signals and indicators for your needs, but others will actively encourage you to import your own. If that sounds confusing, this is where we can help you out. Our in-depth broker reviews cover this most vital part of the stock trading world.
In this article, you will learn:
The difference between signals and indicators
Which indicators are vital to all stock traders
How to pick a service that matches your needs
Top 3 United States Websites
Updated November, 2020
Risk Warning
/
Ad Disclosure
Risk Warning: The products offered by the companies listed on this website carry a high level of risk and can result in the loss of all your funds. You should never risk money that you cannot afford to lose.
Ad Disclosure: Some of the links that you will find on this website are advertisements for which we do receive financial gain for referring new customers.
Types of Signals Services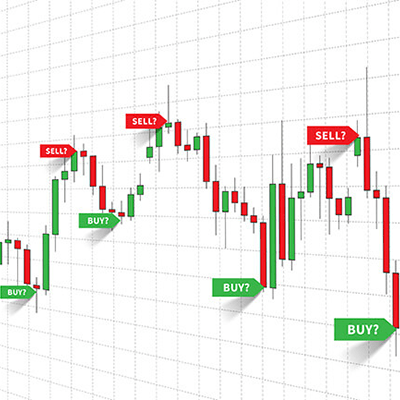 There are two important things to remember about trading signals. Firstly, they are not infallible and most will come with a warning about accuracy and using them at your own risk. Secondly, you must use them as a tool to complement a personal trading strategy, not as a replacement.
Basic Signals
Trading signals use a combination of inputs taken from different disciplines, but not necessarily in equal measures. The biggest component of these is technical analysis, which focuses on historical data, such as how supply and demand have previously affected the price and volatility of an asset. Other parts are covered equally by quantitative and fundamental analysis, which are based on the facts and figures specific to the asset itself.
Free Signals
With the amount of access to the Internet, it is no longer necessary to pay for signals services. Many modern brokers woo clients by offering them free signals as a trading 'perk'. Others provide access to copy trading, which is great for new traders, but perhaps not the ideal scenario for those of you who already have their own strategies. There are also multiple free signals services advertised online, but beware, whilst some of these are excellent, some are not worth the effort of downloading them.
Signals Software
Not all software is equal and signals software is no exception to that fact. You will find plenty of choices available, but finding the right program, which fits seamlessly with your trading style can prove a bit more tricky. Depending on the diversity of your portfolio, you may need more than one piece of software to cover all angles, but there is always the potential for a more professional approach by using an investor services package.
Signals Education
You will see if you take a look through our stock broker reviews that some do provide extensive trader education opportunities. Even if the ideal broker for you does not have this facility, the Internet provides thousands of tutorials on virtually every aspect of trading, including how to use indicators and signals for different purposes and even how to code your own.
Todays Top Traders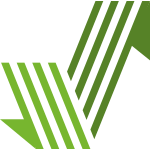 Hi! I'm Expert Investor.
I'll find you an awesome stocks site in seconds. Ready to go?
How Signals And Indicators Work
As we have already mentioned briefly, signals and indicators are two different concepts, although designed to work in conjunction with one another. Signals and indicators are sometimes compared to trading robots, however robots are a very different trading tool. Put into very simple terms, indicators are tools you can set up and use for your trading research. A technical indicator is fundamentally an algorithm designed to recognise certain trends and it can be used for any asset(s) with sufficient historical data available.
It is common practice for stock traders to use a combination of different technical indicators simultaneously to gain the best overall technical analysis possible. It is quite likely you will already be familiar with the names of some indicators, even if you do not know at this stage exactly what they do. Common examples are Bollinger Bands, which are called overlays and the RSI (Relative Strength Index), which is an oscillator.
Signals, on the other hand, are used to highlight a potential trading opportunity, based on the information supplied by your indicators. Some more sophisticated signalling software will automatically order trades, but until you have observed that all of your software is operating at its optimum, it is better to make the final decision to buy or sell based on your own judgment.
Expert Reviews
Benefits of Using Signals
Signals and indicators are only useful when they are implemented by following a robust trading strategy, which you must keep sight of at all times. Always be ready to adjust the software if the signals you are receiving become conflicting. For example, if you were to receive a 'buy' signal based one parameter and a 'sell' signal from another simultaneously, then something is not quite right!
There is undoubtedly a vast array of indicator software out there to choose from, with many different functionalities. Not all of them will have a purpose for you, but the list below comprises a few we feel are 'essentials' for the majority of stock traders:
Moving average (MA)
Average directional index
Standard deviation
Bollinger bands
Relative strength index (RSI)
Fibonacci retracement
Exponential moving average (EMA)
Stochastic oscillator
Moving average convergence divergence (MACD)
Ichimoku cloud
To complement your indicators, you will also need to create signals to inform you when your parameters are met and this is where your trading strategy gains importance.
Ideally, you want to achieve a signal that alerts you to ideal market conditions, so a signal working in conjunction with a MA indicator could let you know when prices rise or fall beyond the usual daily highs or lows. A volume surge alert will give you a 'heads-up' for impending market volatility, perhaps one which has come about due to a global economic announcement. Another option you may wish to consider is sentiment extremes as it is often the case that actions (or reactions) of other traders will cause a change even before the market fully reacts to it.
This is the point where we hope to assist you in your choice.
Trending Pages
How we Rate Providers
Stockbrokers are an entirely different kettle of fish to other types of retail trading brokers you may have come across. Firstly, many operate as financial institutes, allied with specific top-ranking banks and providing banking, savings and pensions for their clients, as well as looking after their stock investments. If you intend trading stocks, you will likely have a substantial sum of money invested, potentially for lengthy periods, so finding the right broker is vital.
This is the point where we hope to assist you in your choice. Our experienced panel of reviewers look at every aspect of a broker's business and to make it onto our recommended list, it has to tick all of the right boxes. Many brokers will try to steer clients towards a fully-managed account, but we always look for those who maintain flexibility and allow clients as much or as little direct involvement as they want.
We also seek out stockbrokers who provide some useful and current educational material for clients, along with extensive FAQs and a top-class customer support team in place. The trading platforms most stockbrokers have are not generic, with the majority opting for bespoke versions. Whilst these represent the ideal for this type of trading, they could also represent an unreasonable challenge for some of you, so we always check that a broker's platform does have some level of intuitiveness about it, as we are not all technical geniuses.
Our Rating System (More Info)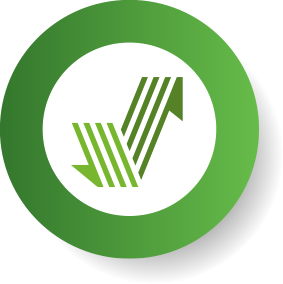 Account Types
Banking & Payouts
Bonuses & Promotions
Mobile Trading
Trade Types
Special Features
Customer Support
#1 United States Website
Risk Warning
/
Ad Disclosure
Risk Warning: The products offered by the companies listed on this website carry a high level of risk and can result in the loss of all your funds. You should never risk money that you cannot afford to lose.
Ad Disclosure: Some of the links that you will find on this website are advertisements for which we do receive financial gain for referring new customers.
Meet The Author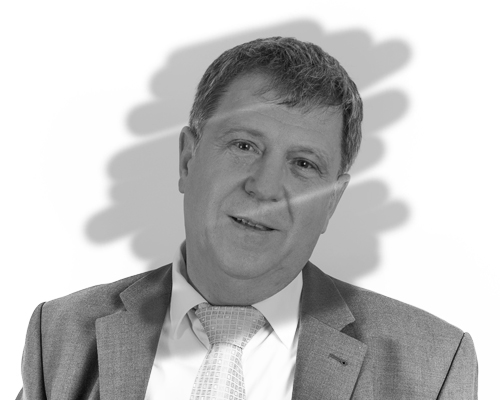 Alan Applegate
Investment Broker
Alan has worked as an investment broker who helps businesses find investors to fund their projects and operations. He's now joined our team as an author for the site, and we believe his 25 years experience will be priceless to our readers.
Related Pages