Citigroup to Set up Forex Trading Platform in Singapore
Mar 14th, 2019 - 12:44 PM (GMT)
Category - Forex News
35

Views Today
US-based bank Citigroup will soon launch an electronic Forex and pricing platform in Singapore, Bloomberg reports, citing a statement released on Monday. Thus, the banking giant will join UBS AG, which currently operates a foreign exchange trading system in the city.
Singapore to Become an Important Center For Citi
Citi's move will contribute to higher liquidity in Singapore, Asia's largest Forex hub. After the launch, Singapore will become the fourth Forex trading center for the US bank, which has previously developed similar systems in New York, Tokyo, and London.
Stuart Staley, head of markets and securities services for the Asia Pacific, commented:
The expansion of our FX trading engine will also lead to a vast improvement in latency for our clients in Singapore and across much of Asia Pacific, who prior to this would connect via Tokyo or one of our trading engines outside of the region.
The platform is expected to be launched by the end of this year. It will support 23 spot currencies, including the ones used in the Group of Ten (US, UK, Canada, Japan, Germany, Italy, Belgium, France, Sweden, Netherlands, and Switzerland). Besides, the bank will add 13 deliverable emerging-market currencies.
The trading engine will be developed exclusively by Citigroup and will incorporate a pricing and hedging algorithm built in-house. Besides Forex pairs, clients will be able to trade commodities like gold and silver.
As mentioned, Citi's expansion is expected to bring more liquidity into Singapore's Forex market, which, according to the Bank for International Settlements, hit $517 billion in daily average trading volume as of 2016. The figure is way higher than the average daily volume recorded in Hong Kong, Japan or China.
A survey carried out by Euromoney Institutional Investor found out that Citi was the fifth-largest Forex trading company by market share as of 2018, with JPMorgan and UBS leading the top.
Citigroup to Cut Expenses
On Tuesday, Reuters reported that Citi had speed up its plan to reduce expenses this year, mainly by relying on the "simplification" of its business and improvements in the internal process, according to CFO Mark Mason, who answered questions at an investor conference.
When asked whether the company would find methods to cut expensive amid lower-than-expected revenues, he confirmed that the bank would accelerate the plan anyway. The CFO revealed that the bank's revenue for Q1 from fixed-income and equity trading would probably be lower than in 2018.
Citi Looking to Work With Marijuana Companies
Citigroup is thinking about working with marijuana companies in order to benefit from a market that is expected to be valued at $75 billion by 2030. While cannabis is still not legal in most of the US states, Citi wants to service companies operating in this industry, Business Insider reported on Monday.
People familiar with the matter said that Citi had recently analyzed its approach with pot firms, noting that its banking rivals are trying to benefit from the market's rapid expansion.
In the last few weeks, the bank executives discussed how it should service marijuana firms or clients who want a loan to invest in the cannabis market. One of the meetings earlier in 2019 involved Citi's chief risk officer Bradford Hu, global head of public affairs Ed Skyler, and James Forese, head of the bank's Institutional Clients Group, according to a source.
Meet The Author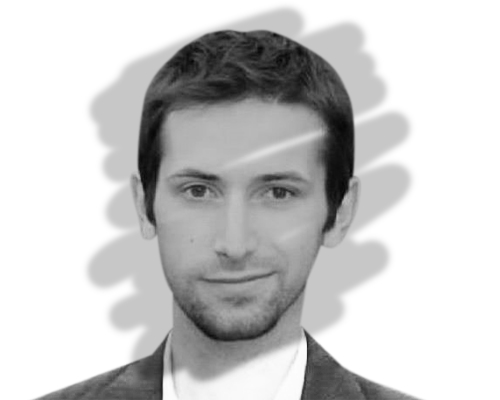 Anatol Antonovici
Senior Reporter
Anatol has been writing for our news site for a year and is the newest member of our team. While he's new to us, he's certainly not new to trading with over 10 years' experience being a professional financial journalist and working in the markets.
Investing News


Dec 10th, 2020 - 3:29 PM (GMT)


Oct 13th, 2020 - 3:56 PM (GMT)


Oct 7th, 2020 - 3:46 PM (GMT)
Related Pages