Trading Platform Software
Updated Apr, 2020
38

Views Today
As a day trader, the platform you work on is your most crucial tool. It is your daily workspace and its contents summarise your entire trading life. Therefore it is vital that you select the right one for the job and there are many to choose from. So how do you find the one that works for you?
All trading platforms will fulfil the basic needs of any trader: allowing you to view price data from the market of your choice and to execute trades based on that information. However, if you think of a platform like the operating system for a computer, you will be on the right track. You might like Linux, but it has its limitations and requires a certain level of specialist knowledge, but Windows, on the other hand, has features that make it intuitive.
Through the information in this guide, we hope to explain more about the various platforms you are likely to encounter and their suitability for your level of experience and style of trading. You can also peruse our reviews of the brokers we recommend, which will detail which platforms each broker offers, together with any additional software that is included.
In this article, you will learn:
How to decide which platform is the best
Any top features you should look out for
Tips for making the most of your platform
Various Types of Platforms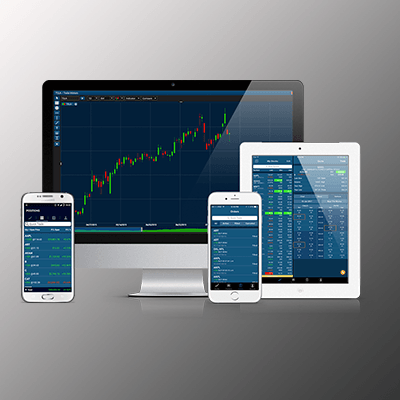 Since a reliable Internet service became widely available, the growth of online trading has increased tenfold and with it the number of online brokers. The majority of brokers offer both fixed and mobile platforms and below is a brief synopsis of those you are likely to encounter.
Website Based Platforms
The cTrader platform is produced by Spotware, a Cyprus-based software development company that specialises in trading platforms. Spotware has all of the bases covered and there are three versions of cTrader: web-based, PC/Mac download and mobile apps. This platform has earned a reputation for providing an easy-to-read interface, with multiple features included, making it ideal for many traders.
Downloadable Software
Two platforms that you will certainly encounter are the two versions of the Metaquotes-developed software: Metatrader 4 (MT4) and Metatrader 5 (MT5). The MT4 platform was developed over 15 years ago but is still one of the most popular for those whose preferred trading asset is the Forex markets. The alternative is MT5 which is a multi-asset platform, suited to all types of trading and with scalability which allows the integration of advanced algorithmic trading and analysis techniques.
Mobile Specific Apps
There are still brokers who stick to a mobile-optimised website version of their trading platform, but generally speaking, the majority of brokers have invested in the development of native apps for popular mobile devices. You will almost always find app versions for Android and iOS devices, but apps for the Windows Mobile operating system are slightly more difficult to find.
Bespoke In-House
There are two types of bespoke platforms you may encounter. The first is the unique software that some of the world's leading brokers make available, the other one is the highly specialised professional-level type of platforms which you would normally have to 'lease' from a broker.
Todays Top Traders
| | | | |
| --- | --- | --- | --- |
| Trader | Broker | Asset | Profit |
How to Choose a Platform
The cTrader platform is favoured by many day traders because it is secure, fast and has advanced functionality in every version. A further benefit for traders is that brokers who offer cTrader must provide prices on the platform that are supplied by a recognised Liquidity Provider which cannot be modified, meaning that you can rely on the information you see.
Most of you reading this guide will not fall into the professional trader category, but some of you may prefer a broker that has developed a bespoke trading platform to one that offers a variation on a commercial one. Certainly, it is worth trying out a few and there are some excellent brokers on our recommended list that operate unique platform versions.
Some brokers who employ the MT4 platform also offer extensions to use it for trading other assets like crypto currency. Surprisingly, MT5 has yet to gain the same level of popularity or availability as MT4. Both of these platforms are available for download to a PC or Mac and as iOS or Android apps. Due to the complexity of these apps, your device and the operating system will need to be up to date and you should always check these requirements first to avoid disappointment later.
Platform User Tips
Always take advantage of trial versions of any platforms you are interested in. Platform simulations are available from the developers of cTrader, MT4 and MT5. They are not brokers, so there is no pressure for you to sign up for any type of account. Brokers with bespoke software usually offer free demo accounts, often all you will need is an e-mail address to access them.
When you move on to the point where you have decided on your platform and feel ready to open an account with a broker, then it is worth checking these few things out first:
Are there any guides or tutorials for the platform?
Can you trade all assets from this platform version?
Has the broker adapted the platform in any way?
What customer support does the broker offer for its software?
Can you add your preferred algorithmic software if you want?
We are sure that there are many more you will think of, but those are a good starting point to work from.
Unfortunately, not every broker is as honest and genuine as it may appear in its advertising material, so any that makes unrealistic promises about how much you can earn is best avoided altogether. One particular note of caution, should you come across 'standalone' trading apps, with no broker website detailed, they are probably a scam. We strongly recommend that you only ever download trading platform apps that are verifiable by the web presence of a reputable, licensed broker.
This means that you can concentrate your efforts into your trading techniques and strategies without worrying about the basics.
Trending Pages
How We Rate Platforms
If you have read this far, you will understand that choosing a trading platform is a very important subject and that it is not necessarily a simple matter to choose the right one. It is always a good idea to try out a variety of platform options before engaging in live trading and this is a great time to find out more about your requirements and preferences as a trader as well.
The purpose of our broker reviews is to provide a list of brokers that are the most likely to offer day traders the best all-round experience. Although our team of expert reviewers cannot tell you which platform is going to suit you best, what they have done is to recommend brokers that provide either a choice of platforms or a great bespoke one.
By reading our reviews and guides, making a shortlist and selecting your broker from our recommendations, you can be sure that the broker has been verified in all of the important ways like licensing, security and fair trading terms. This means that you can concentrate your efforts into your trading techniques and strategies without worrying about the basics.
Meet The Author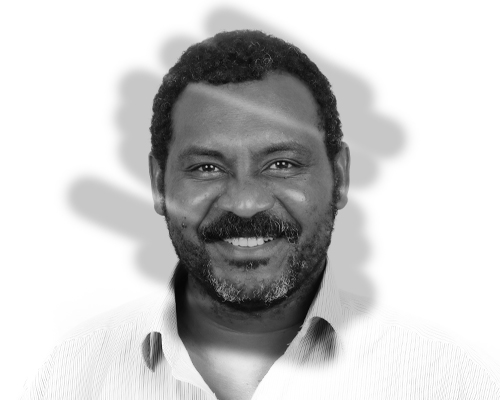 Charles Adomako
Finance Manager
Charles has worked at brokers since he finished his studies at university. Starting as a Junior Trading assistant and progressing into a Business Development we're delighted that he's been part of the team since 2015.
Related Pages
Popular Pages

Other Investing

More Info